It could be said, without exaggerating, that Ludo is one of the most socially conscious artist working today. We have written about his devotion to the investigation of future concerning the notions of environment and technology and the numerous discourses which form within this dual conception. In addition, Ludo's artistic activities are in close relation to the contemporary issues, which he had shown recently with the involvement in the Brandalism project. Nowadays, the artist is getting ready to show the artwork addressing the issues of the everlasting battle for technological progress, coming this autumn to the first floor exhibition space of Lazarides Rathbone.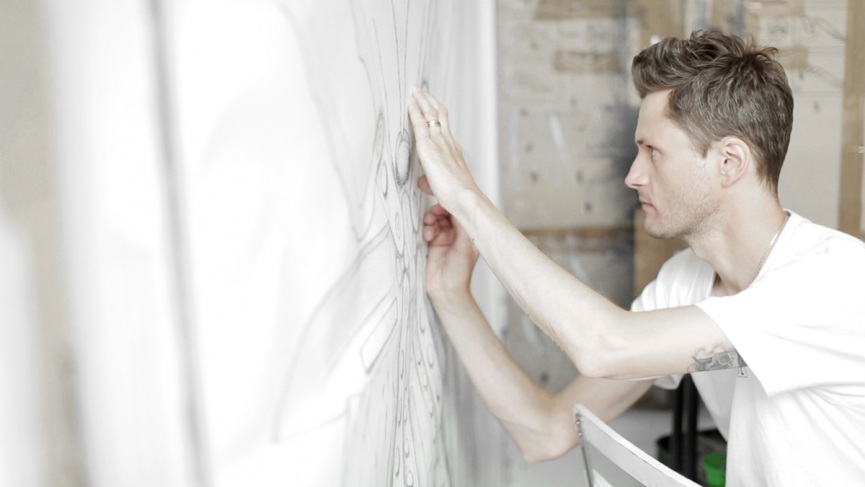 What Can be Seen at Lazarides?
Ludo's hybrids, which are formed through articulating the softness of the green and the precision of the machine-like components, resonate and inspiring yet disturbing depiction of a dystopian outcome fueled by man's hunger for natural resources. However, the canvases of the artist also emanate a strong message concerning the societal transformations of our reality. The postmodern epoch has brought a new paradigm of a globalized village, which is an arena for financial battles as well as those which are waged with heavy weaponry. In this world of perpetual fear, societies become more and more obsessed with alleged notions of security, which cloud only lead to a situation of technological slavery and demise of freedom as we know it. The frail creatures Ludo depicts symbolize our own dependence on technology, fear of death, as well as the possible future of totalitarianism and chaos created by global war machinery. It is an aesthetically mesmerizing warning of what may ensue…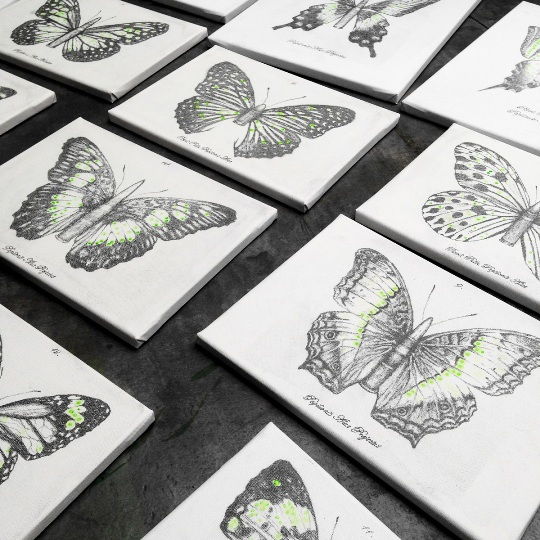 Ludo's Chaos Theory
In the period between October 10th and November 13th 2014, at Lazarides Rathbone, an exhibition called The Chaos Theory will open the Pandora's pithos of realization what is happening with nature. The artist, also known as Nature's Revenge, will try to shake the core of our beliefs on technology and nature through his artwork which depicts the hybrid nature of steel, iron, plant and insect. With the bricolage of black, white, soft green and endless shades of gray, Ludo presents the disturbing images of flowers containing surveillance cameras, grasshoppers with the essence of firearms and butterflies with the insides of technological roughness. His work of art carries the pain of the possible apocalyptic future. Perhaps it is fitting that the exhibition will take place in autumn, when the breathtaking green is disappearing from our surroundings.