Good Night and Good Luck exhibition created in collaboration of The Cool Couple, A plus A Gallery and the School for Curatorial Studies in Venice brings together artworks from a group of artists dealing critically with contemporary practices of image production and circulation. School for Curatorial Studies was a hub from which a group of young curators came out as a new force to investigate contemporary art scene and to probe the limits of visual practice often seen in limited terms as pure representational device. The result of collaboration between these curators and artists is investment in historical trajectory of control, conflicts, and freedom of expression, including examination of new functions art can have within such discourses.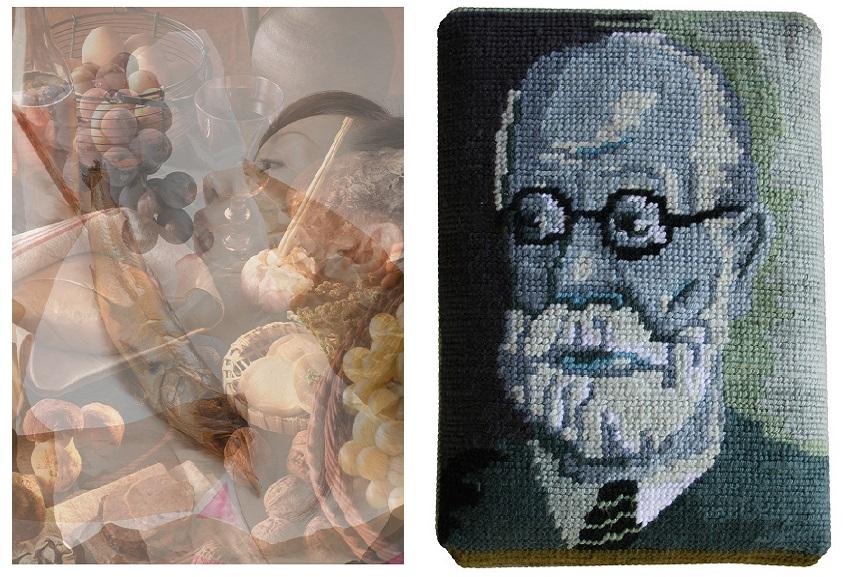 The Cool Couple and Contemporary Image Making
The phrase in the title of the exhibition - Good Night and Good Luck - has a long historical trajectory. Chosen as a phrase uttered in times of uncertainty, it has it significance today as it relates the same feelings of disquietedness to the observers. First used by the Princess Elisabeth in her broadcasted speech in October of 1940 when England suffered under German air strikes, the phrase later found its purpose in the TV transmissions of reporter Edward Murrow during the McCarthy era in the US. Both societies in question were under duress produced by war or internal ideological conflict, but the uncertainty of those times reflected through practices of alienation and control of freedom of speech persists in different or similar forms even today.
The curatorial team of the forthcoming show in A plus A Gallery investigates such issues in contemporary art by not just using art as a reflective device of our times, but by presenting it as an active participant in emancipatory politics. Art and image are not just representational devices but tools in reframing and changing of public domain. Aesthetics and politics converge in the works of artists, and offer a platform for rethinking the function of art and images in contemporary world.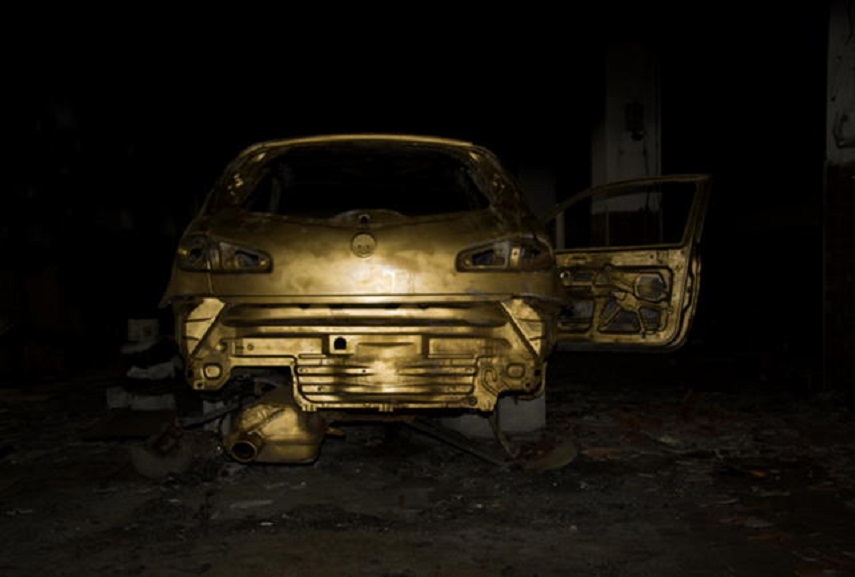 Artists in Good Night and Good Luck
Beside the Cool Couple artist duo, the show hosts artworks from Bill Balaskas, Discipula, Giuseppe Abate, Jakup Ferri, Marco Ceroni, Stefano Serretta, Stefan Baltensperger and David Siepert. Bill Balaskas, a Greek artist who works in London, will be present with his digital video This is a Public Space (2008/09). Balaskas is famous for the use of humor and irony in exploration of modern spectacles. The art collective Discipula was founded in 2013 by MFG Paltrinieri, Mirko Smerdel and Tommaso Tanini. The exhibition will show their work in mixed media Efficacy Testing Stream (2015). The collective investigates the role and use of visual data in contemporary mediascapes. Young artist from Bari, Giuseppe Abate, will create site specific false representation of reality with his book Zapping (2016), and an embroidery Ogni uomo convive con la bambina che è stato (2015). Marginalization and invisibility are two main themes in art of Pristina-born artist Jakup Ferri and his video An Artist who cannot speak English is no Artist (2003). Another artist of younger generation, Marco Ceroni, manipulates reality in order to create an alternative present in his sculptures Denti d'oro (2016) and Bling Bling (2016). Stefano Serratta looks for inspiration in the belief system of contemporary societies in his two works from 2016 Bam and Friends. Stefan Baltensperger and David Siepert work together since 2007. They find potential for critical engagement in manipulation of photography as in collage from 2015 Imaginary landscapes and drawing Desire Lines (2013/14). Niccolò Benetton and Simone Santilli of The Cool Couple artist duo in their site-specific installation Meditation Room (2016) created for the event research the relationship between people and different representations and conflicts inherent in such relationships.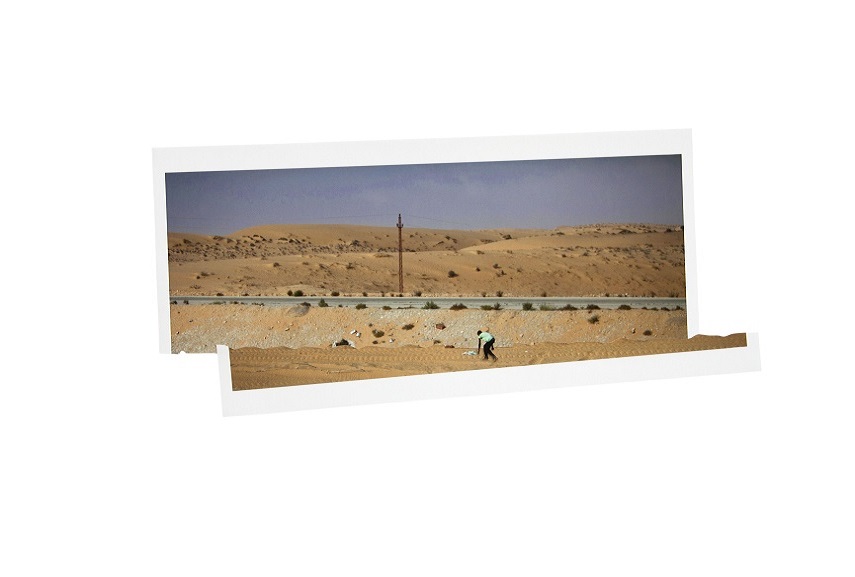 Exhibition Details and List of Curators
The Good Night and Good Luck exhibition is a collaborative project of the School for Curatorial Studies, Venice, A plus A Gallery and The Cool Couple artist duo. Curatorial team includes Aderonke Akinyele (Nigeria), Paola Aluzzi (Mexico), Chiara Argentino (Italy), Maria de Los Ángeles Donoso (Chile), Nelly Fili (Greece), and Paula Bruzzi, Livia Zaffalon and Sheila Zago from Brazil. The show will open at A plus A Gallery in Venice on the 28th September at 6pm and will be on view until the 30th November 2016.
Featured images: Marco Caroni - Denti d'oro, 2016; Baltensperger + Siepert - Imaginary Landscapes, 2015; Bill Balaskas -This is a Public Space, still from the video, 2008-2009. Courtesy of the artist and Kalfayan Galleries, Athens-Thessaloniki; Jakup Ferri - An Artist Who Cannot Speak English is No Artist, 2003. Courtesy of the artist and Andriesse Eyck Gallery, Amsterdam; Stefano Serretta - Friends, 2016. Photo credit to Marco Fava; The Cool Couple - Karma Fails, 2016. All images courtesy of A plus A Gallery.