Invented during the industrial revolution, photography continues to be relevant as a cultural object. Its ability to capture motion, document a split-second of time, construct history, memory, truth and identity helped it climb the ladder of importance in the art world. The evolution of photography is indeed as interesting as the evolution of art itself; with its ups and downs, exciting discoveries and progress that happened along with current streams and social, economic, technological and political events in society.
The First 200 Years of Photos
Photographs are made for a variety of purposes and disciplines, including portraiture, science, travel, journalism, propaganda, and art. Each of these genres produced the greatest masters of the craft, each and every one of them having their own view of the matter, fresh and thrilling. From its creation in 1839, it had come a long way and in the next hundred years it saw the invention of color photography and much more evolved printing processes. The post World War II photography saw the big change in black-and-white established photojournalism by introducing the use of color in the works of Ernst Haas for Life magazine in 1953. In the US, particularly influenced by Abstract Expressionism, photographers like Aaron Siskind, who documented graffiti, or Harry Callahan, who creatively used double exposure, moved from documentary to intrinsic qualities of photography, exploring urban landscape. During the '50s, the works of Walker Evans and Dorothea Lange immortalized the Great Depression period, while Robert Frank's The Americans revolutionized the term "documenting" a nation. In England, Bill Brandt discovered the beauty of nudes, capturing them so close that they rather seem a series of patterns and abstract designs. In Asia, representatives of their own emerged: Shōmei Tomatsu, with his images of vivid Tokyo life, Eikō Hosoe who explored human sensuality and influenced the works of Robert Mapplethorpe a a couple of decades later, and Hiroshi Sugimoto, who redefined the meaning of time with his long exposure shots. The groundbreaking way of "social documenting" gave the courageous shots of Diane Arbus, whose photos "beyond normality" portray transvestites and mentally challenged people. This paved way for the development of "snap" photography. Nan Goldin introduced a fresh way of direct, intimate approach involving drug addiction and casual sex, William Eggleston explored the banality of small towns, while Lee Friedlander dealt with the notions of the metropolis.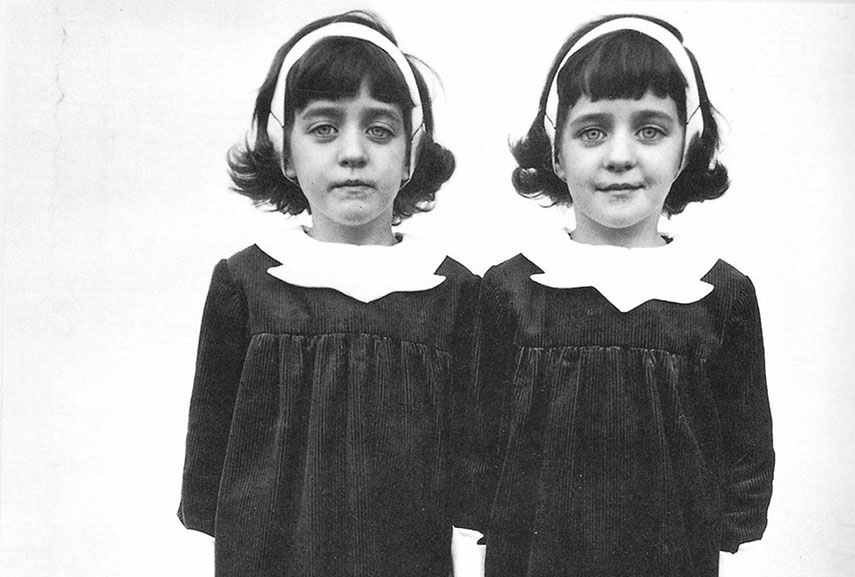 The Revolution
The arrival of the new media in the 1980s and '90s, such as video, performance and installation, redefined the meaning of art and made photography one if its most prominent mediums. During this period of blurred definitions, a generation of prominent photographers, many of them American, helped break down these barriers between photography and "art." Fashion photographers, in particular, became artists, with their work turning from a simple commercial task for magazines like Vogue or Harper's Bazaar, into something worth being shown within museum walls. This brought the time of prosperity for David LaChapelle, Annie Leibovitz, Helmut Newton, Mario Testino, and many others. Also blooming was conceptual photography, along with images that were socially aware and criticizing. Cindy Sherman contributed with her movie stills, in which she interpreted stereotypical female roles, condemning their existence as such in first place; Barbara Kruger's collages mixing photography and graphics deal with feminism and judgmental society; Robert Mapplethorpe's explicit images of sadomasochism and homoeroticism done with classical precision and aesthetics.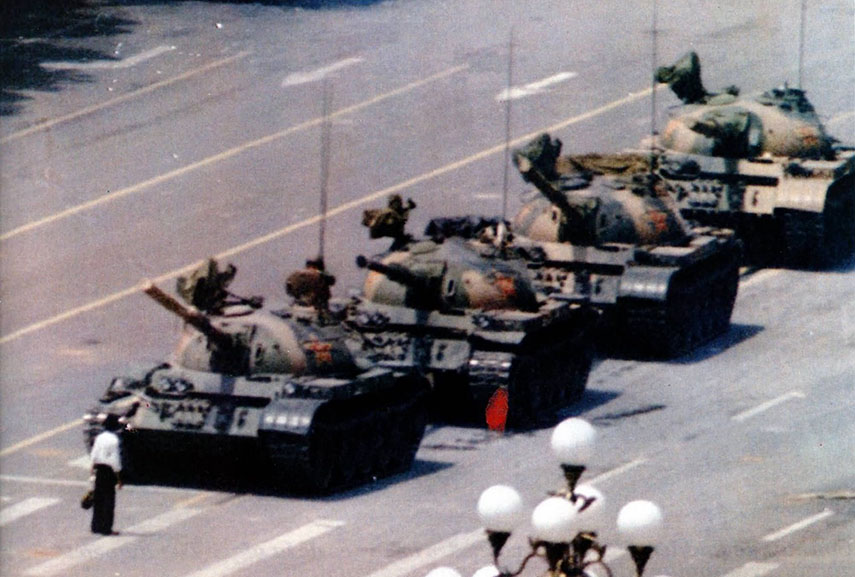 The Digital Death
With the new age came a slightly different definition of photography - certain categories derived from mixing two or more genres into one. That is how, for example, the work of Pieter Hugo could not fit into only one category, so "conceptual documentary" was born. With the lines between genres becoming unclear, there are still works that cannot be considered part of any category, or are consider part of many.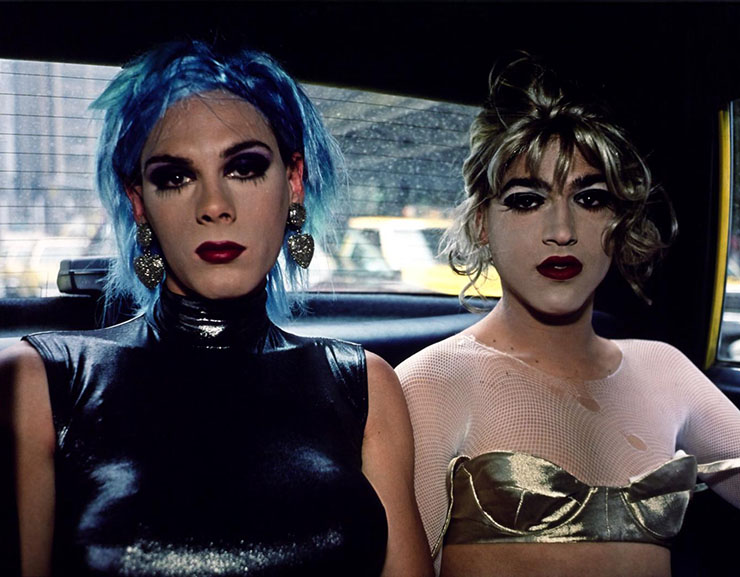 Evolution Gone too Far?
Creativity evolved with the medium, but so did the ways of manifesting it. While the purpose of photography has always been to provoke emotion, to send a message and to show another angle of things, the ways of sending that message changed radically. With digital manipulation at hand, photography's once sole aim to represent reality became optional. Something that once took a lot of time and effort to create, something that included a ritual and a handful of things: rolls of film, the film camera, dark rooms, processing labs, contact sheets, Polaroids and Kodachrome, now takes half a second, with a mobile phone. Photography became almost entirely immaterial. Furthermore, the technology developed to the point where you no longer even need an actual photograph, as anything can be created digitally, using a single software. The fact that such gear is available to everyone, everyone can and is becoming a photographer, but their tool is making most of them them be so, not their talent. With billions of images produced on a daily basis, the photography as we know it appears to be slowly fading away.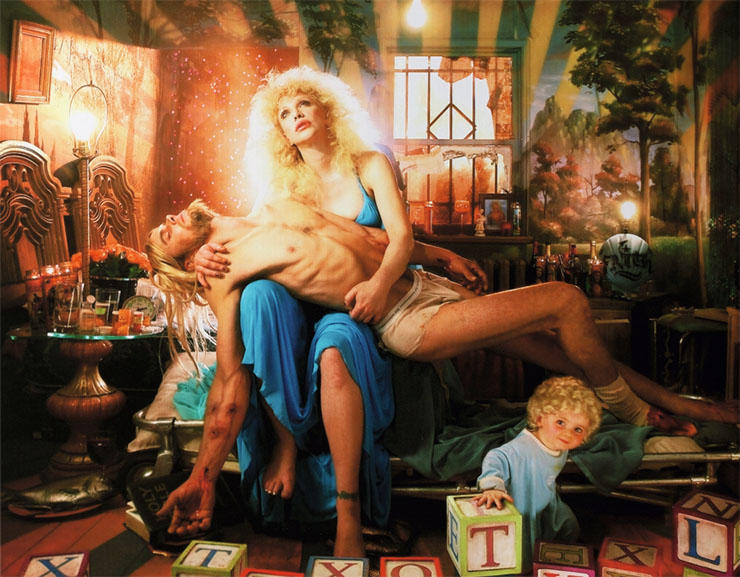 The Upheaval
However, in spite of all, more than a hundred annual festivals worldwide continue to happen and even emerge, some of which are very influential - Paris Photo, World Press Photo, Miami Photo Fair. The museum and galleries dedicated solely to photography are opening. Photographic books and big editorial and commercial campaigns are still alive and well. Even the market is welcoming expensive photographic works, all property of living conceptual artists - Jeff Wall, Andreas Gursky and, as of recently, Peter Lik, whose image sold at $6.5 million at an auction.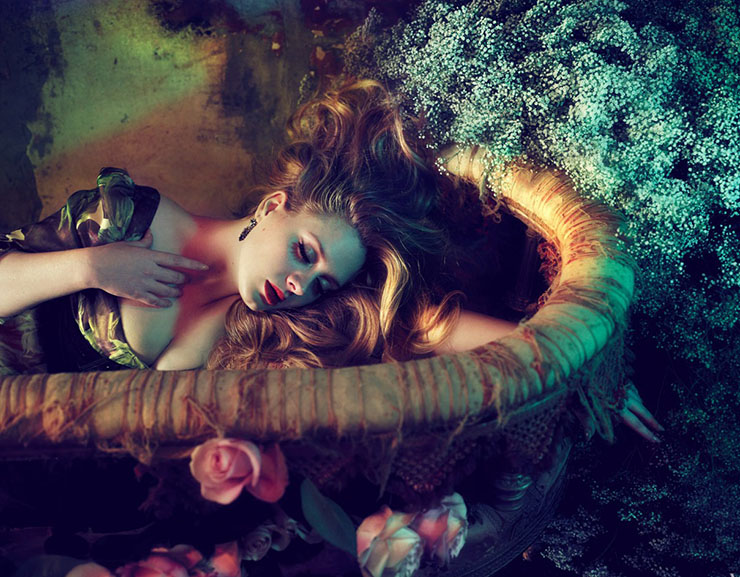 The Resisting Instant
Photography's rich, relatively short history of capturing events, people and emotions that have marked our world keeps on growing, changing, surprising and challenging us, different, modern ways of seeing are arising from exhausted ideas and the camera, whichever form that might be, will continue to seize the moments of our lives, freezing them in time even just for a while.