Every and each artwork contains some data about when it was conceived, following surrounding trends and periods of art, beginning with Renaissance following Romanticism and more, up to the offspring of today, the contemporary art. Nevertheless, in true manner of a rebel, and by showing ingenuity of their style, group of 17 artists managed to suspend themselves from tag of era. Their paintings reflect a singular approach characterized in notion of timelessness. This phenomenon in culture was first identified by the science fiction writer William Gibson, who used the term "a-temporality" to describe a cultural product of our moment. In this moment artwork is a habitat where all styles, eras, contents and mediums coexist in ultimate holistic configuration. It's manifestation is present in todays ultimate overflowing source, place where past, future and present are collapsed in some form of fifth dimension, the Internet.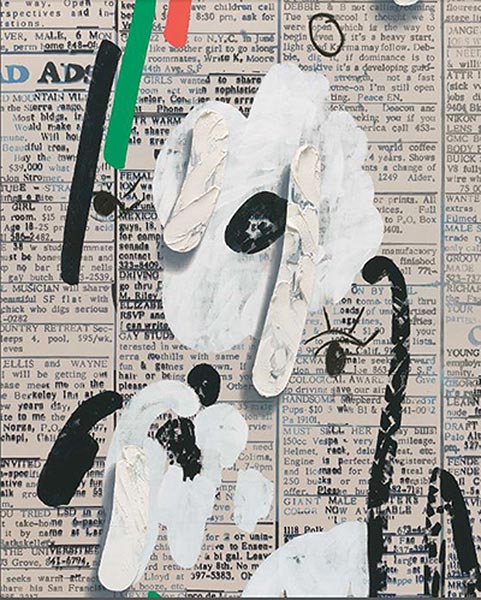 Out of Time
By reanimating historical styles or recreating a contemporary version of them, sampling motifs from across the timeline of 20th-century art in a single painting, these artist manage to, both incarnate and annul the fabric of time. This exhibition serves as a testimonial to a variety impulses and surfaces mixed together. One of the most thoughtful and self-conscious contemporary artist Matt Connors, also a participant to this exhibition, says that his sources of inspiration are numerous. All of them ranging from postwar art map, besides Abstract Expressionists and Color Field  as his general influence, names mentioned are Gerhard Richter and Sigmar Polke among others. Also one of the exhibiting artist, Oscar Murillo, sums up the phenomenon bluntly, as he states: "We have everything available and we can just use what's there and around, but not be concerned by it."Maybe the best way to precisely define the essence of this practice, and it's not based in terms like progressive, avant-garde or similar, it is constant present. A singular point with access points to future and present equally.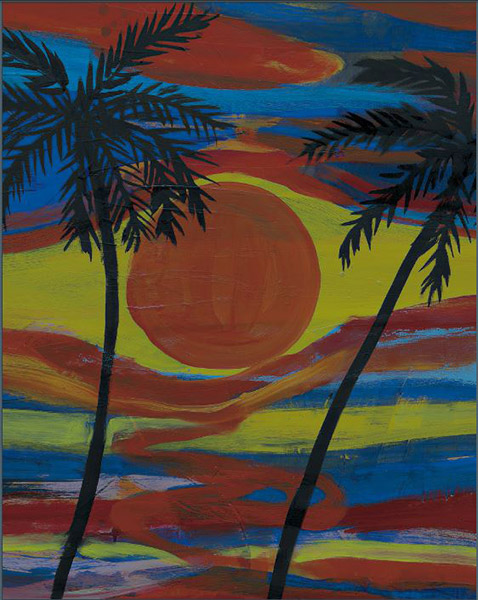 List of exhibiting artist
Published to accompany an exhibition at The Museum of Modern Art, this volume features work by an international roster of artists including Richard Aldrich, Joe Bradley, Kerstin Brätsch, Matt Connors, Michaela Eichwald, Nicole Eisenman, Mark Grotjahn, Charline von Heyl, Rashid Johnson, Julie Mehretu, Dianna Molzan, Oscar Murillo, Laura Owens, Amy Sillman, Josh Smith, Mary Weatherford, and Michael Williams.
Titled "The Forever Now: Contemporary Painting in an Atemporal World" is scheduled for 14th of December when it will open its doors for public display and will run through for whole five months until April 5. Exhibition is taking place at Museum of Modern Art in New York.
If you enjoyed reading this post and want to stay tuned when it comes to such exciting upcoming exhibition sign up for My Widewalls today!