Many artists find Andy Warhol's quotes just as inspirational as his artworks. One particular quote has inspired a group of Young and Starving artist to create The Frivolous Now group exhibition. The exhibition will open soon at Alon Zakaim Fine Art gallery in London and will present the works of up-and-coming artists gathered by their animosity toward consumerism and Andy Warhol's mantra: ''A pop person is like a vacuum that eats up everything. He's made up from what he's seen''. The exhibition will be curated by the artist Julio Felix who will present his candy-like and puzzle-inspired artworks at The Frivolous Now group show.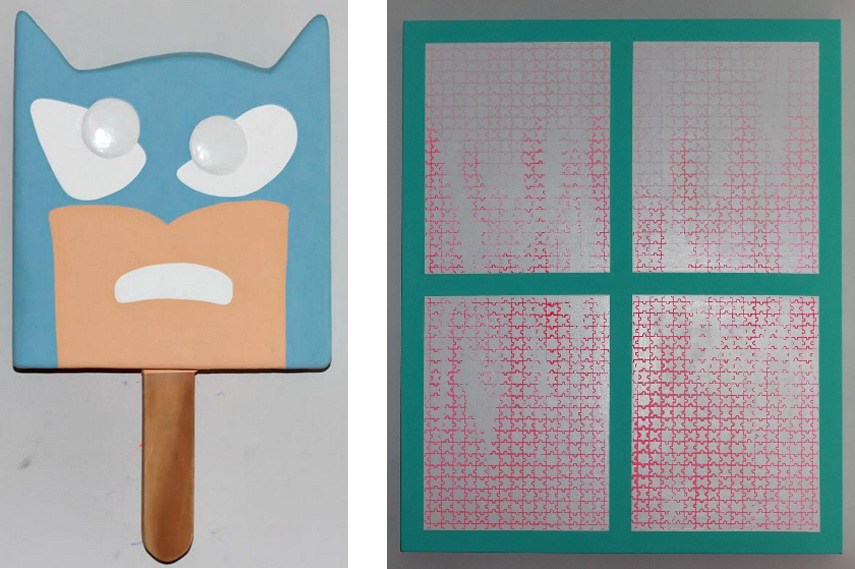 The Consumer Culture in The Frivolous Now Exhibition
The emerging artists united by the Young and Starving organization take a critical approach to mass media and ever present consumer culture. Although they artwork differ and include prints, paintings, sculptures and many others mediums the common theme is conspicuous considering all works represent a mixture of high and low culture, so typical of pop art and they all revolve around our constant need for more and more material things. Irony, acceptance, and affirmation overlap while the young artists question the ever-expanding consumption of goods in modern society.
Luxury item were the main inspiration for Chloe Wise. The New York based artist is known for her realistic and humorous bread, bagel and pancake bags that draw the parallels between the desire for luxurious fashion objects and expensive art pieces that are both equally viewed as status symbols. For The Frivolous Now exhibition she created the ultimate masochistic luxury item, a pair of cat-inspired fur and hardware Matzochism Cuff Set sculpture.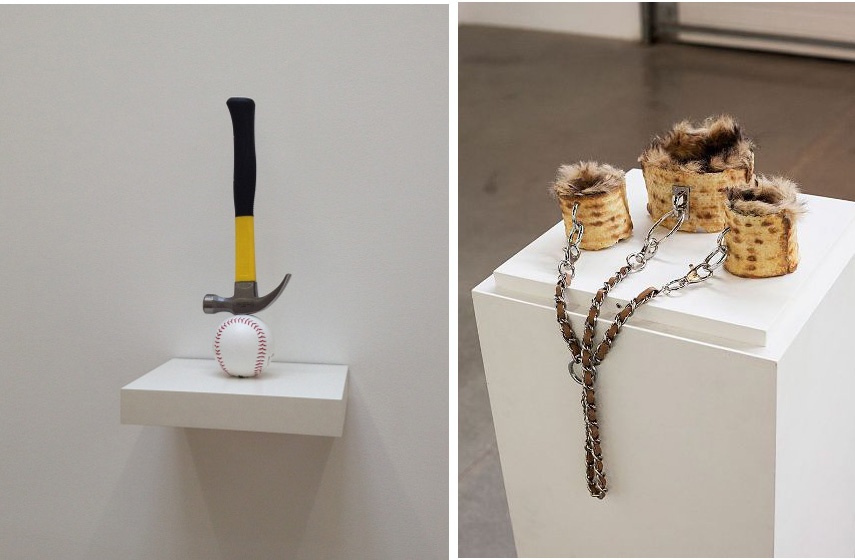 Famous Brands at Alon Zakaim Fine Art gallery
Big corporations were a valuable source of inspiration for the participating artists as well. Michael Andrew Page is mocking society's obsession with labels and challenges its perception of brands by combining painting know-how and randomly found objects. In his sculptures famous logos are added onto the plain objects reminding us of the emptiness that often lies behind the symbols. Sculptures of Dylan Lynch explore the material characteristic of the ordinary items such as beer cans, cinder-blocks and sport equipment. His sculptures appear to be floating in thin air and are incredibly delicate, well balanced and humorously paired up. His Softball Hammer artwork ridicules our obsession with famous brands and the artist employs common objects and the ambiguity of words to suggest the name of a well-known softball bat manufacturer.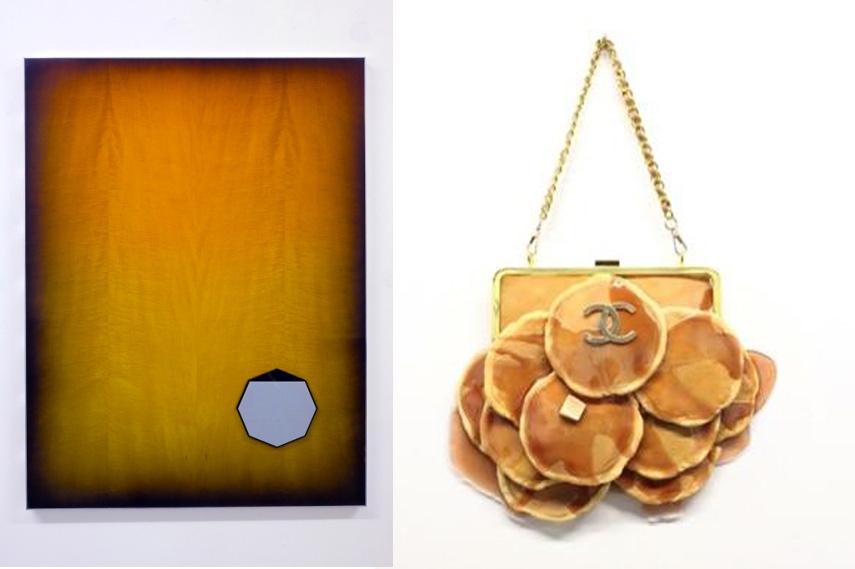 The Frivolous Now at Alon Zakaim Fine Art
The Frivolous Now exhibition is organized by Alon Zakaim Fine Art gallery in cooperation with the Young and Starving organization that supports and develops careers of promising artist and curators through exhibitions, lectures, workshops and studio visits. The Frivolous Now group show will open on June 26th at Alon Yakaim Fine Art gallery in London. The exhibition that represents the critical approach to the deep-rooted consumerism in modern society will run till July 24th, 2015. Additional participant include: Nick Farhi, Charles Lutz, Ahmet Civelek, Nicole Reber, Carly Mark, Henry Levy and Joe Kay.
Consume Contemporary art news every day by signing up for My Widewalls
Featured images : Michael Andrew Page - Who is This Woman That, 2015 and Julio Felix - A Curiosity Turned Treat Turned Seduction (in eight pieces), 2015
All images courtesy of Alon Zakaim Fine Art gallery