Before the art world goes on its well-deserved summer break, there is an interesting art auction to mark into your calendar. The Galartis Auction House will organize its next auction sale dedicated to Urban Art, Graffiti and Street Art. The event will propose to auction 189 artworks from the field of Urban Art created by the most important international artists of the movement. The impressive list of featured artists includes Banksy, JonOne, Obey (Shepard Fairey), Jean-Michel Basquiat, Keith Haring, Jef Aérosol, Clet Abraham, Mr Brainwash, Seth, Seen, Levalet, Blek Le Rat, Quik, Cope2, Space Invader, Crash, and Os Gemeos.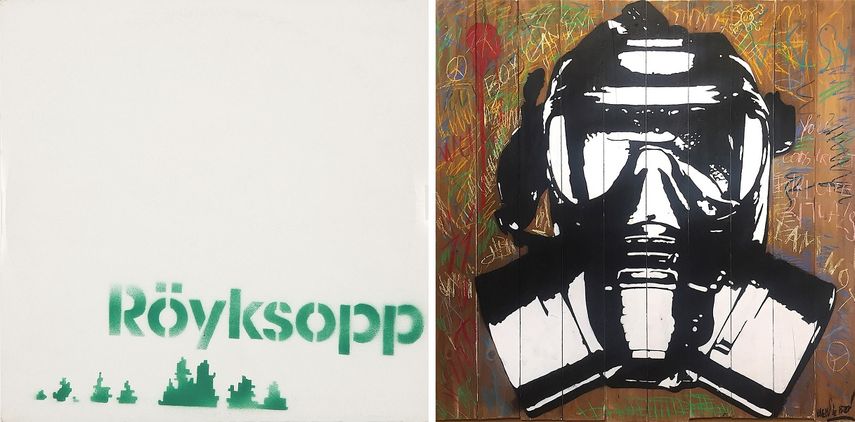 Urban Art And the Art Market
Starting as a subversive and radical act of creative vandalism, Street Art is now popularized and adorned in galleries and museums worldwide. This ephemeral and local phenomenon became a global movement due to the obsessive documentation of street artworks and online photo sharing. As the personification of movement, freedom and spontaneity, Street Art has taken centre stage, both literally in scale and visibility and in its burgeoning popularity. The growing visibility was followed by the crossover into gallery system and consequently high-end art market where it became one of the leading forces. Gaining praise and recognition everywhere, the movement is equally appreciated by the large art loving audience, elite collectors, and art professionals. Street Art's popularity has skyrocketed, evidenced by record-breaking sales in recent years, and the work from the masters of the genre are in high demand.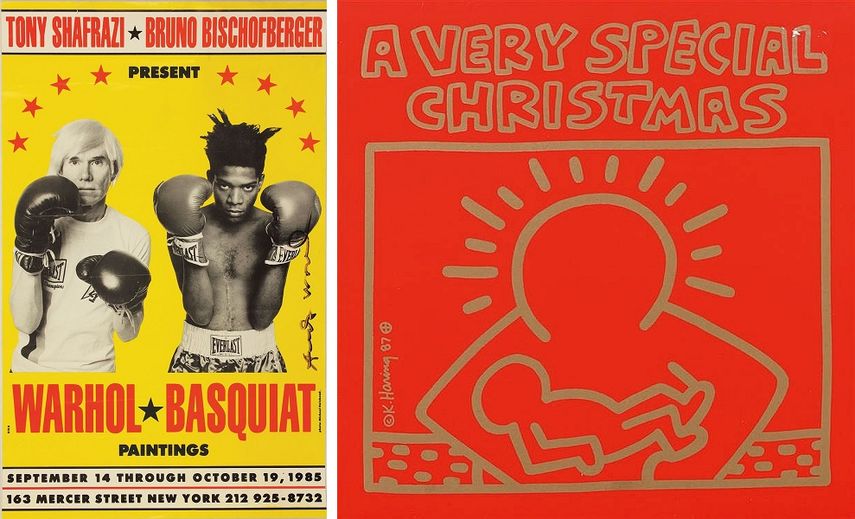 The Auction Highlights
The selection of artworks is quite impressive, so be sure not to miss this auction. The highlights include a 2002 piece by Banksy titled Röyksopp, a stencil on a vinyl record, Jean-Michel Basquiat's drawing from 1982, and another one from Keith Haring from 1988. The art collectors will also have an opportunity to bid for the pieces by historic graffiti masters such as Taki183, Crash, Cope2, Quik, Kool Koor, Sharp, JonOne, Seen, Sonic, Blade, and T-Kid, confirmed urban contemporary artists such as Blek le Rat, who was a major influence for Banksy, C215, Mr Brainwash, Fenx, Zevs, Zenoy, Evol, Vermibus, but also for the pieces made by newcomers such as Renk, Lek, Sainer, and Levalet. The Swiss Graffiti & Street Art scene will also be well represented with pieces from Bandi, Jazi, OneTruth, NadaOne and Mr Chat.
Galartis 2017 - Askew One and Kool Koor
The Galartis Urban Art Auction
The Galartis Urban Art Auction will take place at the Galartis Auction House in Crissier, Switzerland on Thursday, June 22th, 2017 from 10 a.m. to 8 p.m. The pieces were previously exhibited at the Studio 49, accompanied by live performance by Kool Koor and Askew One. The auction sale is also on live biding online. The exhibition can also be visited online.
Featured image: Andy Warhol & Jean-Michel Basquiat - Warhol - Basquiat Paintings, 1985 (detail). All images courtesy of the Galartis Auction House.