Although Christmas is behind us, there is still time for the last minute Christmas shopping! If you are an art enthusiast, then the program that Dorothy Circus Gallery from Rome, Italy has prepared is the right choice for you! The gallery known for giving the spotlight to artists like Ron English, Jonathan Viner, Alex Gross, Kazuki Takamatsu within the Italian contemporary art, calls everyone to take part in their Christmas lottery. By participating in the event that will run through January 2015, all the contenders will get the chance to win valuable and quality artworks from some of the most exciting artists of today!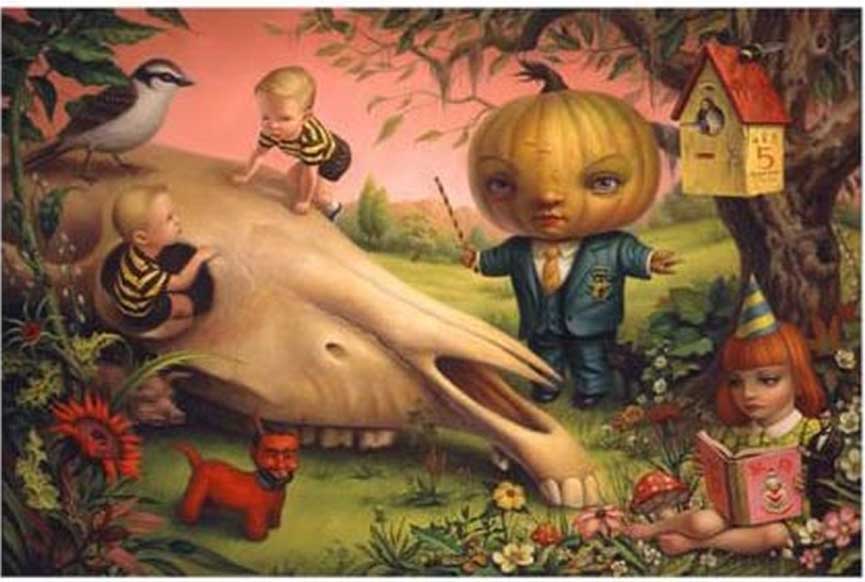 Choose Between Amazing Artworks!
Selected by Juxtapoz magazine as one of the top 100 world's galleries and a leading European center for pop surrealism, Dorothy Circus Gallery has organized a fantastic lottery. Everyone who made a purchase of 500 € and more at the gallery or their bookshop store from October 1, 2014 till January 15, 2015 will get the opportunity to win amazing prizes. Every client that met the criteria will receive a numbered Golden Ticket by mail which automatically makes then a potential winner. On the night of 15th January 2015, the Dorothy Circus staff will extract 3 lucky numbers, which will correspond to 3 fantastic art prizes.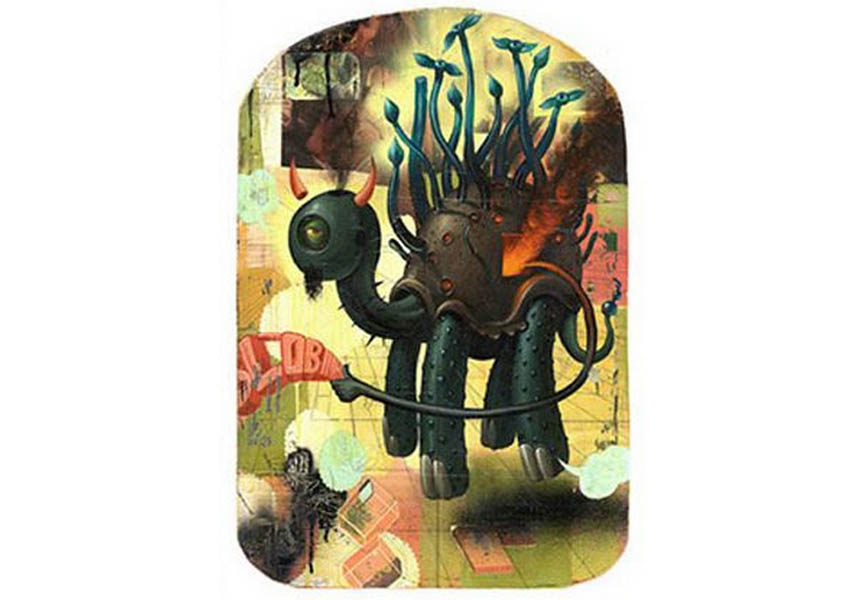 Winners Revealed in January
Winner of the first prize will have a privileged to choose between the following artworks: "The Pumpkin President", limited edition lithograph of 500 by Mark Ryden, "Vita Nova" by Paolo Guido, "The Old Station" by Kukula, "Things the Daisy Tells" by Brandi Milne, "A joke takes light years to get" by Aaron Jasinski, "Abrahm Obama bust" by Ron English, "Citygirl Sunrise" by Mijn Schatje and "General Sherman" by Mark Ryden. The second prize winner will be able to choose between four artworks: "Kathie Cowgirl White" by Ron English, "Scissors and Butterfly" by Yosuke Ueno, "Before the Heavens" by Victor Castillo and "Turtle God" by Jeff Soto, while the one who wins a third prize gets an amazing 250€ discount on every artwork or at Dorothy Circus Gallery Bookshop.
If you still haven't decided what to get for your loved ones for Christmas, what a better way than to give them something with an artistic value that they will cherish forever! If you're spending your holidays in Rome, be sure to stop by Dorothy Circus Gallery at Via dei Pettinari, 76 and get your Golden Ticket!
For more posts like these, sign up for My Widewalls today!