Sometimes, a street art charity event tends to lose track of what is most important and what is the cause of the event organized to help others. This can be due to the nature of the charity event which cannot draw enough attention from the public, on the one hand, and, on the other, when complex and large events aren't able to stay focused on the cause and motivation of the project. When an artist is involved with this kind of an event, it seems as though the focus can never be lost. The artist is driven by his intuitive nature to create, and it is in this nature where the urge to create for others resides. One can only imagine the possibilities when we know that urban art has conquered the digital world as well. However, this is not only a story of big events, large social media platforms and their aspirations for raising money, but also a story of a permanent role of the artist.
Organization of Charity Events
There are different approaches to the organization of charity event, and each of them has a unique way of interacting with the power of urban art. If we were to look at some of the charitable activities during the last few months, there is an abundance of examples of humanitarian work. One approach involves companies which work toward raising awareness and funds for different causes. These companies can address the artists, and a collaboration to a compassionate end can begin. This was the case with the Artists 4 Water project which included FAILE, Shepard Fairey and Invader. On the other hand, auctions can be perceived as a direct way of raising money. In a relatively short period of time, organizations, along with the good will of urban creatives, can collect sums of money which can be swiftly redirected where needed. A fine and recent example of this is surely the MTV Re:Define project. Finally, when talented indivudals combine forces with non-profit organizations, there are practically endless possibilities for raising money. With the potential of crowdfunding models such as those of Kickstarter and similar, there is a likelihood of participation by a great number of people. A luminous example of this was #ANOTHERLIGHTUP, a campaign which ended just a couple of days ago.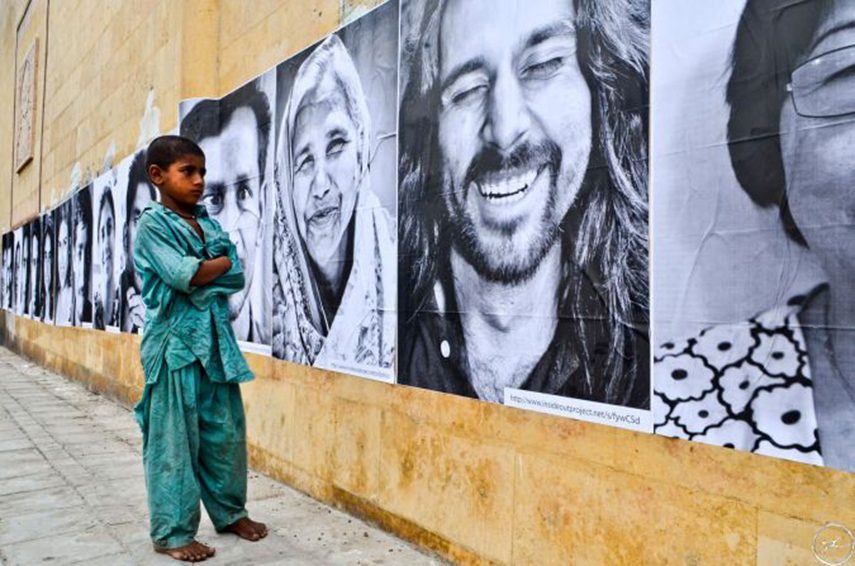 Self-initiated Projects
There is an important aspect to the charitable activities which makes them different then those which take place within the world of, say, commerce or sports. Many a time, the humanitarian work can be achieved by the initiative of creative individuals. It is the urban artist's activities which can draw attention to whatever subject matter the artist whishes. This has been in the nature of graffiti since the very beginnings. The troubles and challenges of a community are often found on the streets first and articulated on the walls by those who recognize what is the most important. This is the unique power of an urban activist – to understand the pulse of a specific cultural time and space, express himself/herself in a way which emanates a powerful message and, finally, through a work of art influence the public and play a part in changing the social injustice. However, this doesn't happen without obstacles.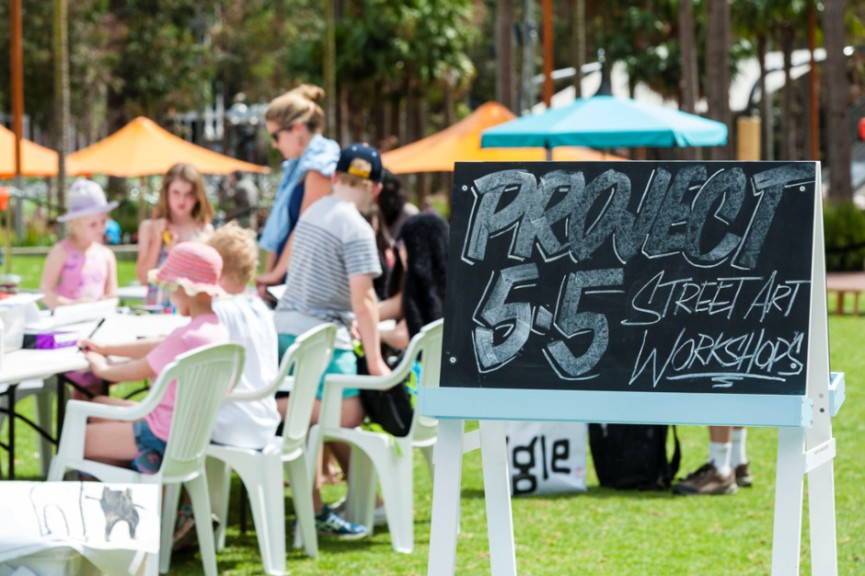 Bad Guys as Educators
There was the time when graffiti writers were exclusively represented as vandals and criminals. Although it may seem that those times are behind us, this is not the case. Through this so-called criminal activity, artists have influenced and inspired generations of young people whose lives were in direct relation to the streets. A kid who has been thrown into existence on the streets has practically no role model or an idea to look up to. Until he sees a shape on a wall depicting the very state of his mind. This kind of influence created contemporary possibilities for artists to organize creative workshops and educational programs. Finally, there is a role of the urban artist of a more general nature – by creating a work of art which resides in an urban context, the artist becomes a keeper of artistic heritage which depicts the state of a particular time and space. By leaving his or her mark on the world, the artist inadvertently takes on a role of an educator. Not bad for a vandal and a criminal, now, isn't it?
For more related stories and news sign up for FREE to My Widewalls!