One of the most controversial figures in street art, Mr. Brainwash is releasing his new print TODAY, featuring quadruple images of Muhammad Ali. The print is titled The Greatest, it is printed on hand torn archival artistic paper with eighteen-color palette, and produced as limited edition of 70 copies. Dimensions of one screen print are 70 x 37 inches, and each is priced at $950. The prints are available for purchase today, January 21, starting at noon, Pacific Time through Mr. Brainwash online store.
Mr. Brainwash
Thierry Guetta, a.k.a. Mr. Brainwash has stirred up the street art spirits in the past few years, prior to making the new contribution to Muhammad Ali art base. As a Frenchman from Paris, he currently resides in Los Angeles, where he executes his Banksy-like gimmicks. Some suggest that Mr. Brainwash is a gimmick himself, ever since Banksy released the Exit Through the Gift Shop documentary, but this claim has been later refuted, since Mr. Guetta has suffered a lawsuit due to illicit use of Run DMC photograph in his work.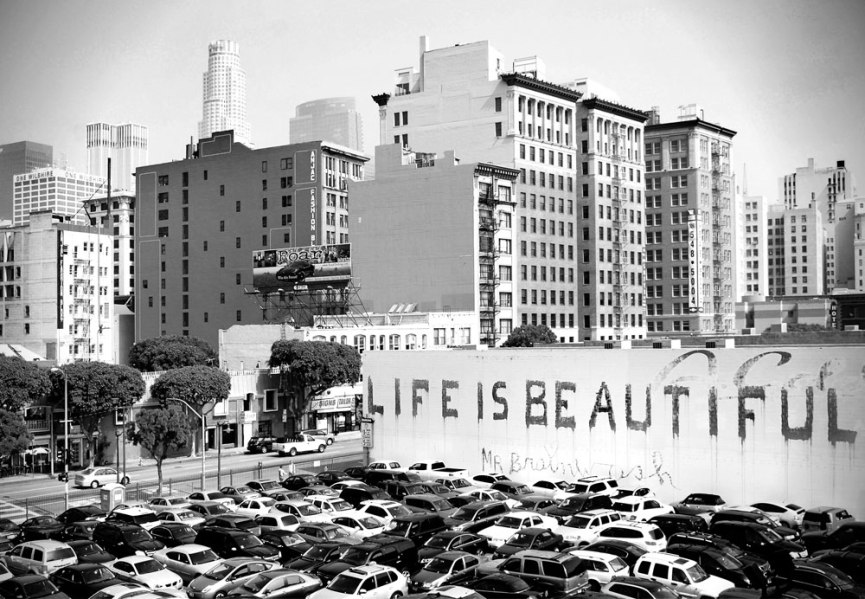 Mr. Brainwash - Criticism
Starting out as a filmographer fascinated by the world of graffiti art and its creatives, Mr. Brainwash during the 2000s, Mr. Brainwash began creating stenciled images himself. His stylistic preferences openly show much admiration and imitation of Banksy's style, but in terms of both skill and artistic value, the disciple's work is still much inferior. This fact, however, did not stop him from gaining a huge fanbase and becoming insanely popular, with some of his canvases selling at sky-high prices of $50.000 and up. There are voices who condemn Mr. Brainwash for contributing to the commercialization of street art, which conceptually, destroys everything graffiti should stand for. The funny artist does not seem to care, as he realized several successful exhibitions and cooperations (one with Madonna!) since his, lets be honest, recent beginnings in 2008.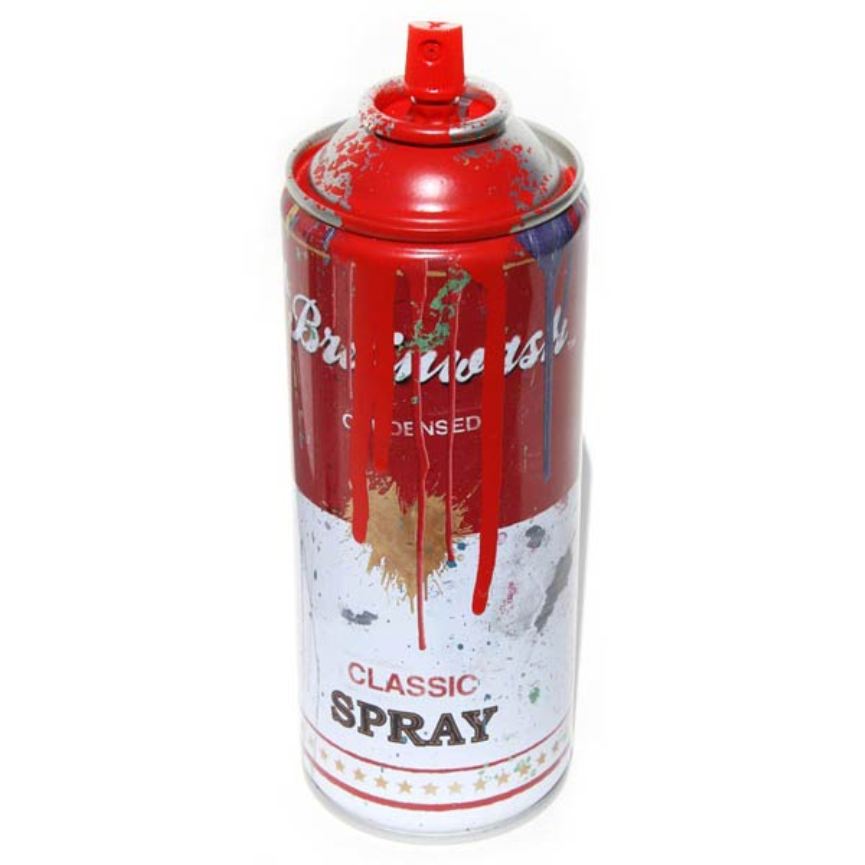 Mr. Brainwash's Art
Mr. Brainwash expression blends iconic pop images with references to current cultural emblems and together is makes a unique representation of contemporary pop-art graffiti. Using all the vivid characteristics of graffiti, this adventurous artist employs 20th century icons placing them in new setting and attributing them often new, funny roles. His body of work includes renderings of celebrity portraits we all know [and love], such as Einstein, Charlie Chaplin (who held paint and a roller!), Marilyn Monroe, and some of the contemporary tabloid and pop-culture pets, such as Kate Moss or Madonna. Stylistic paragons, besides Banksy, include great masters of pop, Andy Warhol and Keith Haring, but the final result is in fact quite different, as it contains a dose of humor and irony the classical, critical or activist works of his role-models do not necessarily possess. If the fact that he does not produce his artwork himself, but leaves it to his creative team is ignored, Mr. Brainwash does deserve all the enthusiasm and recognition he gets from street art lovers and collectors alike.
This is why his novel limited edition of 70 in the form of addition to the Muhammad Ali art pool should be not only an interesting piece, but, who knows, a good investment as well!