Had we decided, only ten years ago, to dedicate an article to Gutai group, the first radical, post-war artist collective in Japan, it probably wouldn't have had the response we'd hope for. The same would have been said for an article written as far as the 1980s, or even 1990s. This is because the Gutai group, in spite of almost two decades of their existence between 1955 and 1972, in Japan but also the US and Europe, has been neglected, misunderstood and unappreciated all the way until 2012, when the Guggenheim museum finally mounted a comprehensive exhibition titled Gutai: Splendid Playground, a retrospective of the Gutai Art Association. Since then, the movement has been enjoying the recognition it deserved, with many international exhibitions, auctions and private sales that followed.
But why was that the world ignored Gutai, one of the most interesting artistic groups of the past century?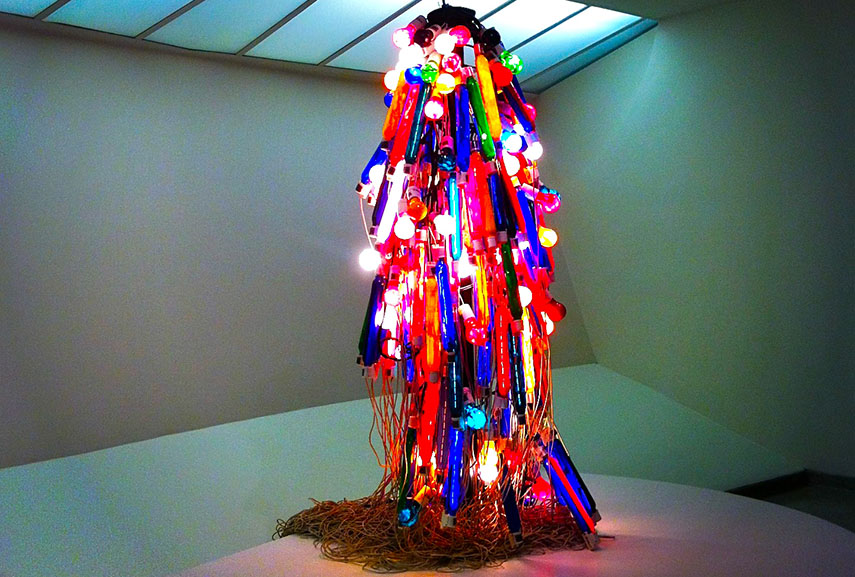 The Gutai Group - A Collective Spirit of Individuality
Under the guidance of painter and food oils millionaire Jiro Yoshihara, the Art Association of Gutai (Gutai Bijutsu Kyokai) was founded in 1954, in a war-shaken Japan that was looking to recuperate its culture. Looking to break away from the chains of mainstream and traditional art styles in pursuit of true originality spreading internationally, the group started its journey from their own name: by combining the words "gu", meaning "tool", and "tai" meaning "body". It was perfect - it clearly reflected this twenty-artist collective's dedicated relationship between body and matter, where one's body was used as a medium and matter represented an artistic material. The Gutai group strongly leaned on the freedom of expression, creating art like it's never been done before, connecting the whole world within a sole "collective spirit of individuality" where the principles of a community consciousness were crucial, yet encouraged and gave way to individual paths. To inspire this was, in fact, the motto of Jiro Yoshihara - "Never imitate others: make something that has never existed before."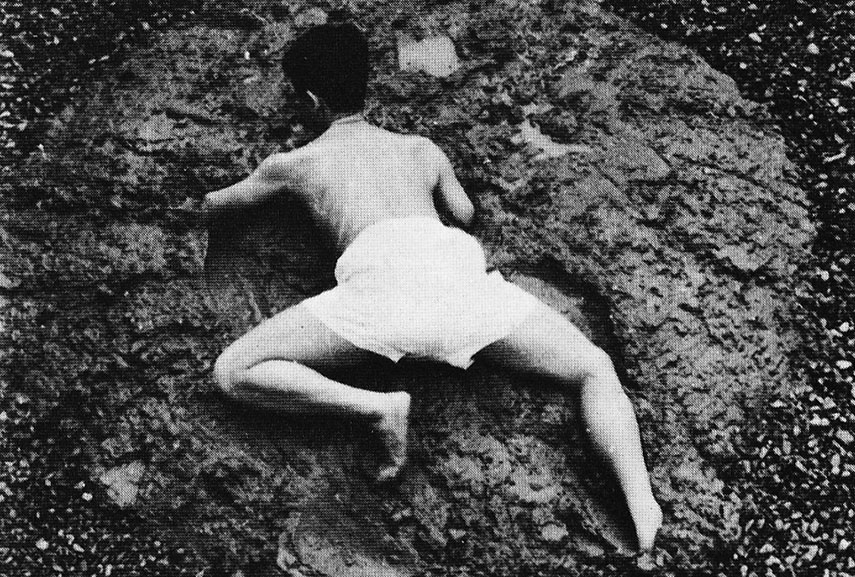 Gutai Art and Artists - Body and Matter
With Japan being able to communicate and exchange culture with its new allies in America and Europe, the Gutai group found an opportunity to find a wider audience. In New York, Martha Jackson gallery held a show dedicated to their art in 1958, featuring some of the movement's greatest artists. Perhaps the most noted among them was Kazuo Shiraga, whose "foot paintings" and the iconic 1955 Challenge to the Mud performance (in which the artist wrestled half naked in a pool of mud, cement, clay, gravel, and then suspended himself with a rope over a canvas to paint with his feet) are among the most celebrated among Gutai artists. They thought their process of creation as essential as the result itself, and their goal was to merge human qualities and material properties in a one-of-a-kind interaction. And so, the Gutai group experimented with many mediums, including paint, film, performance, sound, light, but also unconventional matters like paper, seen in the artworks of Saburo Murakami, or alarm bells and lightbulbs as presented by Atsuko Tanaka, for example.
All of this, however, was perceived as the second-grade Abstract Expressionism and an imitation of the action painting practice by Jackson Pollock, hence the American audience had dismissed it for four decades to follow.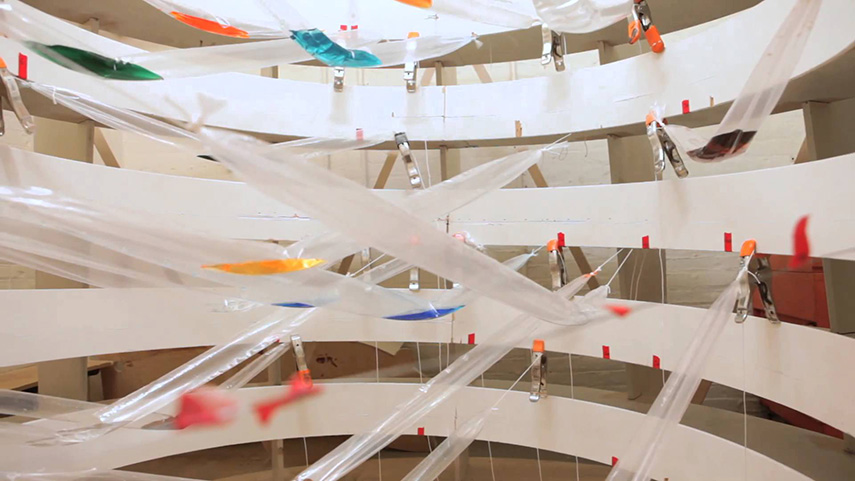 The End (and the Rebirth) of an Era
Having had their work proclaimed derivative of another movement, the Gutai group struggled to prove that the very backbone of their creation was to develop an extremely distinguished and original style. Although he admitted to have admired the work of Jackson Pollock, Jiro Yoshihara insisted that Gutai followed an entirely different ideology and employed other methods. In spite of his claims, not only was his group's art compared to Abstract Expressionism, it was also called Dadaistic, for it's urge to stand out. However, the Gutai art proved to be great influence on many art movements of the period, but also those that subsequently came to be. Among them, there is Fluxus, with its international and intermedia atmosphere, and Art informel in France, where it was practically adopted by Georges Mathieu and Michel Tapie. It had also anticipated movements like Arte Povera and Allan Kaprow's Happenings, the Zero movement, Conceptual art and Performance.
Although the Gutai group starred at the 1970s Expo, with men levitating on huge balloons and a fire truck which blew bubbles, it fell apart for good in 1972, after some major figures quit the group and the sudden death of Jiro Yoshihara. So many years later, we finally have the chance to appreciate the originality in the meaning and the aesthetic that the Gutai group so yearned for. Forgotten for decades, it is finally getting a spotlight of its own, offering an incredible archive of works and reestablishing its significance in the culture of our entire world.
Featured images in slider:
Gutai group in Osaka, 1959. Photo by Christo Coetzee, courrtesy of Wikipedia
Saburo Murakami - At One Moment Opening Six Holes, Tokyo, 1955
Motonaga Sadamasa - Untitled
All images used for illustrative purposes only.