We are able to revisit large body of work from one of the finest contemporary artist in modern art. As he rose to prominence in the mid-1980's he was quickly acknowledged as one of the most significant artists of his generation. Author of sculptures of everyday objects and room-sized installations, that are simple but intriguing, Robert Gober leaves us highly moved by his work. Titled The Heart is not a Metaphor this is the premiere American retrospective of Gober's work to date. It covers the past 40 years of his artistic career. This museum show include almost 130 pieces of his work that depict themes of sexuality, religion, and politicsechoing through the collection. Using several mediums, besides individual sculptures and immersive sculptural environments the exhibition enlists a collection of drawings, prints, and photographs. The artist himself wanted to cover the development of his career, which serves as self-reflection. The exhibition that opened on October 4 takes place in Museum of Modern Art (MoMA) in New York.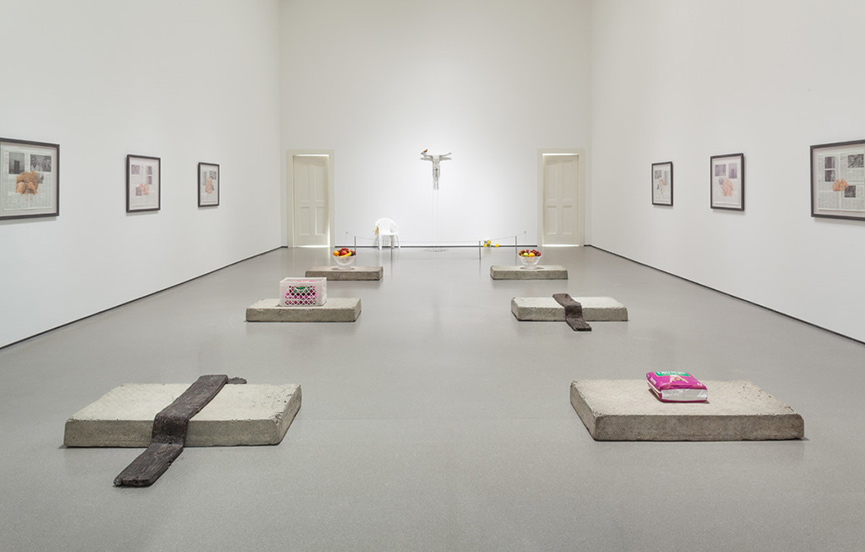 Gober's Metaphors
Robert Gober's work is often connected with surrealism but it doesn't serve him justice. There are highly realistic aspects of his work to be admired. Gober's work is very complex in terms of evoking emotions as it transmits ambivalent messages: intimate yet assertive, straightforward yet enigmatic. The collection features one of his earliest works, a painting from late 1970's while he was still working in two-dimensions. Following, chronologically, 1980's are the pinnacle of artist career. In that period Gober created more than 50 sculptures of sinks and scores of related drawings. Gober built them from wood, plaster and wire lath. He finished them with multiple coats of paint to mimic the appearance of enamel. But emphasize is on the fact that they lack faucets and plumbing. "Sinks" spoke of serious and disturbing health problem at the time, portraying the trend of AIDS rising, and without necessary means, inability of individual to clean themselves (of the disease). One of Gober's most epic work came in 1989, when he made his first sculpture of a man's leg, a breakthrough that ushered in many related works.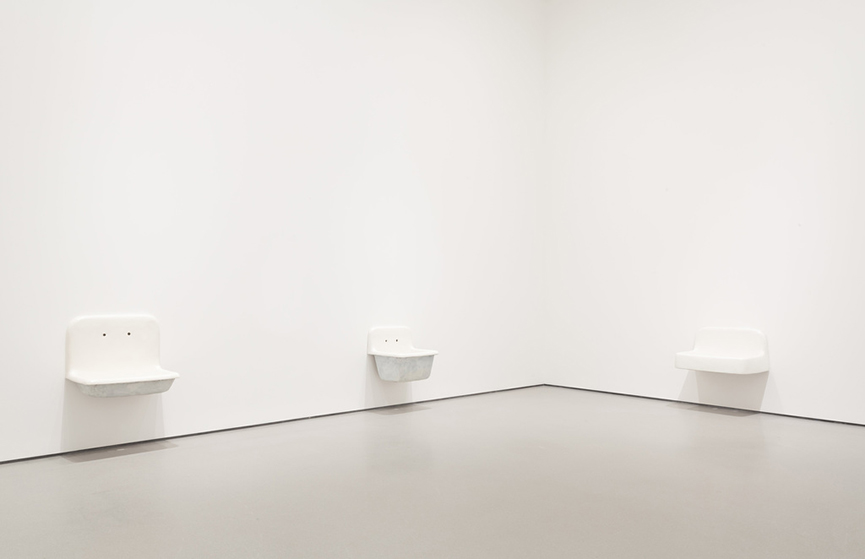 Robert Gober in 2014.
Robert Gober' work is a part of the recently launched big group show titled "Spaced out: Migration to interior" which celebrated works made in altered state of mind, due to the usage of psychoactive substances meant for pushing the envelope of one's creativity. As one the artist that supposedly survived big art market crashes, due to the insane escalation of prices for piece of art, Gober is situated himself in the indestructible and timeless artist among the likes of Cindy Sherman and Jeff Koons.
The Heart is not a Metaphor" will run until the 18th of January next year and will also be accompanied with supporting related events like discussions and lectures such as "Talking Robert Gober" and "Robert Gober: From the Carceral to the Sacral (and Back Again)".
If you enjoyed reading this post and want to find out more about upcoming exhibitions sign up for My Widewalls today!