Hell'o Monsters is an art collective founded in the late 1990s in Brussels, Belgium. Three friends, Jerôme Meynen, François Dieltiens and Antoine Detaille left their street art practices in favour of paper, characters, ink drawings, paint, and moved on to sculpture, installation and wall drawing. From these three individual styles they tried to make a unique entity, and they did. Their graphic vocabulary is complex and ambiguous, and they continue to expand it in the course of their creative output, customising many recurrent elements, which they combine each time with new characters, or incorporate into unusual settings.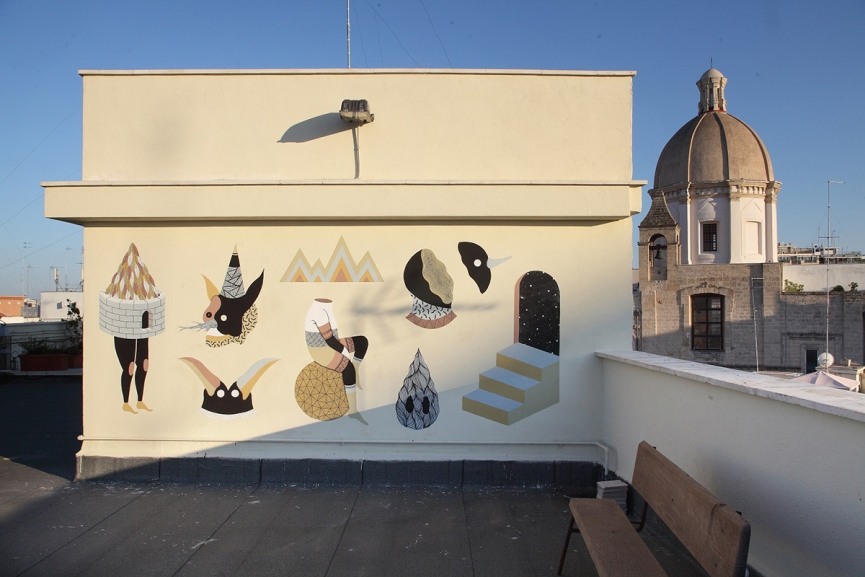 Friendship As A Basis For Great Artwork
They found their inspiration in various places, from the medieval iconography and iconology, the folklore, the surreal artistic substrate of the Belgian culture or the optical art, even science and esoteric. These sources are constantly permeated and amazingly mixed with their most frequent themes like death, hope, failure, optimism, frivolity, animalism, cruelty, constraint and the desire to control. Whether they are drawing on paper, wall or wood, Hell'o Monsters never seem to disappoint their audience.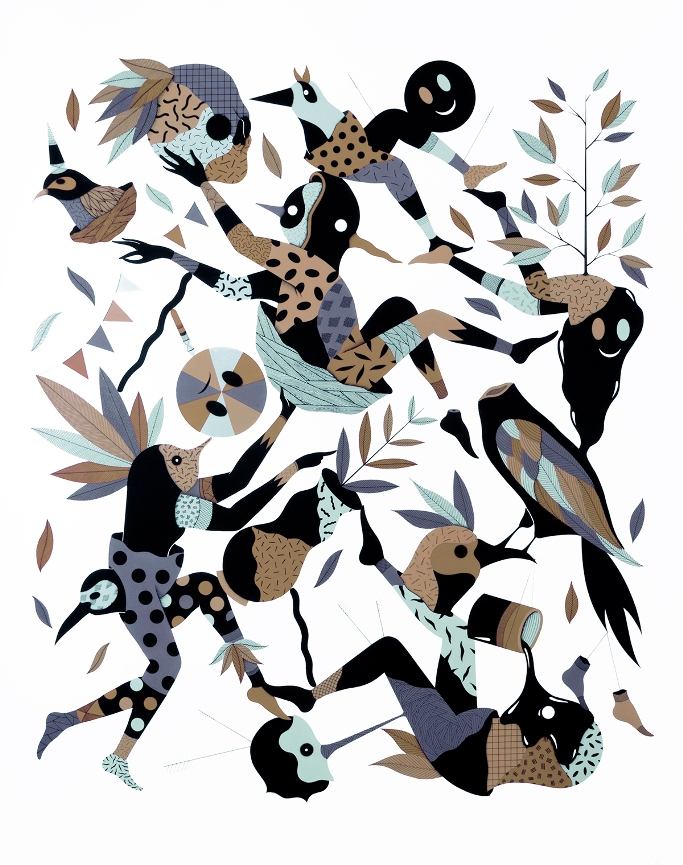 'Nameless Coterie'
With their upcoming exhibition 'Nameless Coterie' at Delimbo Gallery opening on September 25th, the Belgium trio will present their latest works that always have a healthy dose of humour and mockery, and even their name, 'Hell'o Monsters', speaks for itself - both joyful and macabre, amusing and frightening, cutesy and brooding, morbid and seductive, absurd and meaningful... Oxymoron and dichotomy are key areas of their work, and until January 15th, 2015 you'll be able to witness it yourselves.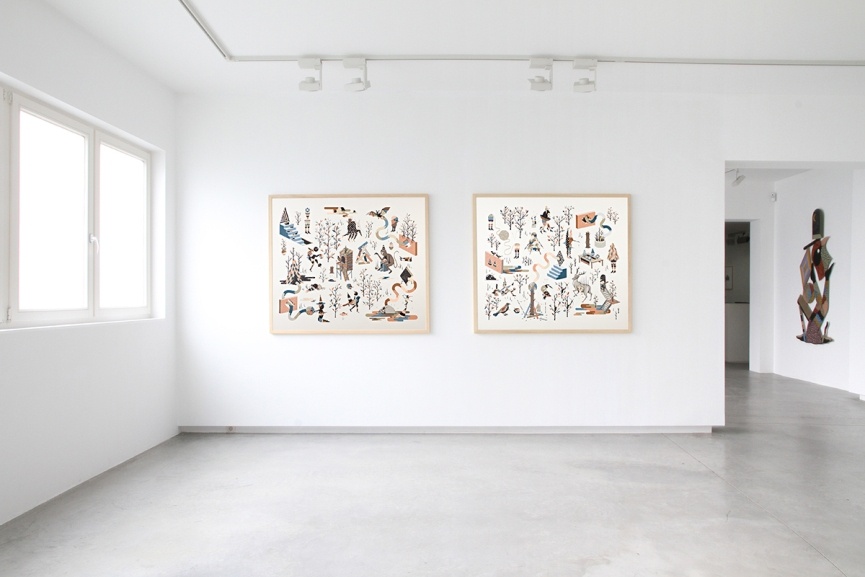 About Delimbo
Delimbo is the oasis of contemporary creation in Seville. It is an organic space for the art and the dynamic reference for the culture and the heart or the city. In Delimbo you can purchase works of urban artists, emerging artists and established artists such as Suso33, Eltono, Daniel Muñoz "SAN" 3TTMAN, Hervé di Rosa, Manuel Calvarro, Miguel Brieva, Nuria Mora, Maria José Gallardo, Okuda and etc ... In Delimbo, apart from exhibitions of national and international artists you can find graphic art, art toys, fashion of brands like Obey, Lazy Oaf or Rockwell, books, accessories & limited editions... It is located in the Perez Galdos street in the center of Seville, next to the Plaza de la Alfalfa and Plaza de la Encarnacion, an area of the city in constant expansion.