After his escapist venture far away from L.A. into the jungle, Taiwanese-American visual artist James Jean is back, reintroducing himself into the city by teaming up with Los Angeles natives The Hundreds for a special collaborative collection. The Hundreds obviously keeps their art initiative going. They teamed up Jean on one-of-a-kind limited collection which includes a lineup of headwear, T-shirts, sweatshirts and skate decks customized with Jean's artistic vision. The collection features three Jean's designs titled "Coral Bird," "Tiger" and "Wave." With the current project, Jean killed two birds with one stone. He collaborated with friends, and got his work back into circulation.
The Hundreds by James Jean collection launches online from February 24.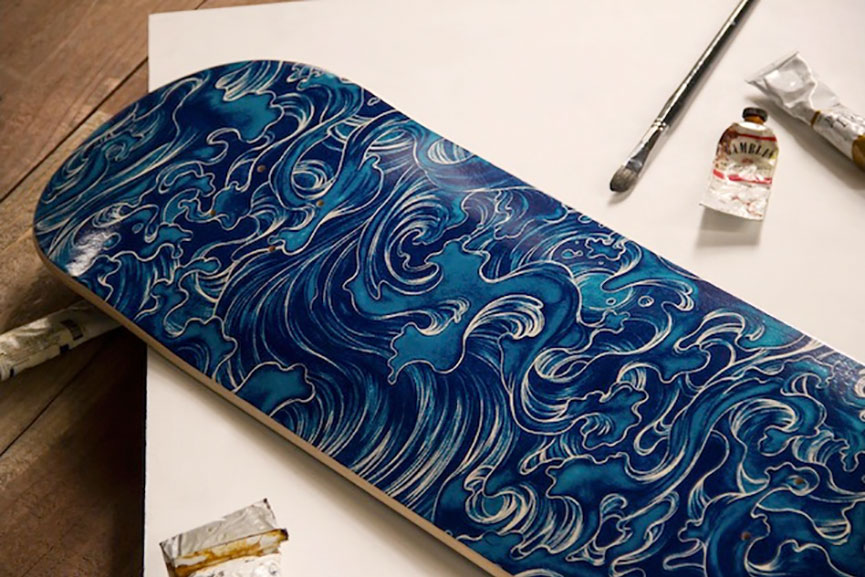 About James Jean
James Jean spent the better part of the last fifteen years making a name for him as one of the world's best living illustrators. He is also an acknowledged fine artist, as it has always been his wish. Jean had always wanted to be a fine artist. His intention was to illustrate part-time to make a living while making his personal work, but intentions are laid waste by destiny. His paintings and illustrations are inked into dreamy romanticism and lyricism. This particular feature of his style led to collaborations with Prada and Phillip Lim. Crafting an image is like trying to create a visually transmitted disease. "I just want to infect as many people as possible" says Jean.