As a graffiti and street art fan, you might have already heard about The Jaunt, an exciting project that has been sending artists to creative journeys around the world - among them Cleon Peterson, Hense, Laura Berger, Tom Haugomat.
To fund such an adventure, they are pre-selling screen prints that the artists would eventually create as the result of their trips, inspired by the very places they visited.
The man behind such a cleverly planned opportunity for artists since 2013 is Jeroen Smeets, a curator and travel planner. With almost 70 trips already in his and the pockets of all the participating creatives, it was only a matter of time before all of them were immortalized in a book - or two!
The first 10 journeys were published in 2016, in the very first The Jaunt book. Now, an additional 40 artists will grace the Volume II.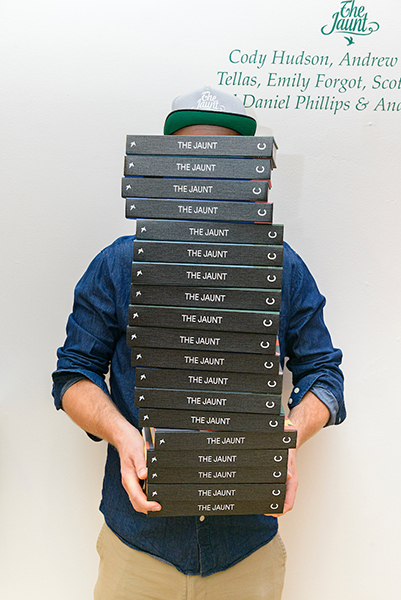 The Jaunt Book 2020
Published through Dutch publisher Chemistry Publishing, the second edition of The Jaunt Book gathers the journeys of 40 international artists who traveled the places they'd never been before, thanks to this great initiative.
In the book, we join artists like Andrea Wan, Evan Hecox, Joram Roukes, Graphic Surgery, and Niels 'Shoe' Meulman on their trips to destinations such as Marfa, Lima, Utrecht, Yakushima, and Addis Ababa. We follow their creative process and read about their impressions.
On The Jaunt website, we can now see all the hand-pulled screen prints which were born out of these experiences, inspiring us to support the next one to come.
To talk about the book and this project in general, we caught up with Jeroen from our quarantine. Have a listen below!
For more Widewalls podcasts with the world's top artists, art professionals, and enthusiasts, visit our page on SoundCloud!
To order the book, head on over to Chemistry Publishing, or visit one of the physical retailers listed on their website.
The Jaunt
Featured images: The Jaunt Book 2020, courtesy Chemistry Publishing.