People always enjoyed storytelling. The very first mythological stories were packed with tension, emotions and mysterious creatures. Some were beautiful and angelic other ghastly and demonic while some resided between the two opposites. New exhibition of works by David Stoupakis and Menton3 The Kindly One is inspired by ancient mythology and it's not for the fearful types. The artists are united by the myth of The Kindly Ones, beautiful and terrifying demons of justice and revenge. The Kindly Ones group exhibition will be on display at Last Rites gallery in New York.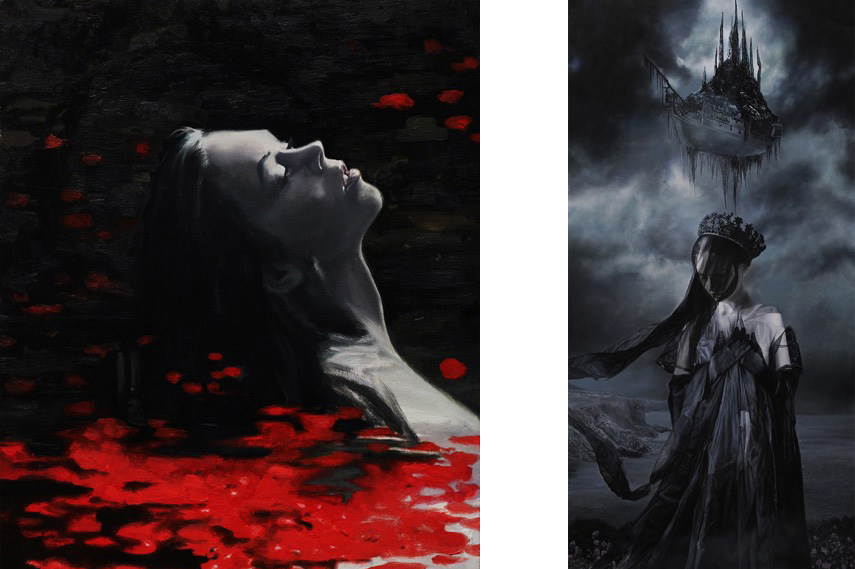 Furies at Last Rites Gallery
Last Rites gallery's exhibition is inspired by the cult of Erinyes, female spirits of righteousness and vengeance in ancient Greek and Roman mythology. These spirits were also known as the Kindly Ones or Furies. The Kindly Ones resided in the underworld where they tormented the damned but occasionally went up on the surface to peruse the wrongdoers. They targeted people who had murdered family members and took vengeance on them by driving them crazy. Despite their dreadful appearance and the ability to drive humans mad, Furies were not considered evil. Furies never tortured the innocent only the guilty, so they were seen as a sort of demonic police. They represented the guardians of moral, creatures that bring justice and keep order in the world.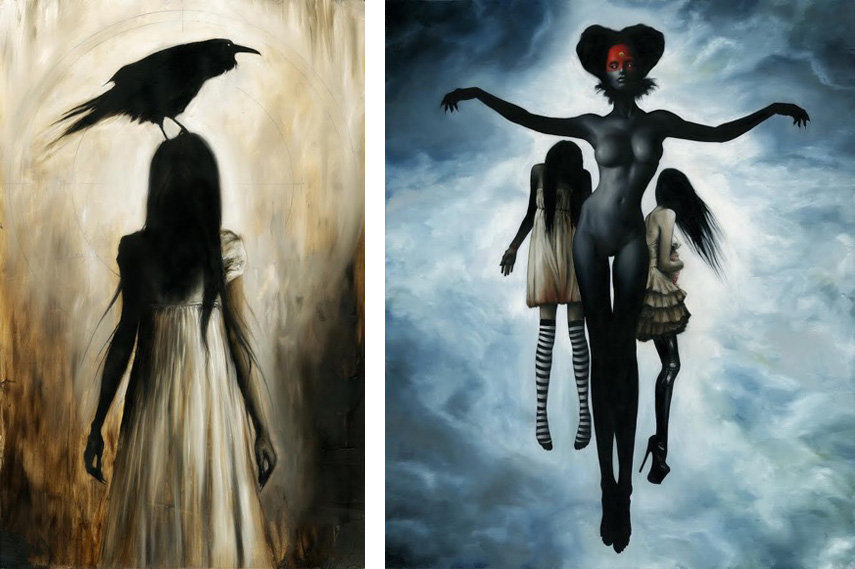 Eerly Tales by David Stoupakis and Menton3
American artists David Stoupakis and Menton3 are long term friends and associates. David Stoupakis is known as the artist that combines horror with unavoidable simulacrum of pure beauty. The works that will be displayed at Last Rites gallery are marked with mysterious and nightmarish surreal imagery. His paintings sometimes portray glimpses of evanescent innocent that's surrounded by terrifying characters. Menton J. Matthews lll also known as Menton3 is a musician, painter and illustrator often inspired by old master drawings, alchemist notes and Jungian psychology. Both artists are self-thought and were united by their love for dark side of the mythology. The common ground for their work is noticeable but both artist gave their unique mark to the stories. And while the fantastic paintings by Mention3 resemble gothic cartoons and comics, David Stoupakis has decided on a more realistic portrayal of his subject .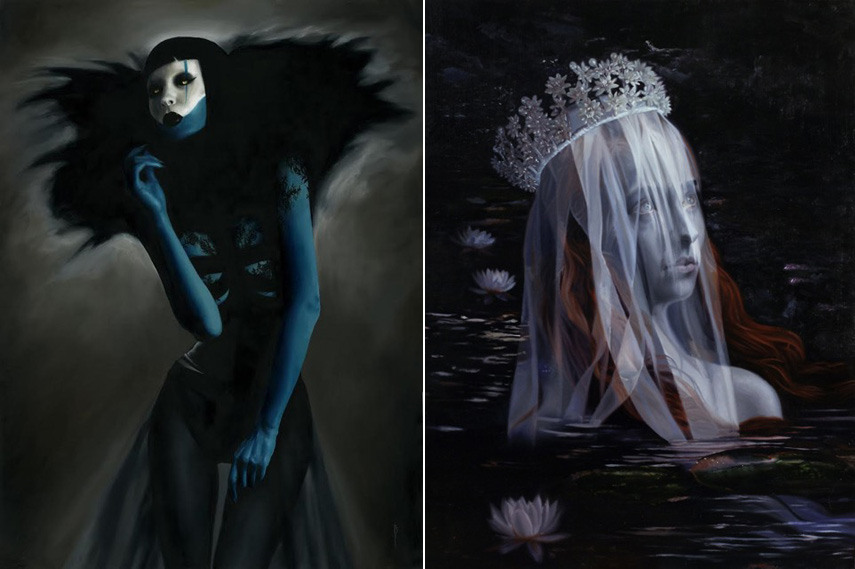 The Myth of The Kindly Ones at Last Rites gallery
The Kindly Ones group exhibition at Last Rites gallery in New York will open on Saturday, July 11th. Public reception with the artists will be held on the opening day from 7 pm to 11 p.m. A book following the exhibition will be created and will include the works of David Stoupakis and Mention3. The Kindly Ones book will be written by Kasra Ghanbari and will provide comprehensive background information on the artworks presented on the exhibition. The book will also include a discussion on the mythological stories that inspired both the exhibition and the book. The Kindly Ones group exhibition at Last Rites gallery in New York will close on August 15th, 2015.
Mythical creatures wonderful and ghastly await you at My Widewalls so sign up for FREE
All images courtesy of Last Rites gallery