Truth can be found in the mythological discourse just as in the historical one. There are tales of legendary proportions, essentially depicting man's struggle with the unknown. It is said that when the unknown is named, the fear disappears. A myth is a creative exploration of the world, as well as an artistic expression of putting our fears to sleep. Today, mythological creatures exist as figments of imagination of urban artists which embed them in the fabric of the cultural space.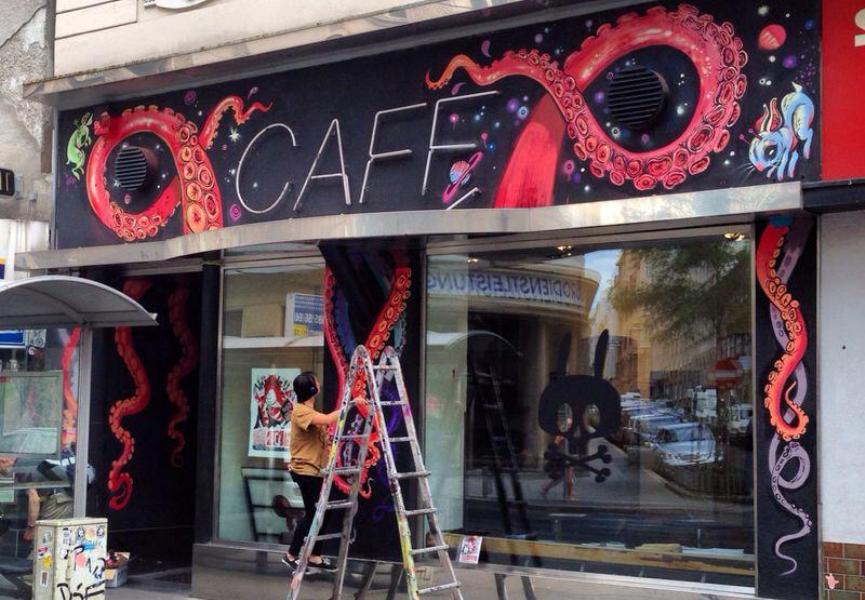 Who is Lauren YS?
Lauren YS is an artist from Denver. She has received a BA at Stanford in English and Art Practice. She resides in San Francisco, where she works as an urban artist. The creative process of her work often includes the depiction of surreal imagery, ranging from graphic to painterly motifs. With the use of oil on canvas, acrylic ink and watercolor she explores the feminine form immersed in dream-like worlds. Along with her painting, she stays devoted to the street art scene, working on large scale pieces, often examining the boundaries of her mytologicaly infused imagination. Aside from artistic expression, Lauren contributes as a writer at Juxtapoz Magazine.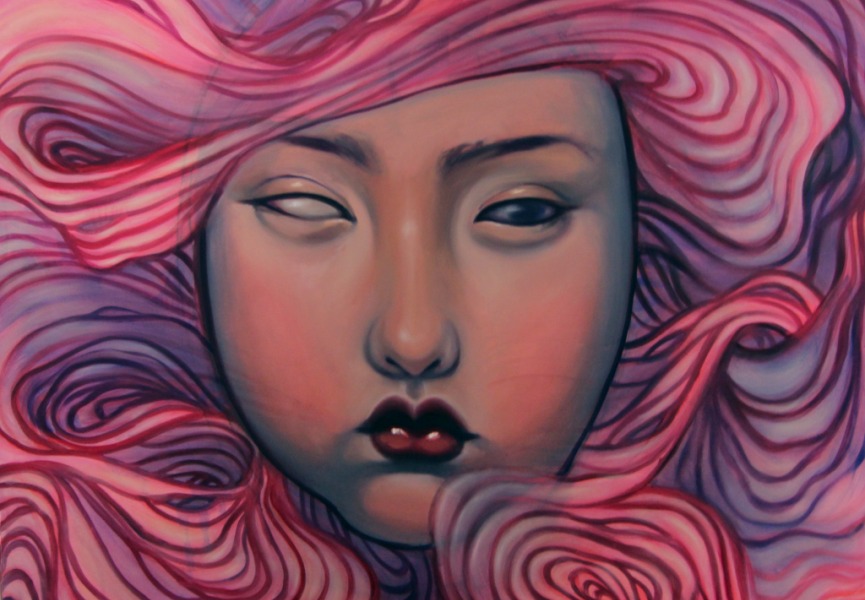 What is Rabbit Eye Movement?
At first, there was only an idea and an urge to create, which had fueled the drive of urban and street artist Nychos. Soon enough, the idea transformed into a street art concept called Rabbit Eye Movement, in 2005. According to the Nychos' words, REM is an homage to all the "Rabbits" that are on an active mission within the urban art scene, whatever that mission may be. Seven years of creative work on the streets, Nychos found a home for REM in 2012, in the heart of Vienna. Today, Rabbit Eye Movement Art Space is a full time gallery. It promotes street and urban art and builds relationships between both national and international artists and the public. REM represents a platform of possibilities for emerging artists as well as the movement which had created it.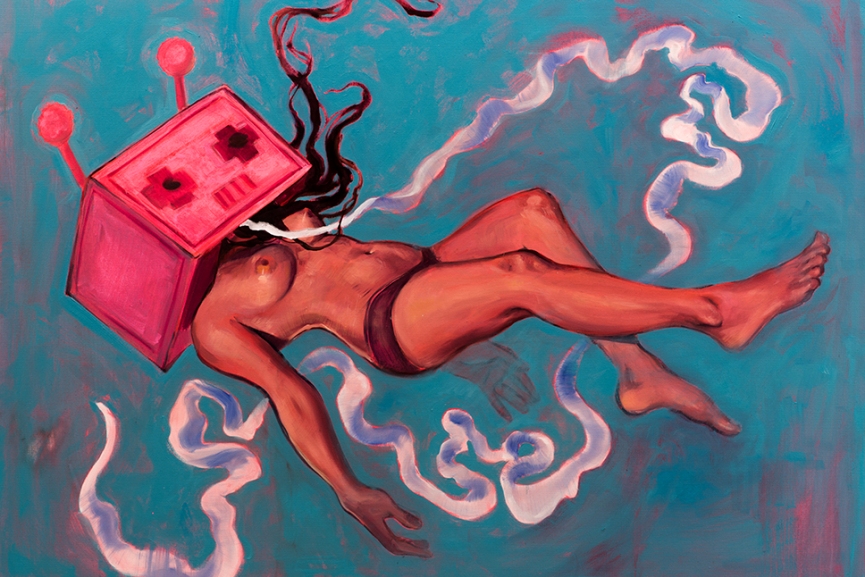 The Kraken
The Kraken is a legendary sea monster, supposedly raging across the seas of northern Europe. It, in fact, inhabits the mythological space of the coasts of Norway and Greenland. Throughout the millennium, numerous writers have described it in the forms of poems and diaries, depicting a large octopus without the power to procreate, making this a reason of rare sighting of the creature. From August 13th 2014, the Kraken is going to dwell on the wall of Rabbit Eye Movement, marking the beginning of Kraken exhibition by Lauren YS, as well as the opening of REM's new café. One is certain, contemporary mythological discourse resides in urban galleries, art spaces and the historical discourse of urban art.