Turin-based Galo Art Gallery had prepared everything for a great beginning of the fall season. With amazing exhibitions organized in this important art space, the visitors were able to see some great artworks by remarkable artists. During September and October, the art lovers were able to see beautiful work by urban artists Vesod and Denial in the show entitled simply Vesod/Denial. In November, the gallery is organizing an exhibition that will certainly attract a lot of true art lovers. This amazing art space is bringing British street art duo The London Police. The London Police exhibition is entitled Torino Days, Barolo Knights. These great artists will exhibit a new series of art works made exclusively for the show at Galo Art Gallery.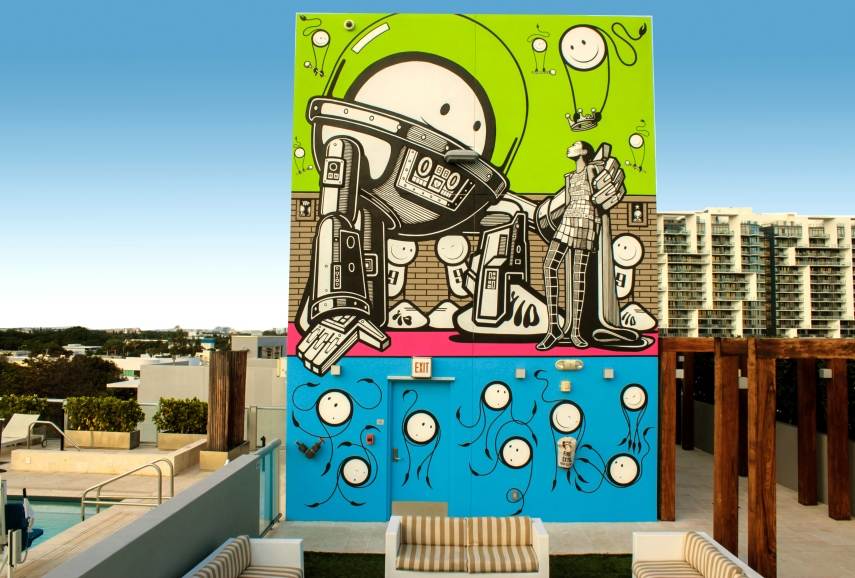 Pioneers of the New Street Art Movement
It is not possible to speak about contemporary street art movement and urban art practices without mentioning The London Police. This amazing duo started in 1998 when big English geezers headed to Amsterdam to help rejuvenate the visually disappointing streets of the capital city of the Netherlands. It's actually an art collaboration between Chaz Barrisson and Bob Gibson. Chaz and Bob were part of a small group of artists at the end of the last century that helped pioneer a new street art movement. After a few years of mixing traveling and making art in the street, The London Police began to receive worldwide recognition for their contribution to the graffiti/street art movement. From 2002, The London Police started to create all over the world. They have also had a number of exhibitions and shows in many recognized galleries and art spaces.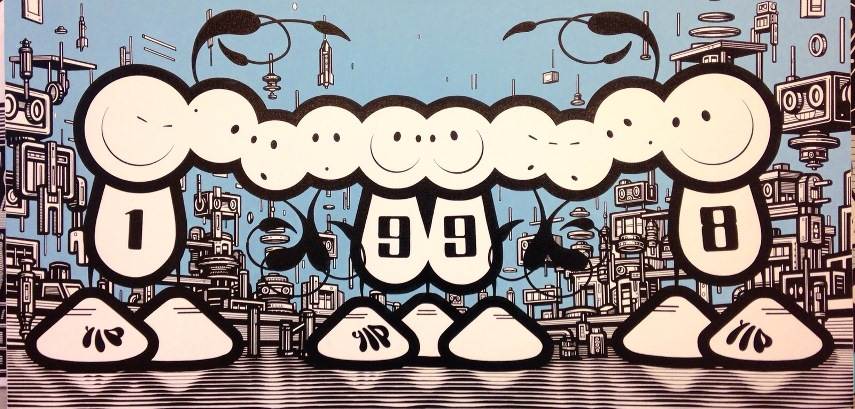 Torino Days, Barolo Knights
In the last eighteen years of work, The London Police have amassed more than 100 shows and events in over 35 countries and their street work continues to pop up everywhere they go. In the meantime, Chaz Barrison draws the iconic LAD, a little smiley-face guy, that the crew are so well known for. The other half of the duo, Bob Gibson draws tight portrait and architectural illustrations. Bob Gibson was also a part of the indie band MOSS. In 2010, the duo began to work together again, making artwork and traveling the globe. Since 2009, The London Police has concentrated on more intense canvas work, on bigger solo shows and largescale mural projects. While Chaz is best known for creating famous LADS characters, Bob Gibson creates tight portrait and architectural illustrations that help marry the two styles to create an endearing, exciting fantasy world. This is what makes their collaboration resulting in beautiful pieces of art. Apart from street art, The London Police also enjoys making short films, photography, installations and music.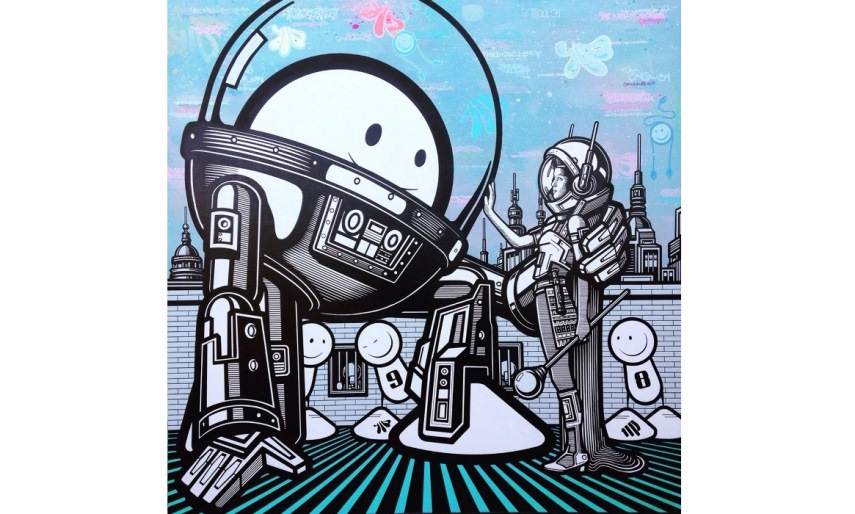 The London Police Exhibition at Galo Art Gallery
The Galo Art Gallery in Turin, Italy focuses on contemporary art from post graffiti to pop art, encompassing a wide range of visual media. Since opening their doors back in 2010, the gallery celebrates established artists and promotes up coming talent, primarily in the field of street art. During the Torino Days, Barolo Knights, the art lovers will have an opportunity to see the latest series of work by the amazing British duo. The London Police exhibition will be on view from November 6, 2015 until January 6, 2016 at Galo Art Gallery in Turin. Opening is scheduled for November 6 at 5:30pm.
To be informed about amazing exhibitions of street and urban art, sign up for My Widewalls! It's free of charge!
Featured Image: The London Police
All Images courtesy of Galo Art Gallery.