Our trip to Turin, Italy, was a really exciting one. As you probably know all too well by now, the Widewalls team went there for the occasion of the Artissima art fair, but as it turned out, this wasn't the only great thing happening there at the time. We've had the great pleasure of finally meeting Galo of Galo Art Gallery in Turin, whom we previously interviewed, in person. It was quite a surreal experience, to see his space, and him, in person, and get to actually *be* within the art space we've been writing about on numerous occasions. Galo is indeed an extraordinary character and we thank him once again for having us at his gallery.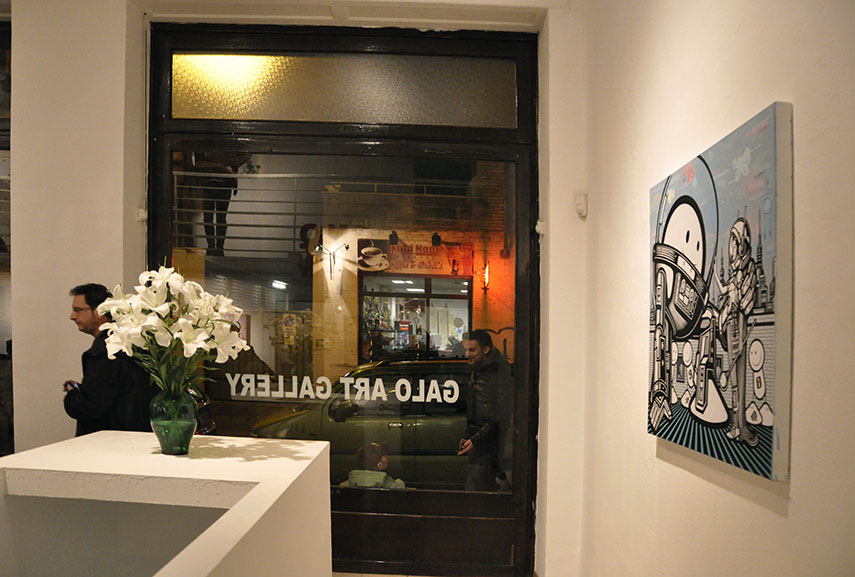 The London Police's Artwork and Interview at Galo Art Gallery Turin
We were lucky enough to be at the right place, at the right time, because none other than The London Police had the opening of their solo exhibition at Galo Art Gallery, entitled Torino Days, Barolo Knights. The spectacular works by Chaz Barrison and Bob Gibson are even more so when seen in person - their impeccable execution and trademark futuristic characters really leave you breathless. At Galo Art Gallery, there was a variety of works on canvas and paper, as well as a special piece dedicated to Galo himself, as you can see from images in slider. The exhibition will stay on view until January 6th, 2016, so if you find yourself in Italy until then, make sure you stop by!
While in Turin, the two British fellows, or English geezers as they like to refer to themselves, painted a mural too, and also talked to our editor Ana B.K. about it and.. well, lots of other things. I really don't wanna spoil anything for you, as I think you should definitely hear this conversation out. I promise - you won't regret it.
Scroll down for even more images from the opening of The London Police show at Galo.
For more art, sign up for My Widewalls!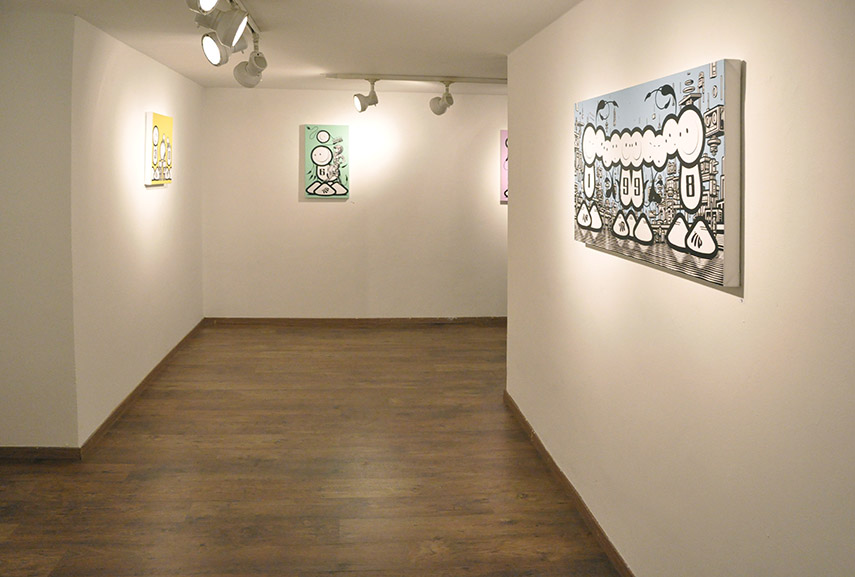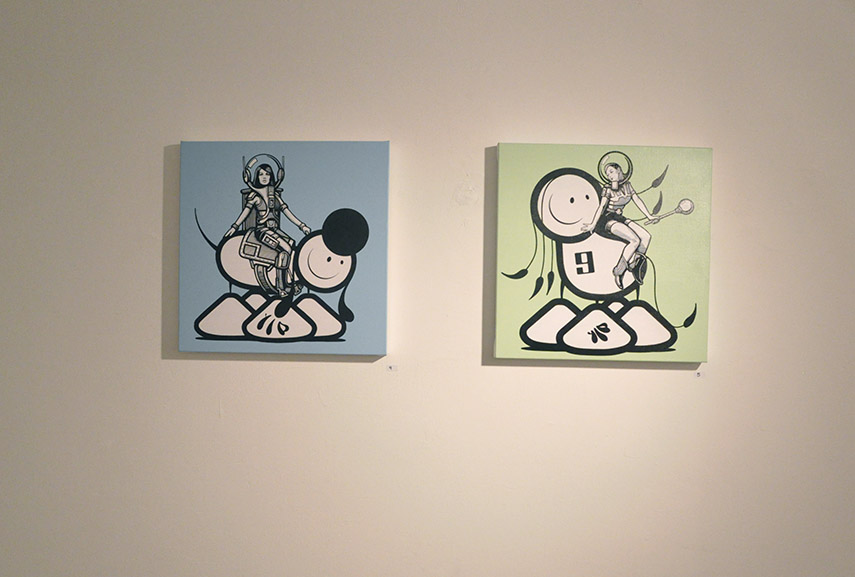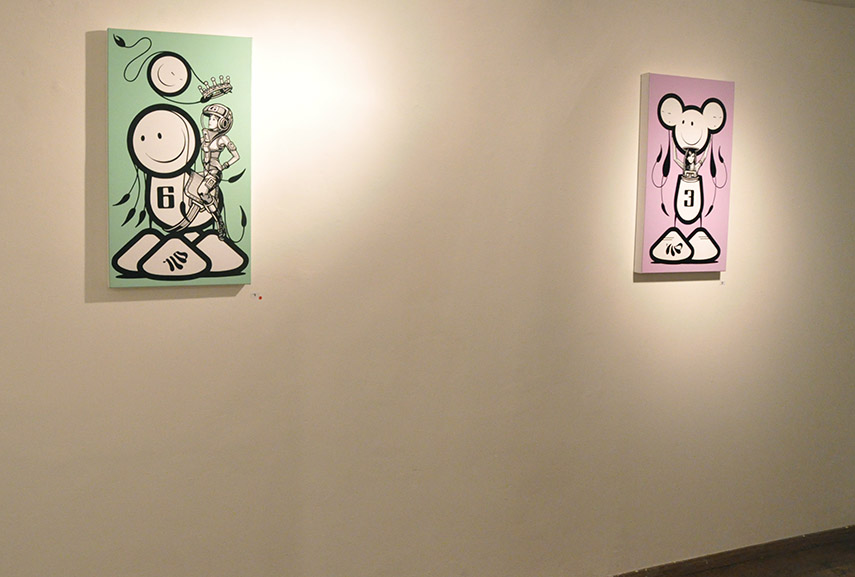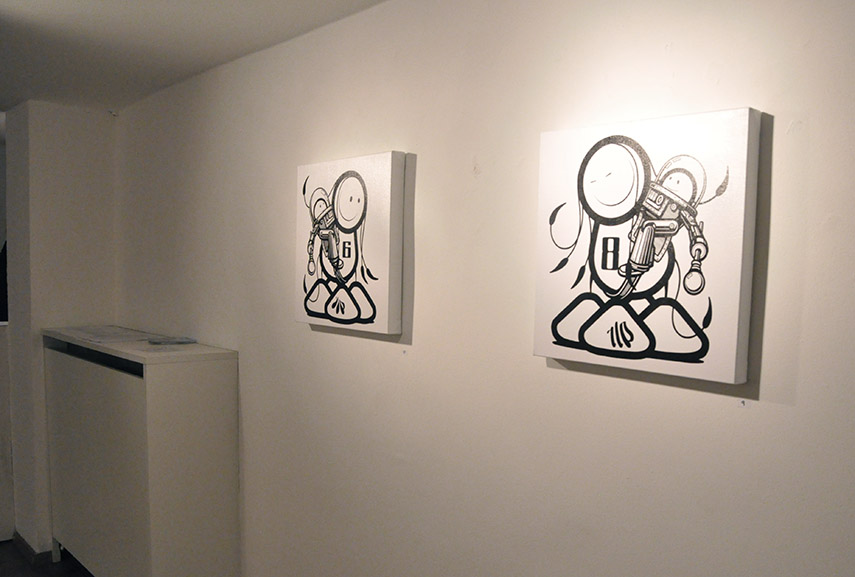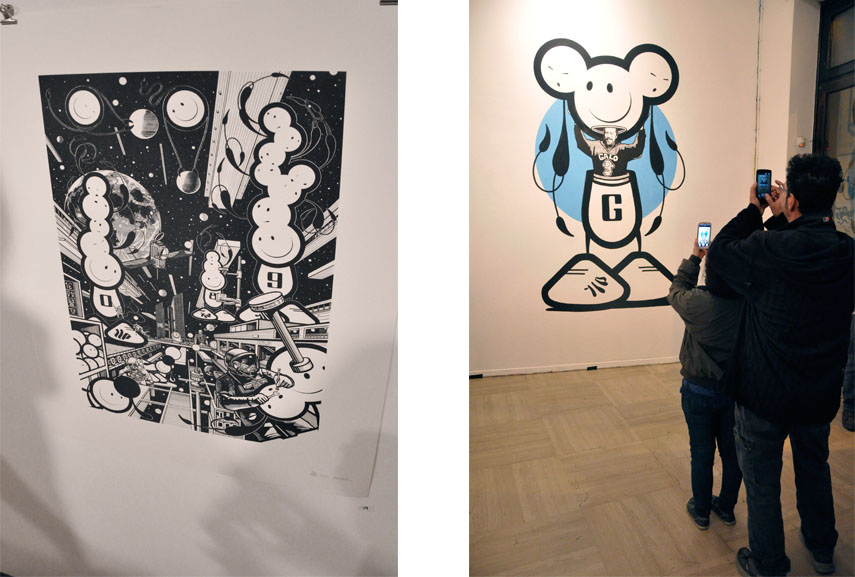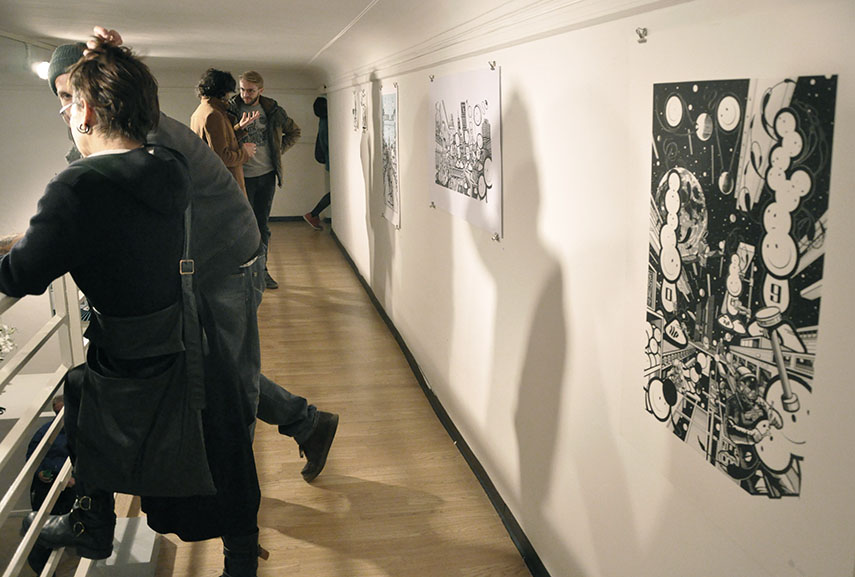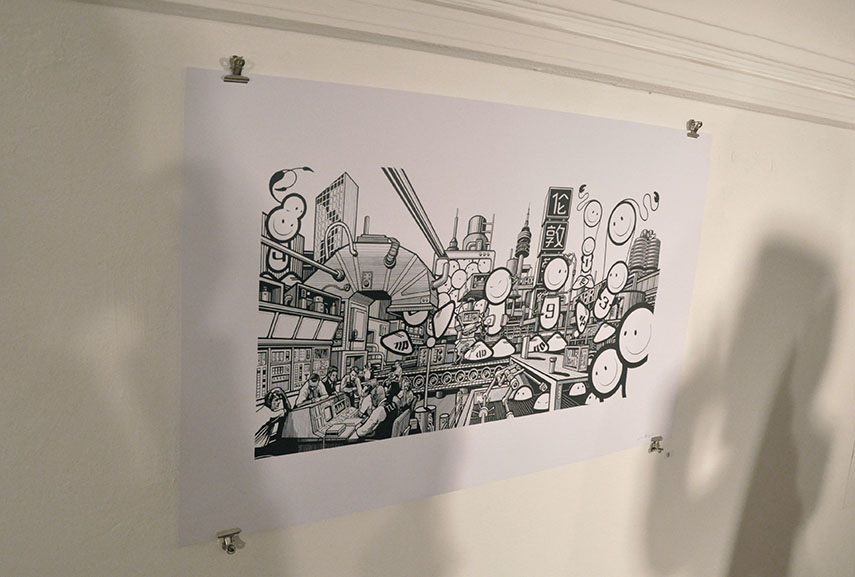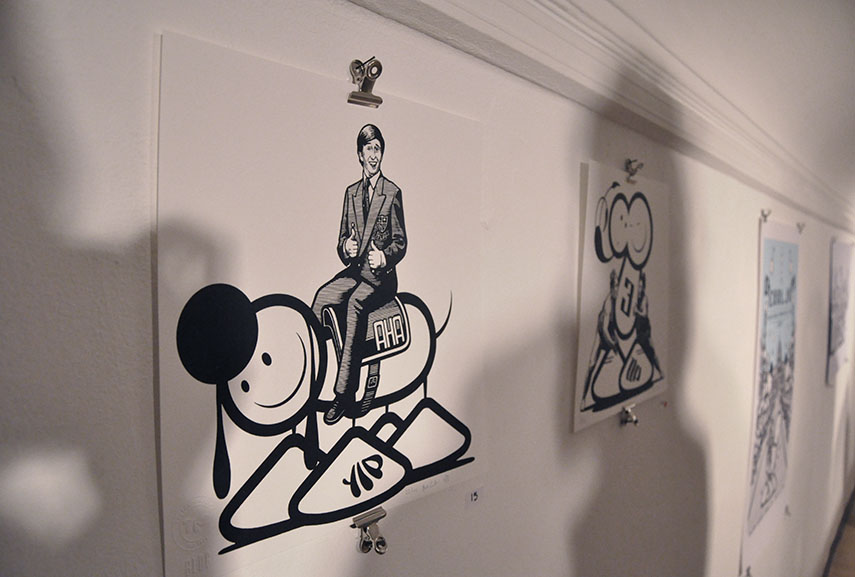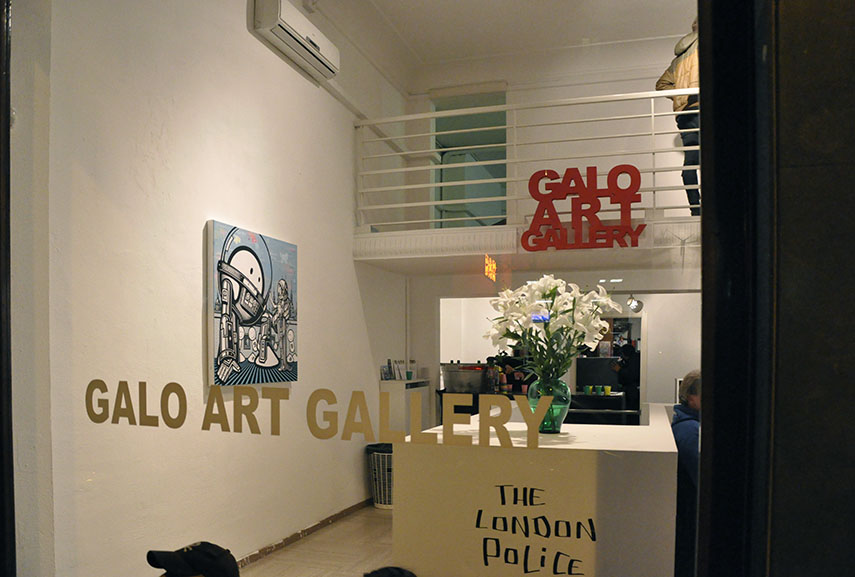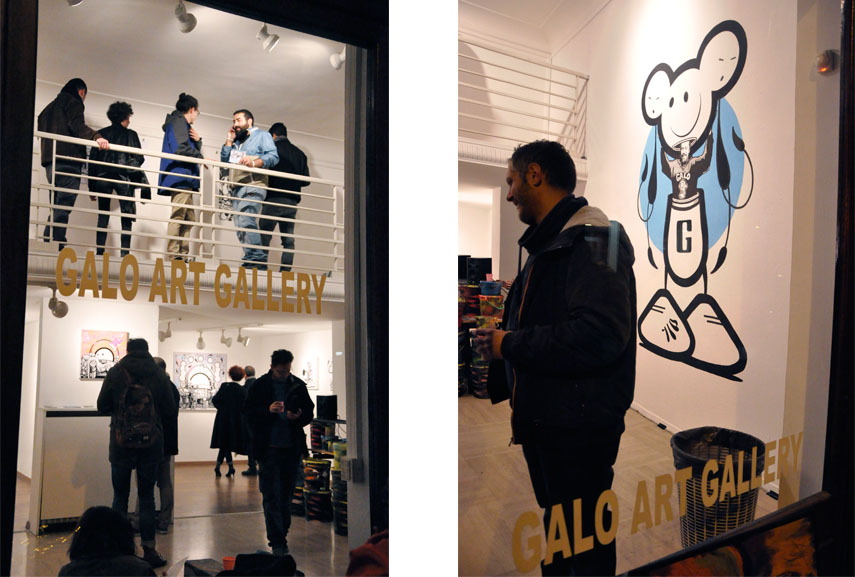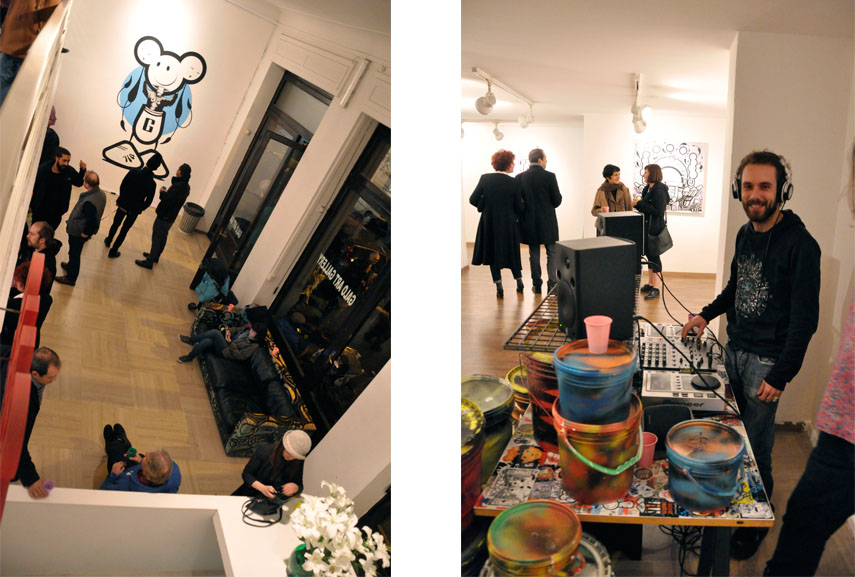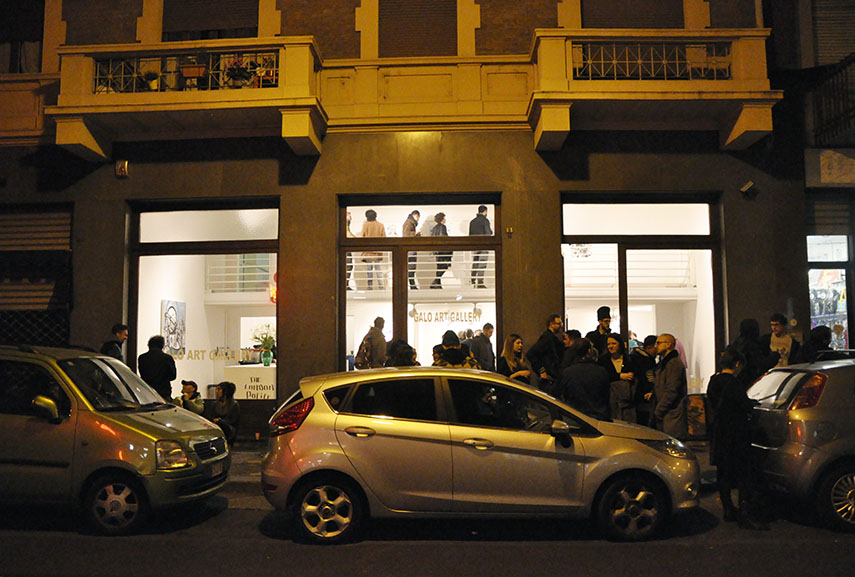 Photo credit Angie Kordic.