One of New York's most known contemporary and urban art galleries, Jonathan LeVine, presented us with numerous exciting shows during 2014, some of which include Lots of Bits of Stars and The Laten Photon. In the new year, the gallery continues its tradition of offering to its audience fantastic exhibitions. Only this month, the gallery scheduled a number of impressive shows featuring some of the biggest stars, as well as the next big names in the art world. Such is the upcoming group show entitled The Lost Mitten Society opening today. Presenting a diverse and visually thrilling combination of established and emerging artists, the show will bring together more than twenty artists with the same goal…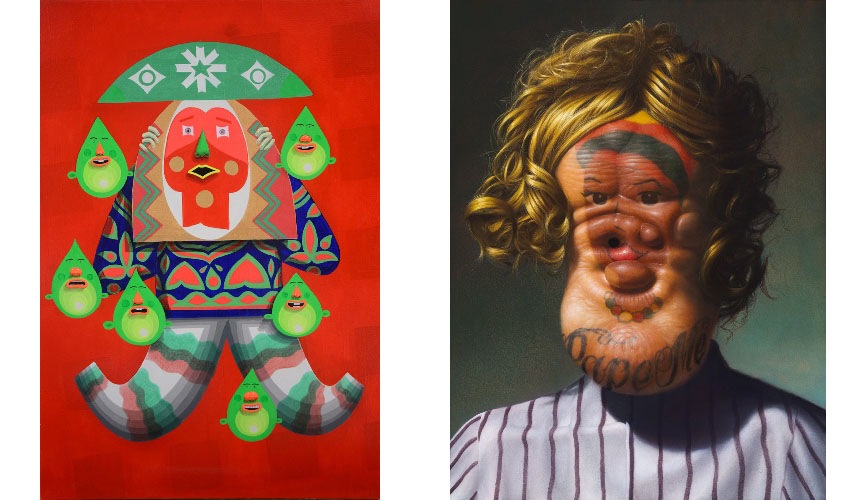 More Than 20 Artists
All suffering from the loss of a mitten, the artists in The Lost Mitten Society include Adam Wallacavage, Amandine Urruty, Anders Gjennestad, Anton Vill, Aron Wiesenfeld, Christian Rex van Minnen, Doubleparlour, Faith47, Finok, James Marshall, John Brophy, Josh Keyes, Kris Lewis, Lucien Shapiro, Marco Mazzoni, Martin Wittfooth, Max Rippon, Mike Giant, Sam Wolfe Connelly, Takahiro Komuro, Taylor McKimens, Tristan Eaton and Troy Brooks. The group created small to medium sized, multi-disciplinary works, ranging from drawings to paintings and sculpture. In the name of solidarity, The Lost Mitten Society will be displayed salon-style in the gallery to showcase the group's goal of reuniting lost pairs of mittens everywhere.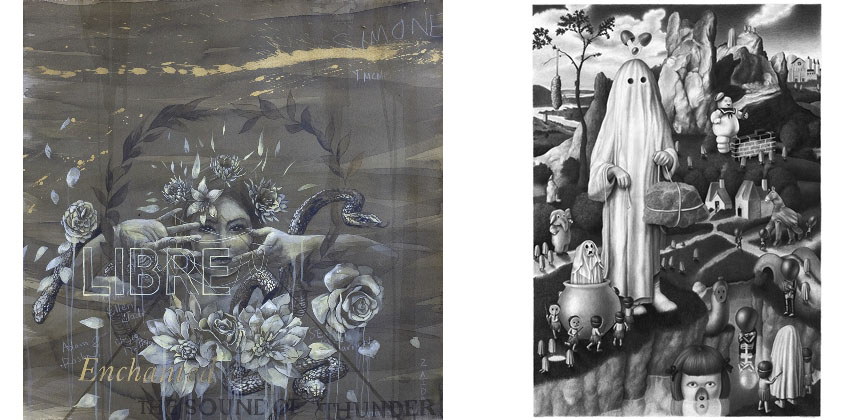 Paintings, Sculptures, Chandeliers… All In One Show
During the previous year, we wrote about several projects and exhibitions by the fantastically talented South African street artist Faith47. Famous for her socially engaged murals and canvases, this widely popular artist has become one of the most respected and critically acclaimed urban artists in the art community thanks to her unique approach and technique of a fine art painter.
Just like the show itself is a mixture of different styles and influences, the art of Los Angeles born street artist Tristan Eaton is all about the exploration and investigation of the unknown. His cosmopolitan status offered Eaton a fantastic platform for all kinds of inspirations and impacts of other cultures highly noticeable in his work.
Even though the Californian born artist Lucien Shapiro just recently had the opening of his latest exhibition entitled The Wore presenting a new series of masks and objects, the artist is also one of the participators of The Lost Mitten Society show. Playing with sculpture, mask making and much more, Shapiro is one of the artists whose work is so unique and different from everything you saw before.
Another proof of the diversity of participating artists in the show is the Philadelphia based artist Adam Wallacavage who has devoted himself since 2001 to the art of ornamental plastering, which eventually resulted in making fantastic octopus shaped chandeliers, also featured in the show.
The Lost Mitten Society opens today January 10th at the Jonathan LeVine, 529 West 20th Street, New York and will stay on view until February 7th, 2015.
If you'd like to know more about Jonathan LeVine's upcoming shows, sign up for My Widewalls today and for FREE!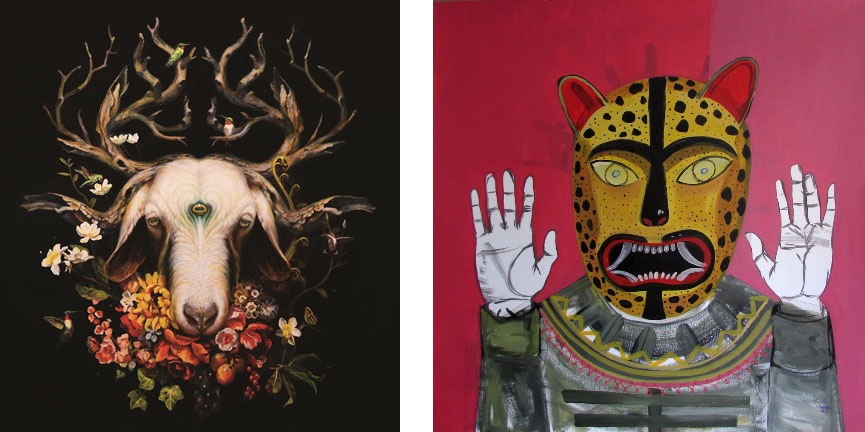 All images courtesy of Jonathan LeVine Gallery.