As the world battles with the coronavirus, thousands of people have lost their jobs and all sectors are facing a continued loss of revenue. COVID-19 has also had a profound impact on the arts and culture sector, hitting hardest the non-profit arts organizations and artist-run, small and mid-size galleries. This is why The Metropolitan Museum of Art and the New Dealers Alliance (NADA) are calling for financial relief in two separate actions.
The Metropolitan Museum of Art has announced #CongressSaveCulture, a campaign to support broader efforts advocating for financial relief for non-profit arts organizations to be included in the nearly $2 trillion stimulus package currently being debated in Congress, while NADA has released a petition, calling on the local government to provide relief programs that would consider the circumstances and needs of small art businesses.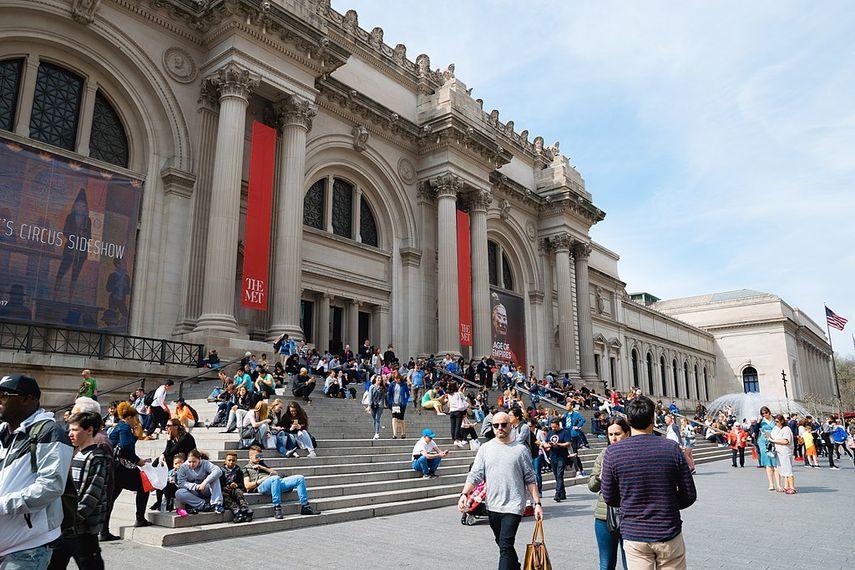 #CongressSaveCulture by The Met
The relief package that the Congress is currently debating is expected to include funding for many industries impacted by COVID-19. As part of their #CongressSaveCulture campaign, The Met Museum is calling on the federal government to include at least $4 billion in government support for financially at-risk non-profit arts organizations and the implementation of a universal charitable tax deduction to incentivize giving to these institutions.
Exemplifying the devastating effect the world's health crisis is having on cultural organizations, Daniel H. Weiss, President and CEO of the Museum explained it is important to ensure that arts organizations, large and small, will be able to withstand the economic devastation so many are facing. As Max Hollein, Director of The Met said, this initiative is aimed at the overall museum environment, which is at risk.
Museums play an instrumental role in our time and have done so for several centuries, by preserving local and international cultures, helping us interpret the many worlds we live in, and convening diverse communities. In this moment of crisis, we all must do what we can to ensure that this essential component of our society will be preserved and protected for future generations.
The museum encourages all to support this cause by encouraging all to go to the American Alliance of Museums (AAM) website and send a letter to representatives in Congress; share the hashtag #CongressSaveCulture on social media platforms; and sign The Met's petition to support arts organizations at Change.org.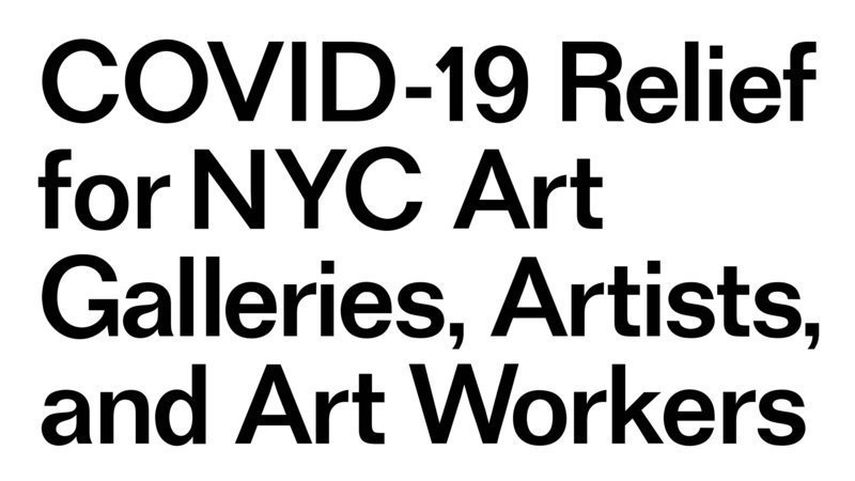 NADA: Save Small Art Businesses
A New York-based nonprofit supporting small and mid-size galleries, NADA explained in their petition that "the unfolding pandemic will make it increasingly difficult for these businesses to support their full-time, part-time, and contract employees as well as their artists." Released on March 19th, the petition calls for the financial support of the local, state, and federal government, since the current relief programs "have very specific eligibility requirements that restrict many small businesses, and as a result, the networks of laborers they support, from qualifying for assistance."
The city's programs require applicants to demonstrate at least a 25% decrease in revenue caused by the COVID-19 outbreak, but the majority of the galleries collect their income through long-term invoices, making the profit not immediately visible. For this reason, the petition calls for an exemption for small art galleries to qualify for city's programs without having to prove 25% sales decreases, but also for emergency medicare for all, rent forgiveness, a freeze on mortgage payments for relevant galleries, and utility and insurance bill forgiveness.
Featured image: American Wing, The Met Museum.