Going through the mortal drama is an experience that affect every human being individually; faced with the inevitability of death and reminded of the absurdity of life, we are compelled to question our values yet again, to survey our own personalities, actions, emotions and relationships. We also end up discovering and defining ourselves yet again. For an artist going through such process, the visual results they produce can be simply stunning, like in the case of Yusk Imai, whose sixth solo exhibition and third at Melbourne's Backwoods Gallery will soon take place. The artist is now ready to put on display artwork that describes world as a stage, and life as an improvised act we're all caught in.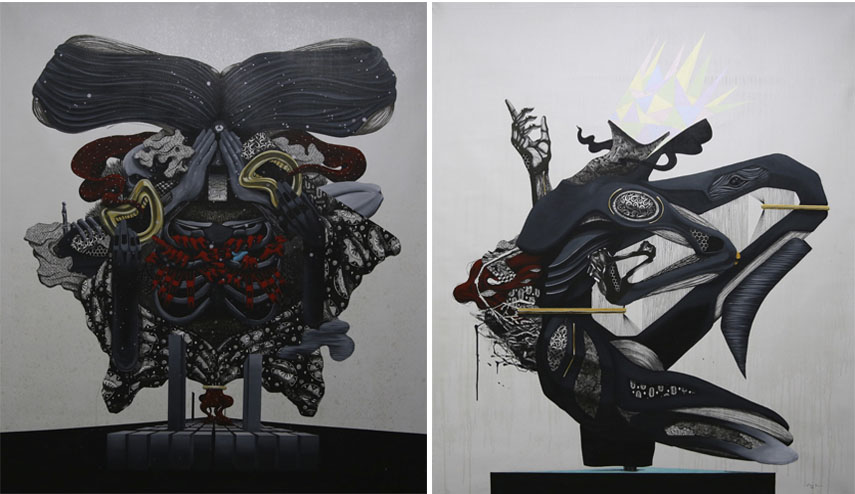 The Mortal Drama
Yusk Imai is a contemporary artist born to a Japanese descendent family in the United States. At six months old, he moved to Sao Paulo where he lived until he recently transferred to Berlin. In 2015, he temporarily moved his studio back to Brazil in order to be closer to his family; however, he found himself confronted by a series of personal tragedies that had an immense impact on him. Yusk Imai's turbulent thoughts on life, its beauty and unpredictability, the way we as human beings are insignificant to its powerful streams, are all masterfully transmitted onto numerous, hauntingly beautiful canvases. Looking at the mortal drama depicted here, we wonder if life is only an illusion, if death is the only real concept we shall accept, if there is anything at all that we could do to affect the course of our existence or if it's all simply and completely out of our hands.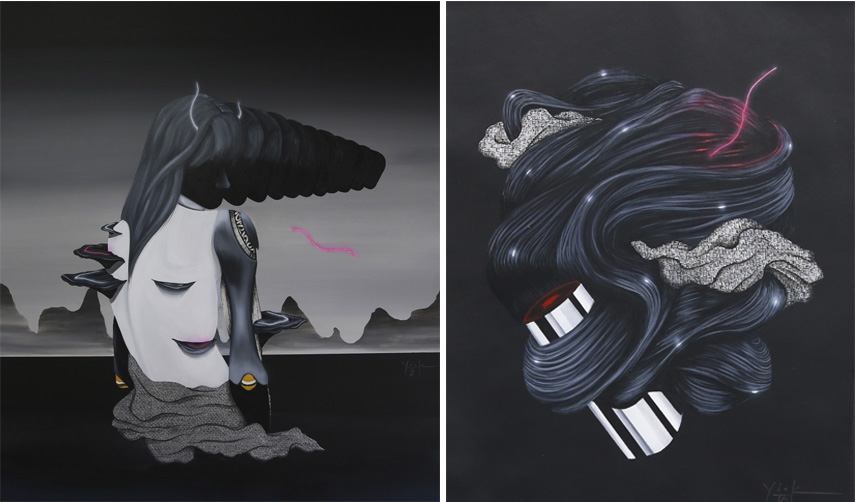 The Chimeric Eyes of Existence
At times reminiscent of the detailed, rich artworks of Art Nouveau, the art of Yusk Imai explores different states of mind that cause unease, unrest. His Oblivion series, inspired by the collection of short stories by author David Foster Wallace, portrays what it's like to be completely forgotten, distracted, confused, unconscious in a state of nonexistence. These pieces paint a surreal picture of nightmares and eerie scenery, often featuring animals and body parts like hands. In Elsewhere, Yusk Imai delves into the places we go when we are distracted, the corners our mind wanders off when we are not focused. Why do we do that? Where do we go? With a strong sense of isolation, estrangement, desperation, the artist subtly references death, the mortal drama once again, but also sexuality, fragmentation and transformation of all kinds. For him, these three elements represent pillars in our existence and we need to explore them in order to reach higher self-awareness and perception.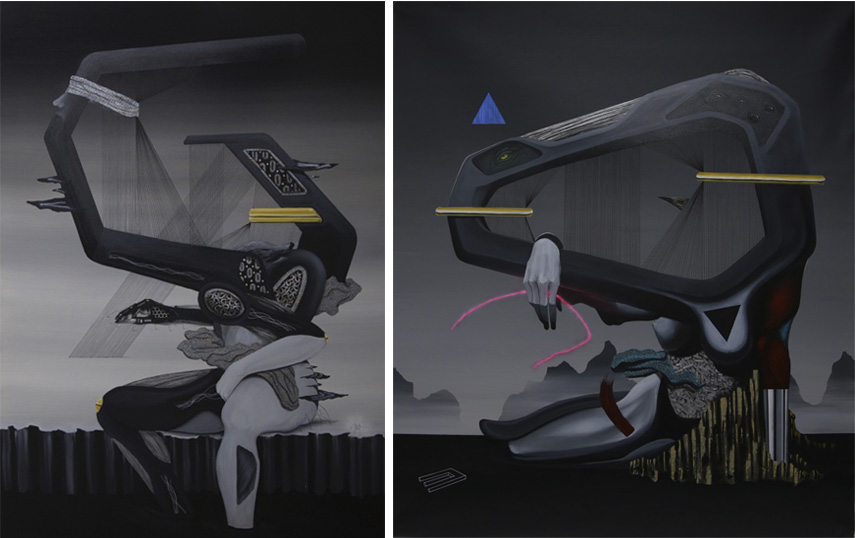 Yusk Imai at Backwoods Gallery
The Mortal Drama, an exhibition of works by Yusk Imai, is a story exploring the notions of existence, through twelve paintings on canvas that are bound to make you reflect on your own life while taken over by their sublime visual impact. The show will be on view at Backwoods Gallery in Collingwood, Victoria, Australia, from July 15th through 26th, 2016. Private previews can be booked from July 6th and the show catalog is available upon request.
Featured images in slider: Yusk Imai - What about the shy, detail; Yusk Imai - Stage fright, detail. All images courtesy Backwoods Gallery.