After celebrating the 20th anniversary of the Montana Colors with the support of the names such as Dems333, Os Gemeos and Mookie, Montana Gallery is serving us with something new for the winter holidays. The prominent urban art venue is host to the new body of work made by none other than the multifaceted artist known as Zeta. For some time, this painter was inactive and after ten years of being absent from the world of urban art, he decided to come back. With his freshly made colorful collection of paintings encapsulated in the exhibition entitled Mug Shots, Zeta reminds us that there is creative energy left in him that he is more than ready to exploit. The opening of the Mug Shots was a successful one, many invaded the Montana space to see the newest work of Zeta.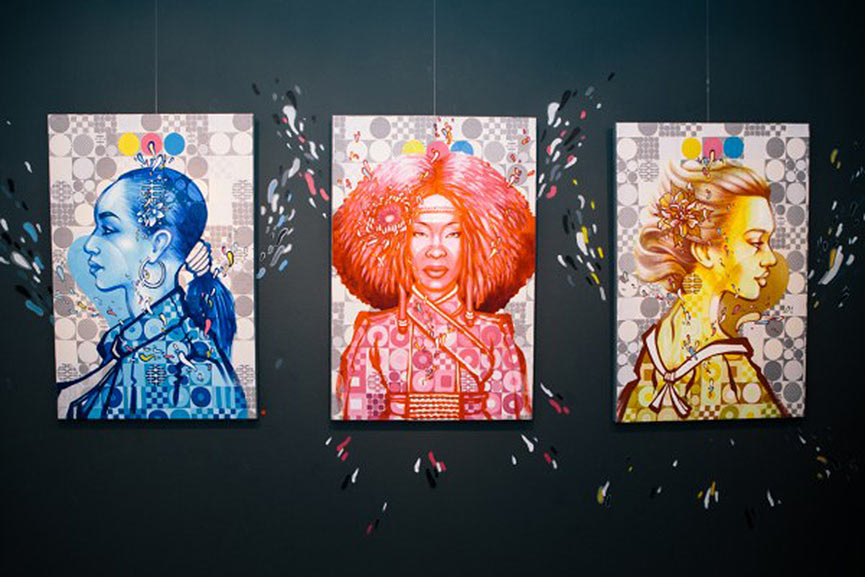 About Zeta
Zeta was born in 1970 in small town of Zamora. Being one of the iconic figures of the urban culture in Spain, Zeta is known for many things. His career began in the mid 80's as one of the hip-hop pioneers of his native country. As time went by, it became clear that Zeta's career will take on many directions. Due to his curious nature, he got involved in several endeavors over the time and all of them resulted in fruitful outcome. Besides writing graffiti, Zeta is now a quite successful music producer, a DJ and author firmly engaged in illustrations.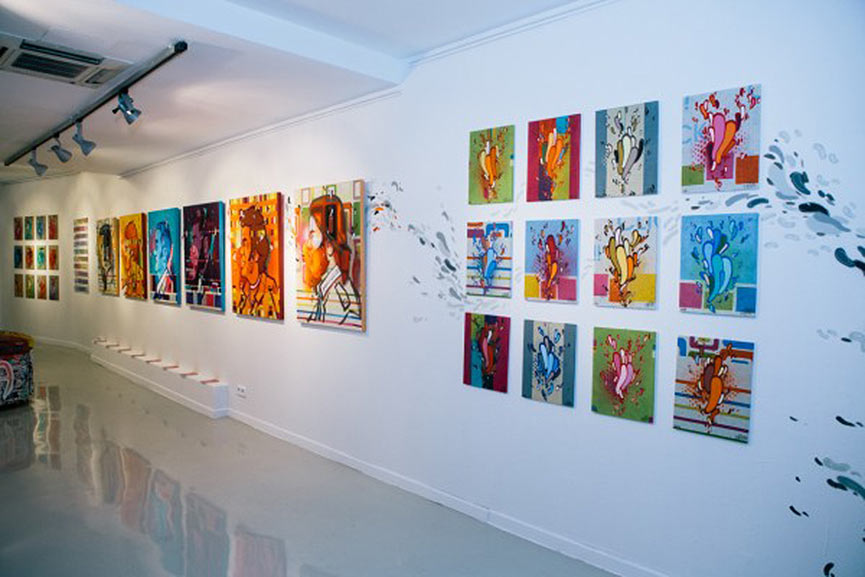 Mug Shots
For this new body of work Zeta found inspiration in the most unusual place. The main structure for this work is based on American police records from the 1920's. This idea evolved into an anatomical study of attributes and characteristics the artist portrayed in recent years in his travels around the world. As he captured different physiognomies and expressions of various cultures and races, the silhouette of the mug shots started to form in Zeta's mind. One of the general mantras that served as the inspiration for this exhibition states that we are all directors of our own future. When asked about his thrives and inspirations the artist states: "I am not particularly interested in beauty itself, but rather the character that makes the personality of the individual."
The Mug Shots exhibition was opened on the 12th of December at the Montana Gallery and will be on view until January 30th.
Stay with us as we bring you more and more of interesting exhibitions in the 2015 and sign up for My Widewalls!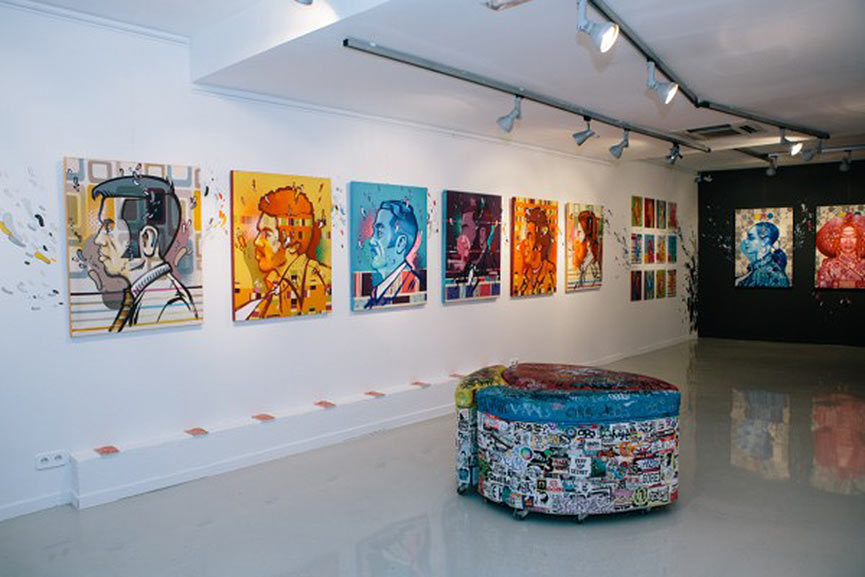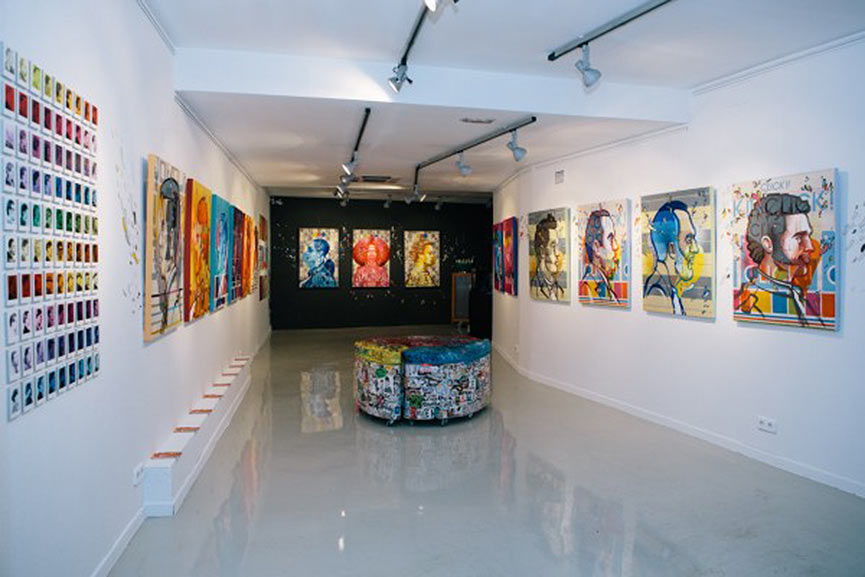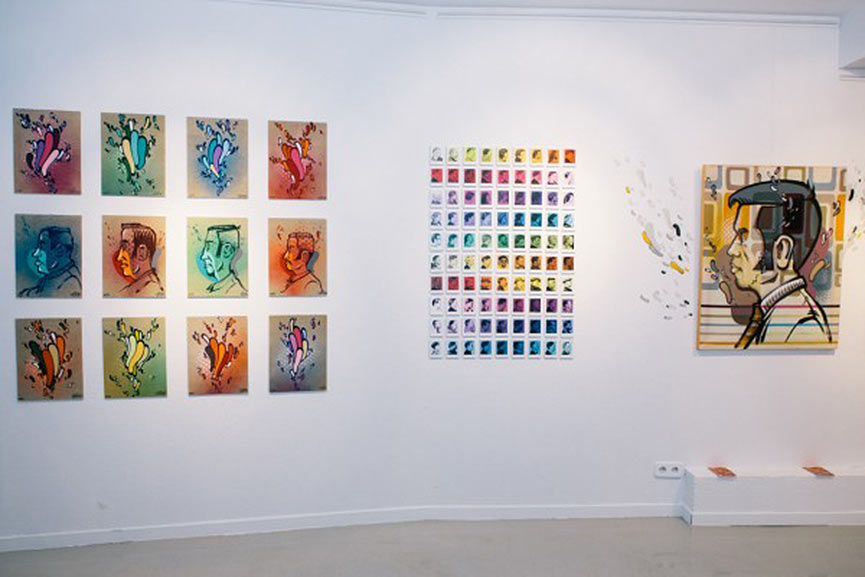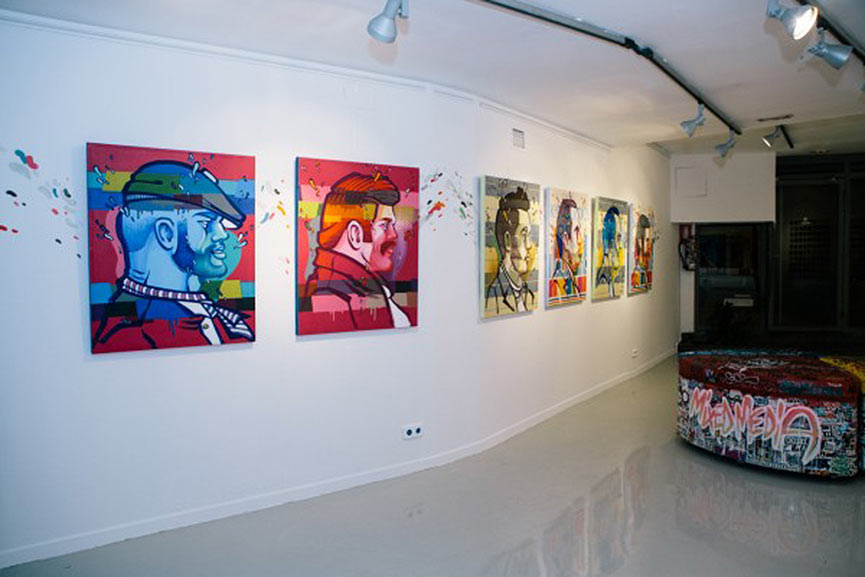 Note: All the images are courtesy of the Montana Gallery.