The famous tattoo and graffiti artists Trigz (Michael Christopher Pebley) was shot dead in in North Hollywood 12 days ago. Witnesses said that Trigger aka Trigz was involved in an argument with another man inside the Black Derby Smoke Shop.
Gunshots
The dispute escalated into a physical fight that eventually ended in four gunshots being fires in front of the shop. The attack happened at 5:50 pm. Trigz was gunned down, lying on the ground, when police officers arrived at the crime scene. Trigz killer fled the scene in a white Honda Accord. Law Enforcement was asking people for any information that could lead to the apprehension of the suspect (still no news).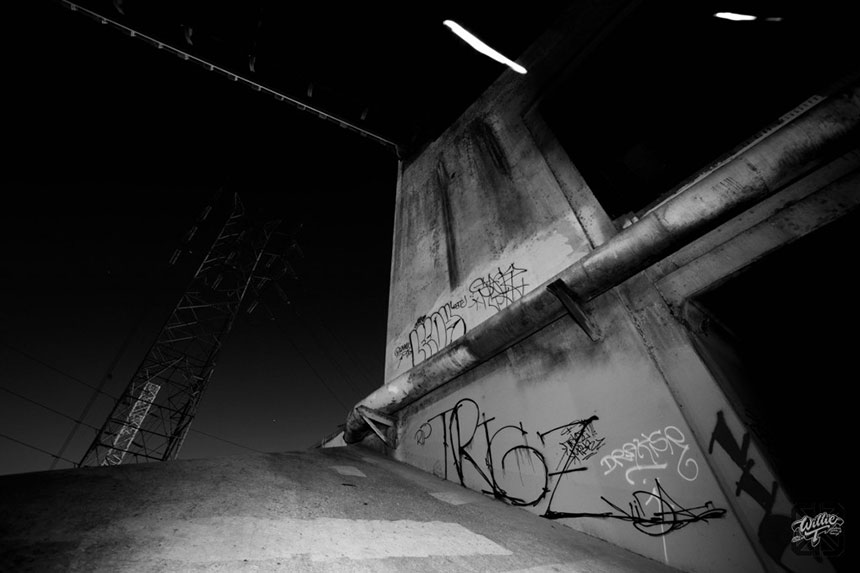 Fundraiser
Besides his primary work as a tattoo artist Trigz was also a model, actor, street artist and member of TheSeventhLetter crew. Trigz leaves behind five children. One of his sons has teamed up with his former graffiti crew to raise money for the funeral expenses. Via Go Fund Me people were able to donate money. The acclaimed goal of $5.000 has already been reached. The fundraising campaign raised $6.000.
R.I.P. Trigz and good luck to his family.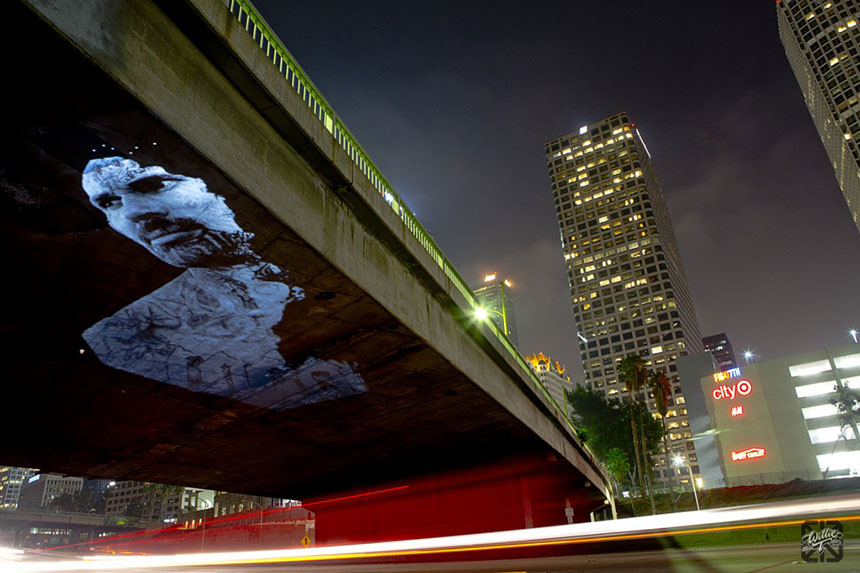 Trigz
Trigz was born in Tijunga in LA. As a member of the MSK graffiti crew he rose to fame for his pieces in the 1980's. He was arrested the first time during this time. From 2007 and 2011 he was incarcerated again for graffiti vandalism in twelve cases.  During this time he was already member of the TheSeventhLetter. His style was described as simple and naïve. After his release from Ironwood State Prison he worked at the Pacoima located tattoo studio Sin City – Tattoo & Body Piercing. Trigz was greatly appreciated especially in the hip-hop scene. His most prominent clients were Wiz Khalifa, Chris Brown and Travis Barker.

Photo and Video by Willie T