There is always more to being naked than just physical bareness. This extra level of potency is firmly connected to bias and highly subjective self-image. As we build our mental constructions, they can become our own springboards or prisons, depending on the point of view, or most likely, our ego. One or the other, both are useful grounds for making art. The Nakeds is a group exhibition at De La Warr Pavilion in East Sussex, the one that looks at drawings of the body exposed. In essence it's event which celebrates exploration of inner-self and how did artists perceived naked human body through time. Evoking stream of complex emotions, exhibition illustrates the gap between two or more meanings, between what body is and what it means to each individual.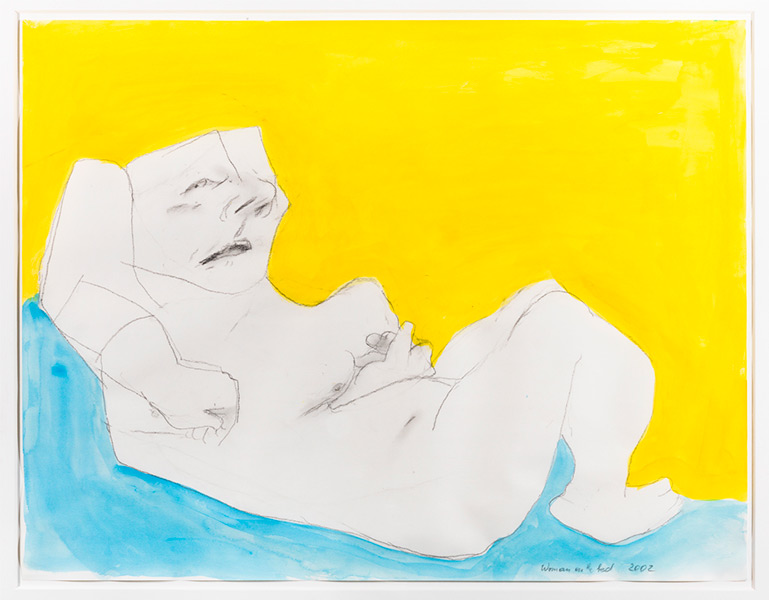 Where It All Began
The Nakeds include work of one of the late 19th Century artist from Austria, Egon Schiele. Egon's selected drawings of the single figure represents starting point for this exhibition. His work brought up lot turbulences in public as his was both attacked and praised. He still divides opinions today as the question remains: Where is the line between the "nude" and the "naked" and art and pornography? Answers emerge periodically, but, as we wrote, there are still some artists, on both sides, that exploit the topic of nudity, sex(uality) and pornography, thus furthering the discussion. Exhibition also considers work by artists from the post-war period to the present day.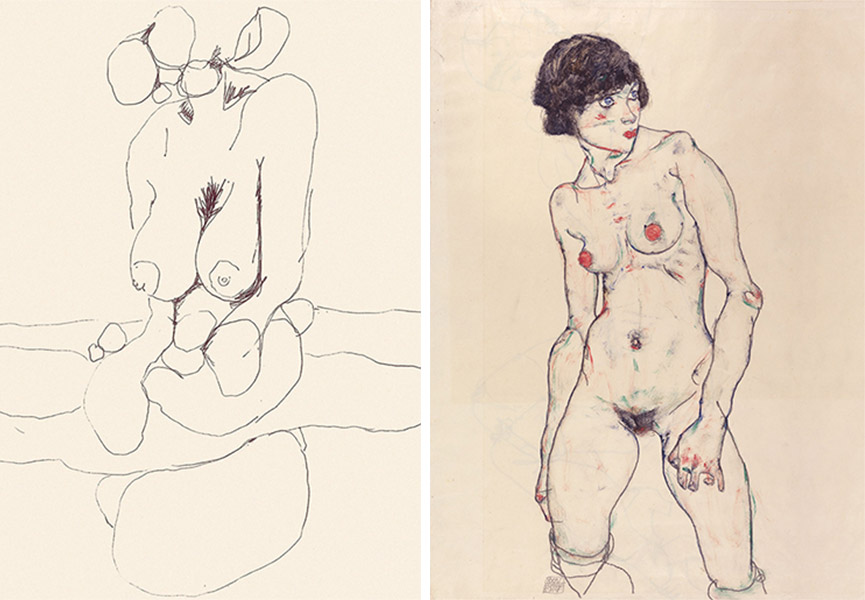 Roster of Artists
There is whole list of names participating in this exhibition and among them are: David Austen, Fiona Banner, Joseph Beuys, Louise Bourgeois, George Condo, Enrico David, Marlene Dumas, Tracey Emin, Stewart Helm, Chantal Joffe, Maria Lassnig, Paul McCarthy, Chris Ofili, Carol Rama, Egon Schiele, Georgina Starr, Alina Szapocznikow, Rosemarie Trockel and Nicola Tyson. It is for certain that such diverse range of artists will provide this exhibition with always needed bigger picture.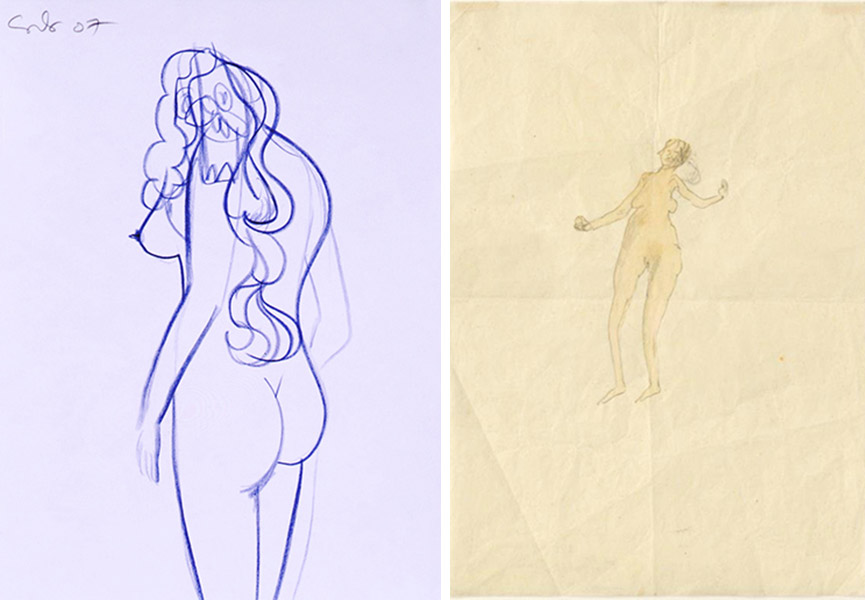 The Naked Ones
The practice of drawing a naked body, either from the self, life model, reproduction or imagination, has provided the artist with the freedom to explore the inner self. The drawings in this exhibition are not necessarily physically realistic yet the sense of mental and psychological anguish that they evoke is real enough. Some of the bodily distortions are at odds with the images of perfect bodies that abound in our physical and online environment. Drawings depict wide specter of human state - love, shame, solitude, sexual yearning, desires, fears and fantasies.
De La Warr Pavillion will host "The Nakeds", a touring exhibition from Drawing Room, London, curated by Drawing Room in collaboration with artist David Austen and art historian Gemma Blackshaw. Exhibition will run from 13 December 2014 until 8 February 2015.
If you enjoyed reading this post and want to find out more about drawing related art, sign up for My Widewalls today!