Artwork of cultural collagist Awol Erizku contains a wide range of platforms including photography, sculpture, installations and even films. His biggest inspiration, as he states, came from Bronx. His idea was to show the positive side of youngsters in this area unlike the stereotype perception that most of the people have of this community, presenting them in a harsh and delinquent way. To some this may seem as a regular and maybe boring view of regular people, but to Erizku, its beauty is exactly that: 'To me, they are beautiful but they aren't models. Finding a regular person and seeing the beauty in them and wanting to work with them and photograph them is a kind of discovery'. His photographs, as well as his other works are on display at Hasted Kraeutler since June 19 running through August 15, in an exhibition called 'The Only Way Is Up'. If you haven't checked it out yet, we suggest you do before its closing.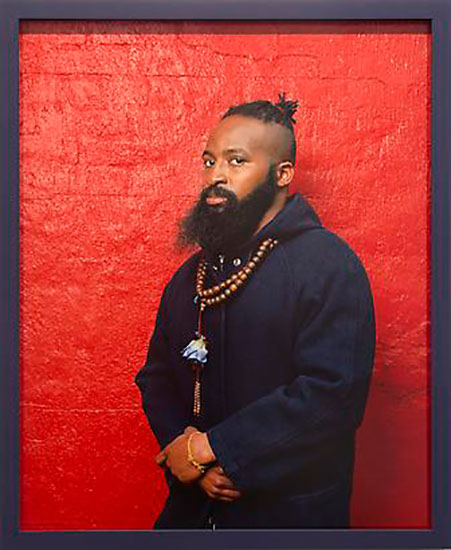 Traditional Meets Modern
Even though work of the 26-year-old artist has an obvious connection to African American traditional culture, he cleverly combines it with the current and modern themes that are close to his heart. Paramount among his interests is the re-contextualization and re-purposing of ready-made objects - especially those vested with powerful associations or connotations. In Awol's work there are undoubtedly many associations as well as inspirations with other artists, especially David Hammons and John Outterbridge. Also, Erizku's work often involves the subversion of expected relationships between text and image, inspired by an encounter with Ed Ruscha's OOF, 1962, painting at MoMA, described by Erizku as "Pop art at its finest."

'The Only Way Is Up'
If you thought that the title of the show is accidentally the same to a Quincy Jones record, you're wrong. This was one of the most listened to albums in his home when Erizku was a child, and its message of empowerment and uplift was something that stuck in the artist' mind ever since. Also, alluding to Donald Judd's sculpture from his series of 'Stacks', Erizku referenced the lyrics from a Jay-Z hit song 'Picasso Baby', which expresses the extravagance and luxury of life as a cultural superstar. In Judd's original, painted iron boxed are installed vertically on the wall, one beneath another, while Erizku replaced the boxes with basketball hoops, alluding to the childhood and public courts in his hood. These pieces are also on display at Hasted Krautler until August 15, 2014.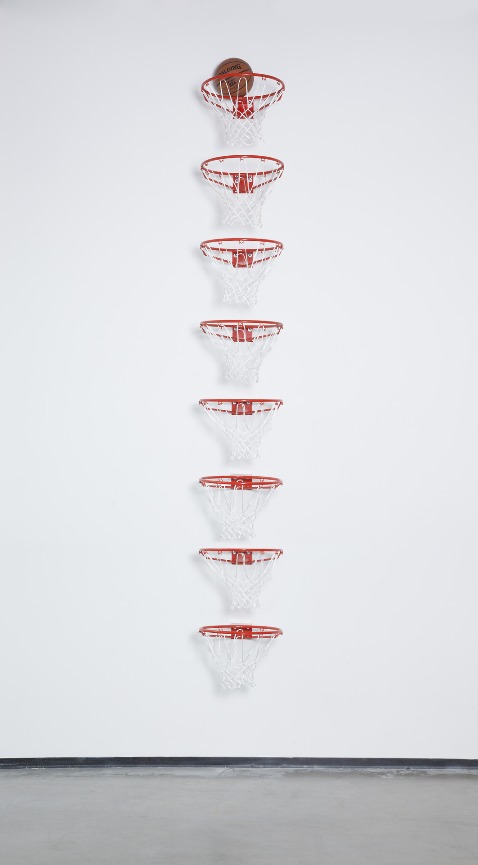 Artist
Awol Erizku received his B.A. From The Cooper Union in 2010, and completed his M.F.A from Yale in 2014. His exhibition debut in New York City was in the critically acclaimed exhibition, Art2, which placed his work alongside Duane Michals, Roe Ethridge, Richard Prince, and Roy Lichtenstein at The FLAG Art Foundation in 2011. He is part of renowned national collections, including the collections of Amy & John Phelan, The FLAG Art Foundation, The Mott-Warsh Collection, Jason Wright, Geer Mountain Holdings, and Nancy L. Lane.