Art on Paper is a new art fair from the producers of Miami Project that is launching in March, 2015 at Pier 36, located in the vibrant downtown waterfront area of Manhatten. The Art on Paper art fair aims to offer something a little bit different from other art fairs by focusing on the medium of paper as a conversational catalyst. The 55 galleries exhibiting at the art fair will only feature works by artists who use paper as a major element in their paintings, drawings, sculptures and photography and with the help of Art on Paper's Artistic Director Sasha Wolf, they plan to present an elegant and concise exhibition from dealers around the world of engaging paper based artworks. During the four day art fair there will be a number of projects and special installations along with innovative exhibitor presentations.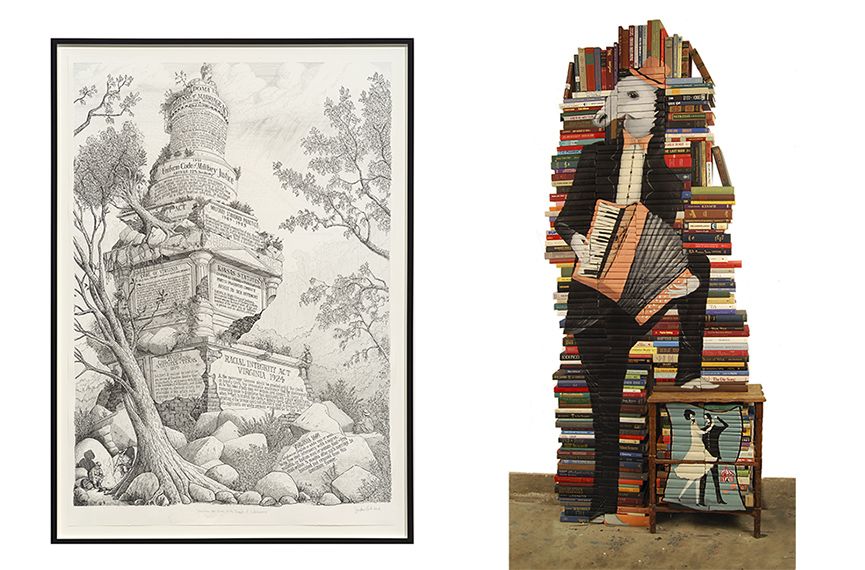 Art on Paper Highlights
The Art on Paper art fair will feature a number of highlights themed around artist installations and their innovative exhibitor presentations that are sure to cause interest among visitors. Greeting visitors to the paper themed art fair will be a towering rabbit shouting glory, created by the bestselling author Dave Eggers, the oversized rabbit, that is a reproduction of one of his drawings, will be waiting on the fair's front promenade. Within the art fair a number of monumental installations will occupy public areas such as the larger than life cardboard sculptures of Wayne White presented by Joshua Liner Gallery while JHB Gallery will have the huge suspended paper cloudscape created by Mia Pearlman, entitled Maelstrom (2008), floating over the public. William Beckman will have a 10-foot-long charcoal drawing from his Bull Series presented by Forum Gallery.
A number of innovative exhibitor presentations will also be available to view at the Art on Paper art fair including an installation of Rose Eken presented by The Hole, a series of large scale drawings by Sandow Birk presented by Catharine Clark Gallery while Richard Levy Gallery will be showing a series of eight hand painted photographs from John Baldessari entitled National City. Steven Harvey Fine Art Projects will present a mix of modern masters and contemporary with artists including Diebenkorn, Arshile Gorky and Ann Gale work on paper.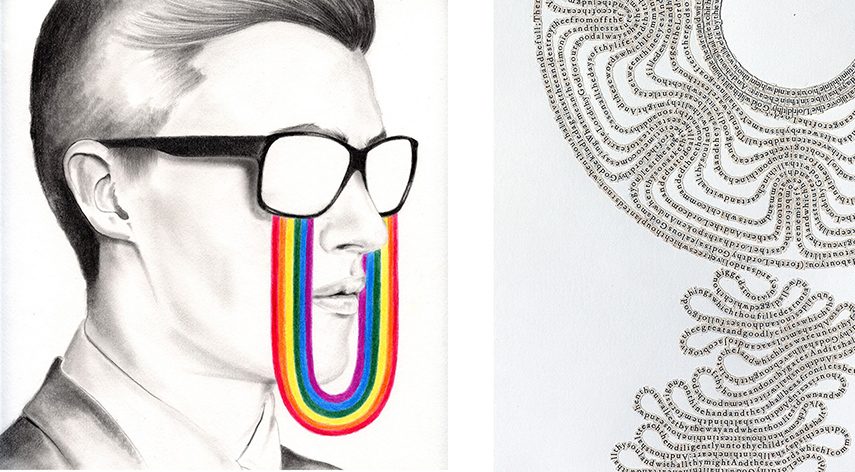 Widewalls Highlights
A number of galleries and artists will be represented at the Art on Paper art fair this year that will appeal to the readers of Widewalls. Of particular interest will be an exhibition of works by Swoon and Retna with the New Image Art Gallery from Los Angeles, who are also representing the wonderful art of Cleon Peterson and BÄST. German street artist 1010, master of optical illusions, will be represented at the art fair by Hashimoto Contemporary with whom he just had his solo Limbus exhibition. Esteemed American photographer William Eggleston, who was instrumental in making colour photography acceptable, can be viewed at the David Lusk Gallery booth and the respected Joshua Liner Gallery will be present representing Alfred Steiner and Wayne White. For those that like abstract art, Birnham Wood Galleries will have paintings by Sam Francis while Gallery Molly Krom will have beautiful works from Romanian born artist Sanda IIiescu.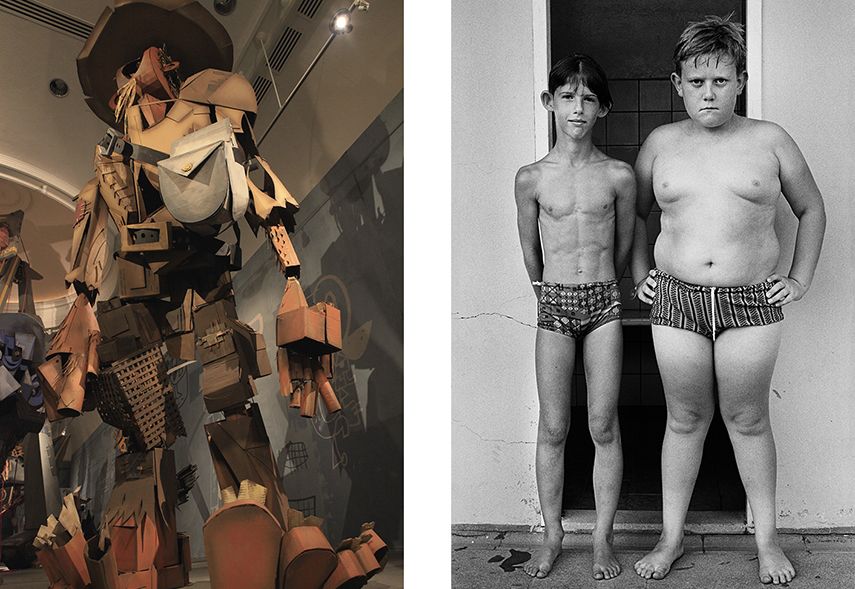 Special Projects at Art on Paper
In addition to the paper themed project installations featured in the Art on Paper highlights their will also be another installation, presented by Freight + Volume, entitled Dogfight by Michael Scoggins that recreates an aerial paper plane battle using paper from notebooks. Dogfight was created to bring a sense of nostalgia and simpler times while also raising questions about modern day warfare and drones. On Saturday, March 7th at 4:30pm Garvey|Simon will present a Metalpoint demonstration by Susan Schwalb, an American born artist who has revived the ancient technique of silverpoint drawing. The innovative artist uses the technique to create abstract works on paper that is often torn and burned to produce subtle shifts of colour and tone. Head to the Mezzanine to catch what will be a fascinating demonstration by Susan Schwalb.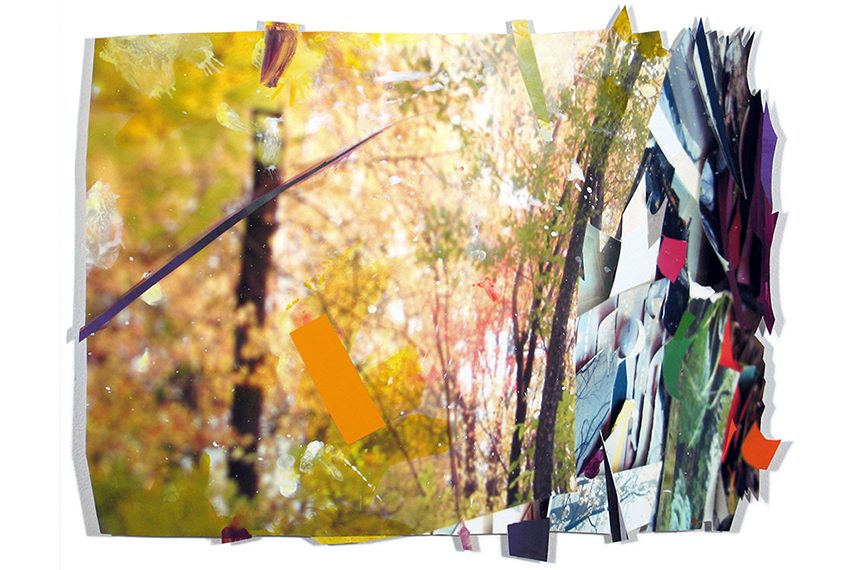 Art on Paper General Information
The new paper themed art fair, Art on Paper will take place at Pier 36, New York City between the 5th and 8th March, 2015. Opening hours to the public: Friday, March 6th 11:00am to 7:00pm / Saturday, March 7th 11:00am to 7:00pm / Sunday, March 8th 11:00am to 6.00pm. Ticket Prices: 1 Day - $25, Fair Pass for all days including opening party - $50. See the Art on Paper website for details of the Preview VIP Pass and further details about the art fair.
To see a table of galleries which will be at Art on Paper, be sure to check out Page 2 of the article.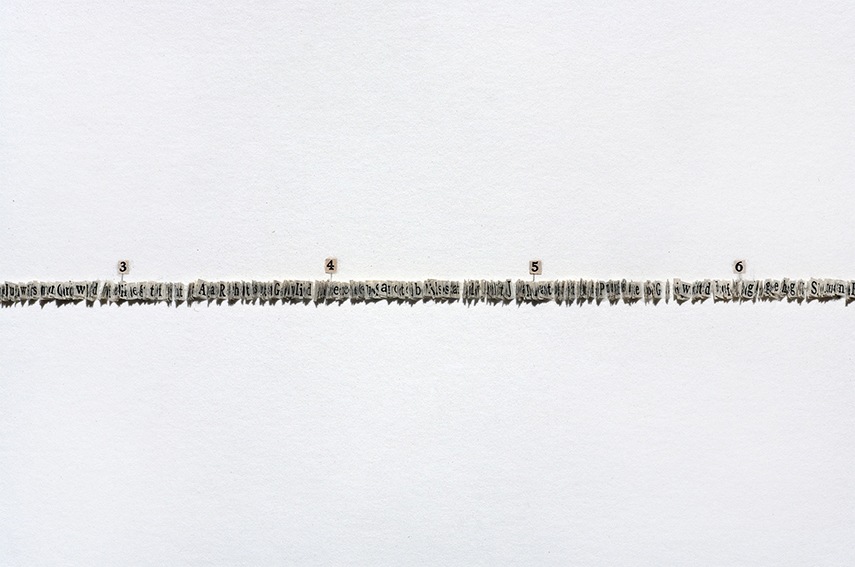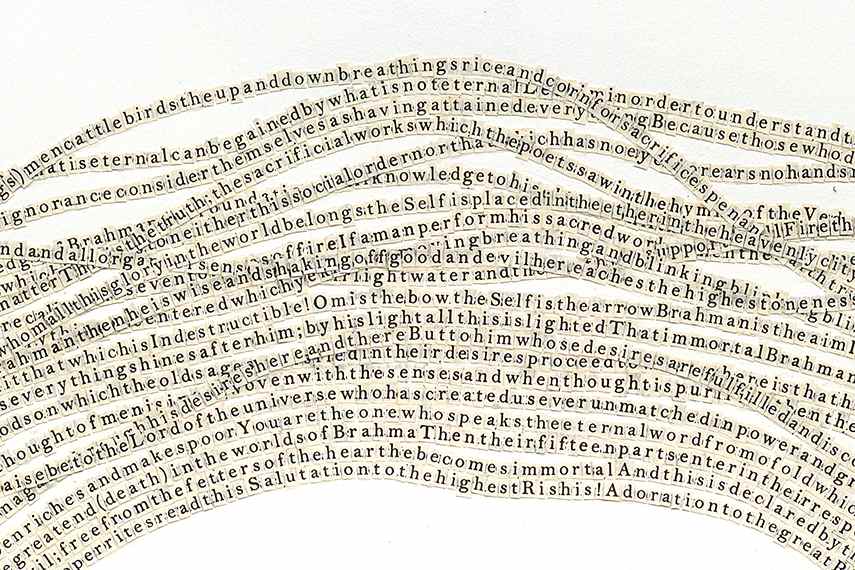 Art on Paper 2015: Exhibitors and Floor Plan
Find below a table containing a list of all the galleries at Art on Paper 2015 along with the floor plan of the art fair.
For all the latest art fair news sign up for My Widewalls today!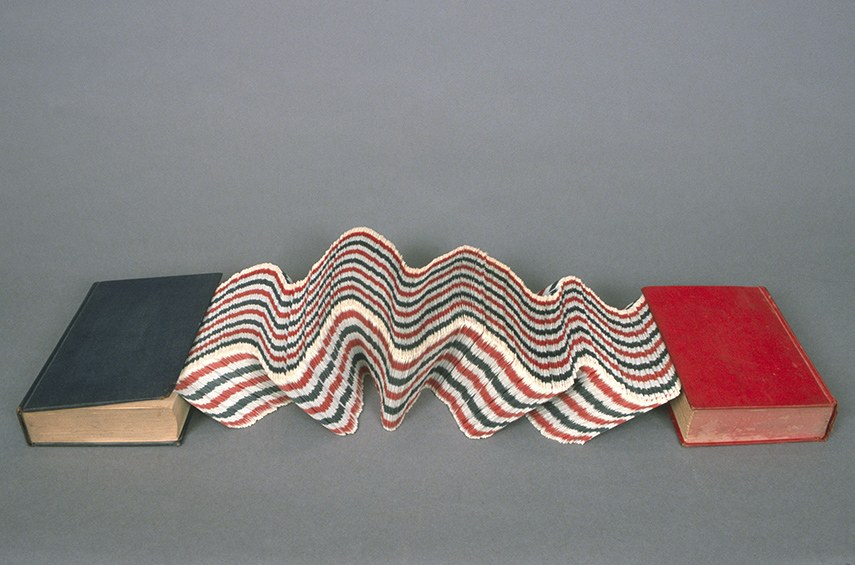 All images courtesy of Art on Paper and as credited.