In our contemporary society, we are faced with an overwhelming flood of content and an endless amount of things to consume. With images and technological media pervading every minute of our lives, what now passes for reality becomes almost indistinguishable from its representation.
Yet, this present bedazzlement with pixels was already anticipated around forty years ago by the loosely affiliated group of artists described as the Pictures Generation.
Emerging in New York in the mid-1970s and early 80s, these young artists came of age during a decade marked by the political and social unrest and its artistic upheaval. At the same time, they were exposed to a particular consumerist lifestyle that was already deeply interwoven in a contemporary American society and the rise of mass media.
The first generation of artists who grew up with television, they were provided with a unique set of formative experiences through this newly immersive visual culture.
Less an organized movement than a heterogeneous expression of a zeitgeist, Pictures Generation was connected by an interest in examining the strategies and codes of representation, but also the notions of power and identity in a media-saturated, politically uncertain age.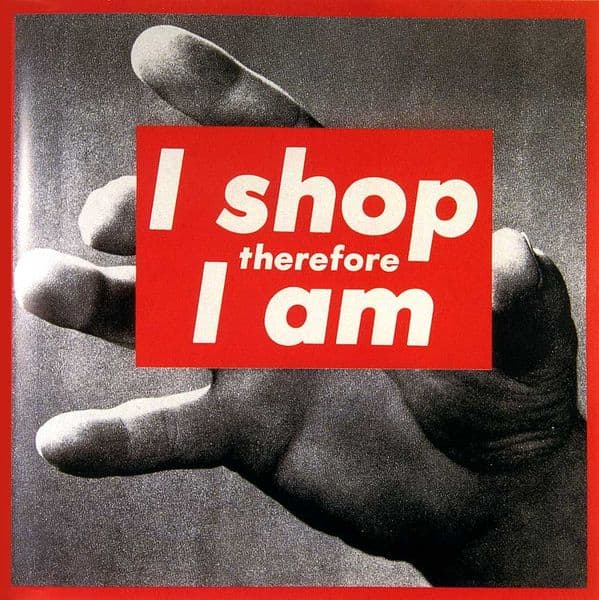 The Pictures Exhibition
The term "Pictures Generation" was drawn from the seminal 1977 exhibition Pictures that represented the first look at important new developments in art.
Curated by Douglas Crimp, the show was organized in Artists Space, a small alternative gallery in Tribeca with a radical reputation, gathering five emerging artists - Troy Brauntuch, Jack Goldstein, Sherrie Levine, Robert Longo and Philip Smith.
Each working in different media, these artists shared similar concerns with the function of the image. Moving away from the analytical, dematerialized forms of Minimalism and Conceptualism, these artists reprioritized the power of image-making, generating pictures/situations that were clearly unique in their motivation.
In the accompanying exhibition text, Crimp recognized the influence of photo-conceptualists such as John Baldessari, suggesting that these younger artists were taking peripheral aspects of that practice and bringing them to the fore to create a new kind of representation that resonated with the media-obsessed age that privileged the processes of quotation, excerption, framing and staging.
Appropriating images from mass-media that increasingly became the signifiers of reality, they grappled with the idea of re-presentation, not representation.
The term "Pictures" further affirmed its place in the annals of history with Crimp's essay by the same name that was published in October two years later. Here, he extended the impact of these practices, replacing the example of Smith's work with Cindy Sherman's Untitled Film Stills from 1977-80.
With more similar exhibitions ensuing across the USA and Europe, the list of artists and approaches associated with the image-based art of the 1980s was further expanded.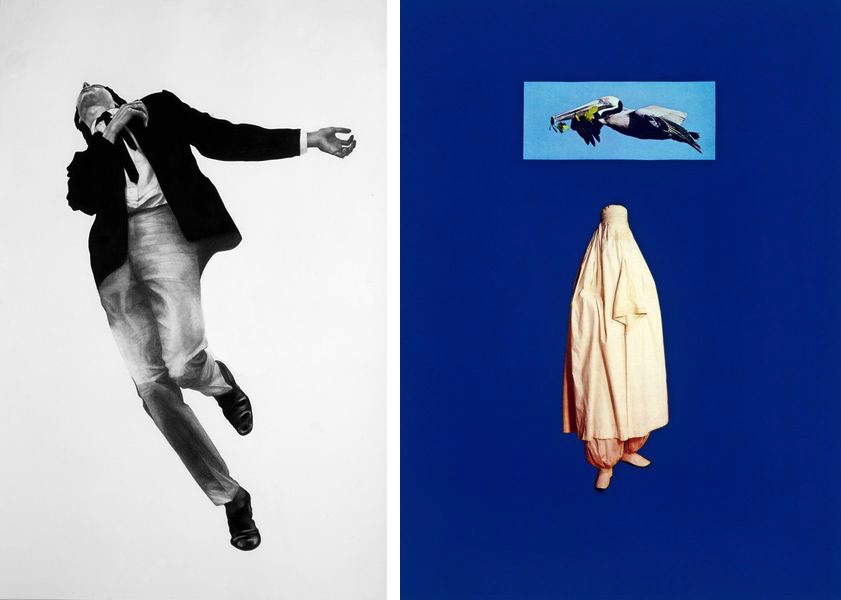 Appropriation and Authorship
Growing up with Hollywood movies, low-def network television, advertisements and ad-heavy pictorial magazines that trafficked heavily in prescriptions for living, the Pictures artists have developed an ambivalent relationship with such material.
While they were foremost consumers, they have also adopted a critical attitude towards the very same mechanisms of seduction and desire that played upon them. Using the strategy of appropriation, these artists questioned traditional notions of authorship and originality under the influence of Postmodernism and the work of philosophers such as Roland Barthes.
In his 1967 manifesto The Death of the Author, Barthes claims that each text or image, rather than having a fixed meaning, contains multiple layers and references. Being "a tissue of quotations" drawn from "innumerable centers of culture", the essential meaning of a work depends fully on the impressions of the reader. He famously concluded that "the birth of the reader must be at the cost of the death of the author".
Freed from the burden and expectations of complete originality, artists started interpreting, reconfiguring, and repositioning already extant works and ideas to create other meanings.
As photographs were already copies of what they picture, photography became an important medium for experimentation. Later on, their practice proliferated across art forms, including film, video, and performance.
Even though not everyone made photographic works, all were engaged in photo-derived imagery. Appropriating and representing images from high and popular culture and mass media, these artists aimed to point at things that already existed in the world, at the same time making what they implicitly signified apparent. In this way, they questioned and criticized the inherent power structures in mass-circulated imagery.
Engaging with the question of originality, at the same time examining how images are culturally constructed and the effects of their dissemination in a media-saturated age, Sherrie Levine rephotographed Walker Evans' a 1936 photograph Alabama Tenant Farmer Wife from a catalog reproduction. Titled After Walker Evans, her piece is an intervention in the rigid construction of the photography canon and a critique of the commodification of art, at the same time leveling a feminist critique against the ingrained patriarchy of art history and society at large.
Similarly, Richard Prince rephotographed the Marlboro cigarette ad, cropping out the type and leaving only the iconic cowboy and his surroundings. Identifying a rich symbol in American culture that embodied adventure, self-reliance, and rugged individuality, he has created an image that stands on its own as a relic of an imagined, individualistic culture.
By putting these images in new contexts, the Pictures artists greatly relied on the viewer to produce their own meaning, further eroding the conventional significance of the artist as creator. Laying aggressively directive slogans over photographs sourced from magazines, Barbara Kruger often addressed the viewer directly, challenging them to critically assess their influenced, consumerist lives.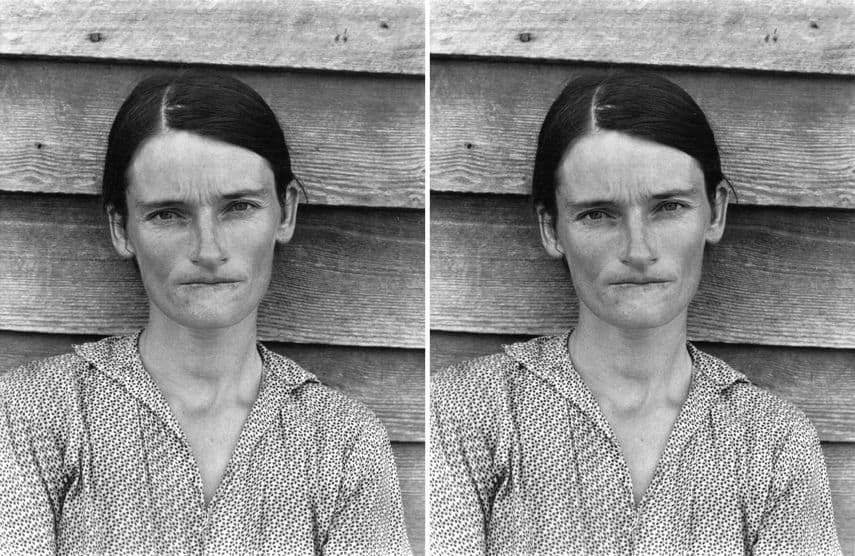 Identity as a Construct
Influenced by French postmodernist writers such as Michael Foucault and Roland Barthes, the questions around the presentation of the "I" and the construction of the self, became a dominant topic for the artists.
The central idea was that identity was fluid and under constant construction, dependent on the subject's understanding of the place it holds and the different roles that need to be acted out. In this way, identity was constantly manufactured and learned through highly refined social constructions of gender, race, sexuality, and citizenship, achieving their effect through the myriad expressions of the mass media.
Through their practice, Pictures artists started questioning and rejecting dominant roles that certain groups were placed in.
Displaying concerns with gender disparity, many Pictures artists objected to the patriarchal narratives of popular culture and art history. In works by Barbara Kruger and Cindy Sherman, for example, deconstructed and appropriated images displayed the disparity between individual agency and expectations that stemmed from the social construction of femininity.
Playing around the female identity, Sherman presented a unique brand of self-portraiture with the Untitled Film Stills series where she reenacted female clichés of the 20th-century pop culture. Often examining women's roles in history and society, her photographs portray a wide range of common female social personas. Leaving the viewer space to interpret the narrative and the message, she explores sexual desire and domination, as well as the creation of self-identity as a mass deception.
Similarly, the work of Sarah Charlesworth raises important questions about cultural and sexual stereotypes, personal symbolism and the role of pleasure and beauty, in both art and life. As she has explained, her work evolved as she began to notice how "values were being constructed in mass culture that informed the way we think about the world, our possibilities as human beings, how it is to be a woman, how it is to be a man, how it is to be American or a white person or whatever".
Another recurring theme in the work of some Picture Generation artists was inherent racism in popular culture and art institutions. Employing photography and text, artists Lorna Simpson and Carrie Mae Weems explored blackness and femininity.
By appropriating and re-presenting nineteenth-century daguerreotypes that objectify South Carolina slaves, they acknowledged the history of oppression and gave these images a new voice of their own.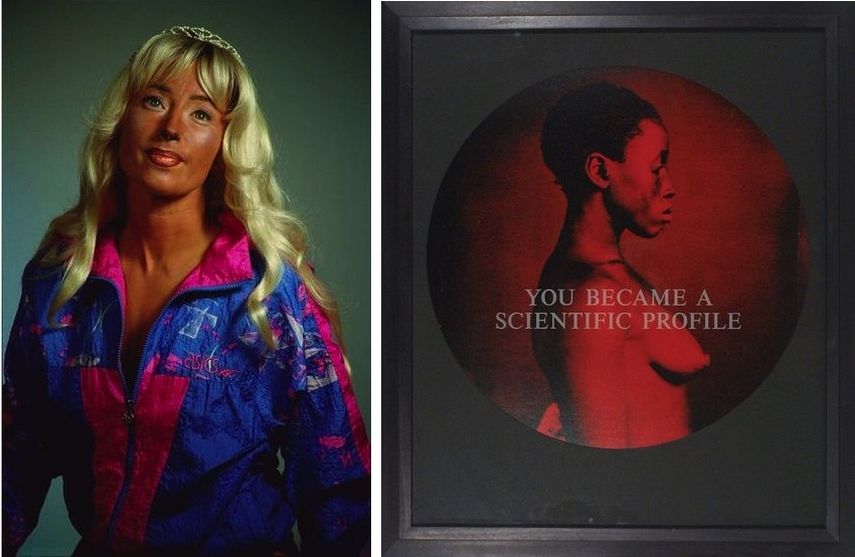 The Legacy of the Pictures Generation
Exploring and questioning contemporary life through visual imagery, the approach of Pictures Generation artists is particularly relevant in understanding our current image-oriented culture and decoding the roles that images play as forms of representation, as icons, and as symbols.
They explored how images are culturally constructed and the effects of their dissemination in this particular age, introducing questions about what exactly one is looking at.
Acknowledging their continuing influence on contemporary art, MoMA brought many of these artists together in a 2009 exhibition titled Pictures Generation, 1974-1984. Using Crimp's expression to define a zeitgeist, the show suggested that our understanding of the term is developing new meanings over time.
Encompassing 30 artists in all, including Barbara Bloom, David Salle, Dara Birnbaum, Sarah Charlesworth, Louise Lawler, Cindy Sherman, Laurie Simmons and Richard Prince, the show examined the who's who of the Pictures lineage, their influences and the impact of their legacy.
While some of the artists that carry this label, such as Kruger, Prince or Sherman, have achieved canonical status in the art world since, others like Walter Robinson and Troy Brauntuch are only starting to get long-overdue recognition.
The emotional resonance of the work of the Pictures Generation has accrued over time, strengthened by its curious suitability to the present. Their work continues to inspire contemporary artists and viewers who are surrounded by an increasingly image-saturated culture.
The questions they addressed seem even more relevant today than they were then.
 Editors' Tip: The Pictures Generation, 1974-1984 (Metropolitan Museum of Art) by Douglas Eklund
This handsome book is the first comprehensive examination of the Pictures Generation, a loosely knit group of artists working in New York from the mid-1970s to the mid-1980s. The overarching subject of the work of these artists was imagery itself―how pictures not only depict but also shape how we perceive the world and ourselves. The collective achievement of this group is an extremely important chapter in the history of contemporary art. While the careers of these artists associated with the movement are typically considered in isolation, this catalog traces their complex interrelationships and mutual development―beginning with the emergence of a group sensibility characterized by techniques of distancing and theatricality and ending with a resurgence of painting by mostly male artists.
Featured images: Cindy Sherman - Untitled Film Still #53, 1980, reprinted 1998; Richard Prince - Untitled (four single men with interchangeable backgrounds looking to the right), 1977, via metmuseum.org; Untitled (Cowboy), 1989, via metmuseum.org;  Left: David Salle - Good Bye D., 1982, via davidsalle.com / Right: Sarah Charlesworth - Unidentified Man, Ontani Hotel, Los Angeles, 1980:2012; Dara Birnbaum - Technology Transformation:Wonder Woman (video still), 1978. All images used for illustrative purposes only.