The longest-running primetime scripted show in television history, The Simpsons exploded into a cultural phenomenon in 1990, remaining one of the groundbreaking and recognizable icons of popular culture.
This summer, Upfest, Europe's largest street art festival, will join the celebrations of the 10th anniversary of this iconic show. Returning to Bristol this July, the festival will feature interpretations of the animated megastar family by two renowned street artists and one artist collective.

An Immersive Weekend in Bristol
Europe's largest, free, street & graffiti festival, Upfest attract over 400 artists painting 50 venues throughout Bedminster & Southville, Bristol. For their important milestone, the festival has received an incredible 1,100 applications from artists from 84 different countries ranging from Denmark to South Africa, Malta, Argentina and even Nepal.
Representing every corner of the street art scene, this year's artists coming from 70 countries and across the UK, will paint live on 60,000sqft of surface in front of 50,000 visitors. This incredible array of art will be complemented by an affordable artwork sale, music stages and art workshops.
This certainly promises to be one visually spectacular weekend.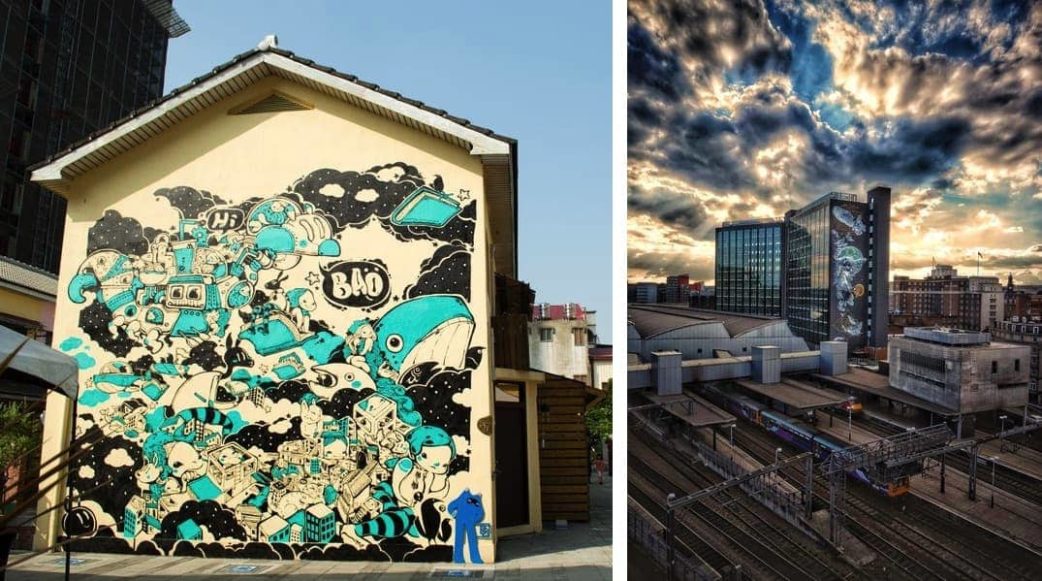 Upfest x The Simpsons
Celebrating the longest-running primetime scripted show in television history that is The Simpsons, the festival will welcome renowned international street artists to interpret their likeness - Bao, Soker and the Nomad Clan. These creatives have been selected by the series creator Matt Groening for their unique visual styles.
Born and based in Hong Kong, Bao is celebrated for her freestyle work with vibrant murals and illustrations. Characterized by her distinctive style, her black and white murals are a striking graphic mix of human bodies, animals, flowers and patterns, occasionally complemented by one color.
A wildstyle writer, Soker is one of Bristol's finest talents and has been putting his mark on the city since the late 80's. His colorful pieces expand the concept of traditional graffiti writing.
The collective of Cbloxx and AYLO, Nomad CLan is one of the most sought-after duos in the international global street art scene. The fusion of their work delivers an unmistakable style, with each mural having a strong significance to the environment it sits in.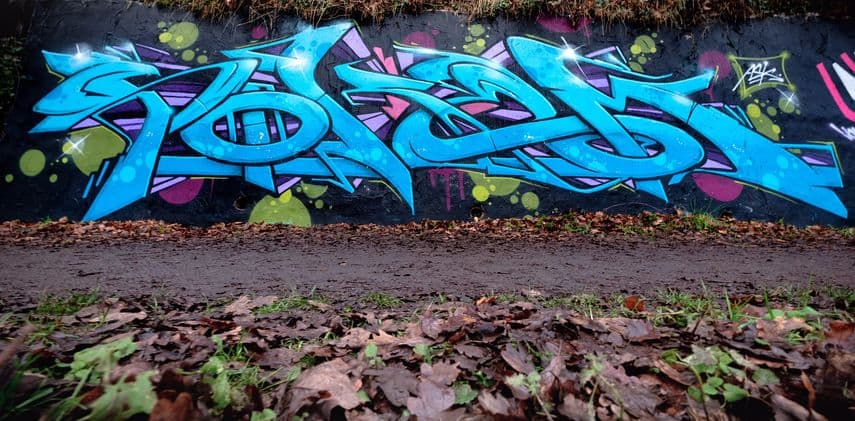 Upfest 2018
Commenting on the collaboration, Upfest founder Steve Hayles said:
We're incredibly pumped to be celebrating the iconic characters of The Simpsons - it's a show truly loved by people of all ages. 2018 marks a significant milestone for us. Being our 10th Anniversary we wanted to go big and given the global phenomenon surrounding The Simpsons makes this the perfect collaboration.
Upfest will take place in Bristol from July 28th until July 30th, 2018.
Featured image: The Simpsons x Upfest. All images courtesy of Upfest.