Le Paris Urbain Gallery, a contemporary urban art space, launched on January 21 their new group show presenting a selection of Street artists exploring the world of wild animals. Under the art direction of Amine Bouziane and Stefano Incollingo, this exhibition titled Bestiaries brings together eleven Paris-based street artists: C215, Stew, Levalet, Stix, Sack, LapinThur, Théo Lopez Artist, Olivia De Bona, Moyoshi, Suriani, Doudou Style.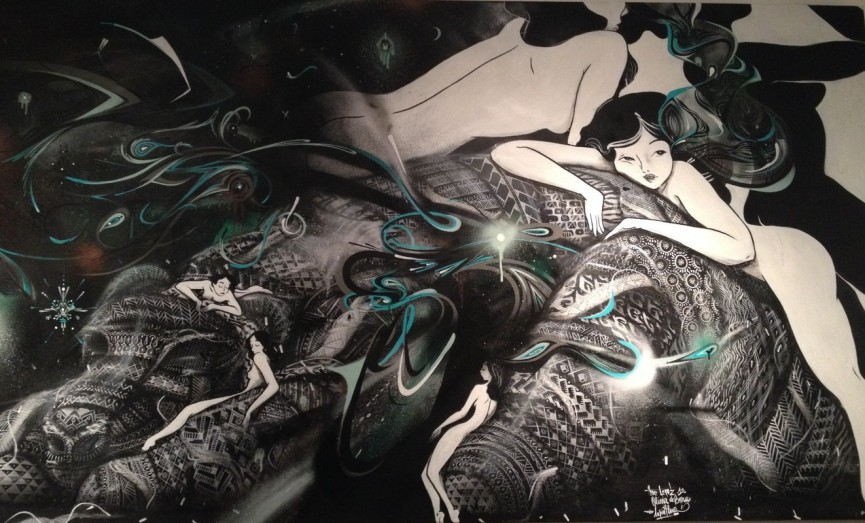 What is a Bestiary?
As old as humanity itself, the bestiary is a recurring theme in painting. The way we look at the animal world and the significance we give it, changes through different periods and contexts. Originating in the Ancient world, bestiaries were made popular in the Middle Ages in illustrated manuscripts that described various animals, birds and even rocks. These animals both real and imaginary, always carried a rich variety of symbolic associations and served as representation for religious allegories and moral instruction. Although today the representations of the world of wild animals don't serve any religious purpose, the animal remains a powerful subject in the art world. Their struggles, vitality, and beauty inspire many artists who see in them a part of humanity even more expressive, direct, and uncontrollable.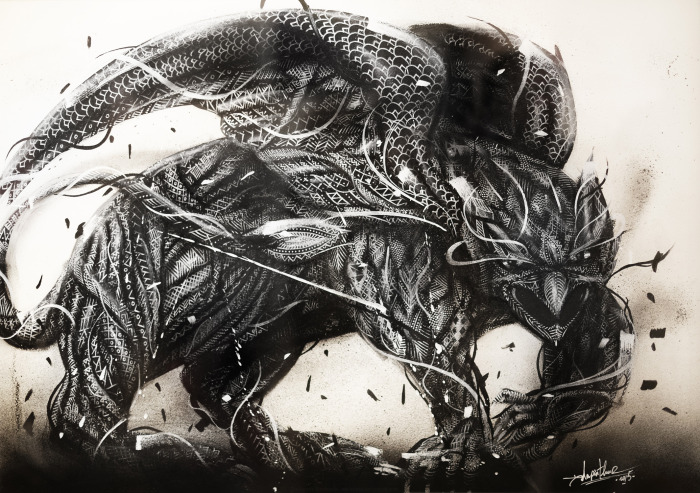 Contemporary Bestiary – The Animal in the Contemporary Urban Art
Each of the artists represented approaches the subject according to his imagination, sensitivity, and interests, which makes the exhibition so rich and varied. The Paris-based street artist Christian Guémy, aka C215, chooses to focus on creatures that society prefers not to see: urban animals such as street cats and pigeons become visible with rich and vibrant colours. The universe of Strew is sensitive and delicate. The suppleness of a bird's flight and the fluid movements of fishes attracts him particularly. On the other side, Olivia de Bona, Theo Lopez and LapinThur, under the group name Le Terrier, create a fantastic imaginary world resembling the one that we heard about in fairytales. An amazing cabinet of curiosities inhabited by hybrid monsters, surreal animals and humans that are even more impressive as they use a very sophisticated technique mixing acrylic painting, bombs and drawing. For Sao Paolo born artist Suriani, the hybrid characters are a metaphor for the inhabitants of the city. This hybridization processes consists in mixing human bodies with animal heads such as Brazilian birds, French cats and dogs, Turkish wolves, British foxes and Bolivian lamas. As in fables, the featured animals with human qualities can sometimes hide political or social meanings and reveal some truth about the society of humans. The Sack's works, inspired by his oriental culture, humorously meditate on human nature, oriental religion, philosophy, and ideology.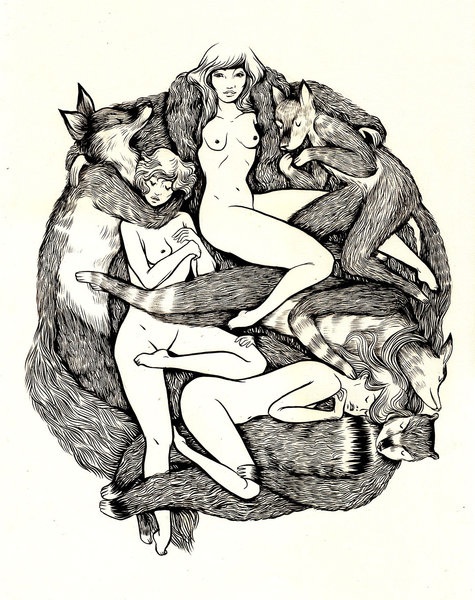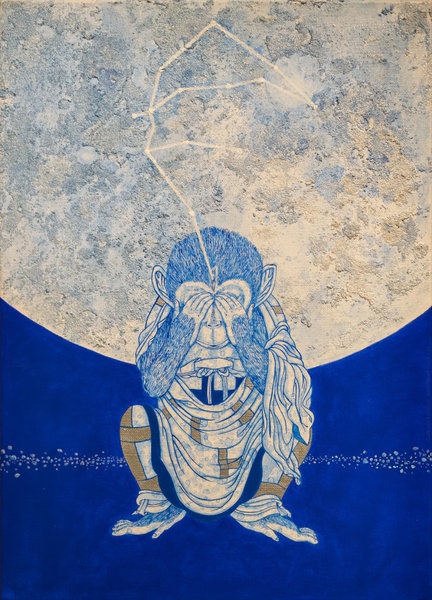 The Bestiaries on Show
From the extensively colourful and vibrant to the more dark and bizarre scene offering a panorama of supple females bodies fused with animals or hybrid monsters, the exhibition explores the complex relations and permeable borders between humans and animals, domination and fascination, the fantastic and the weird.
The Bestiaires exhibition opend on January 21 at Paris Urbain Gallery in Paris and runs through to Fabruary 14, 2015.
Another artist who endeavored in depicting a bestiary is Phlegm - let's remember his instalation at Howard Griffin Gallery last year!
Love urban art? Sign up for My Widewalls!