Donald Trump continues to provoke American citizens with his latest homophobic and racist statements and outraged artists are starting to respond. After Sabo's satirical street art intervention Dump Trump, Dump Trump in LA, Donald Trump's image is turned into a controversial butt plug by the Mexican artist Fernando Sosa. Sosa got particularly inspired for creating this peculiar toy after hearing Trump's recent comments on the Latino immigrant community. Just to remind you that Donald Trump recently insulted the people of Mexican background by calling them 'rapists' and accusing them of 'bringing drugs and crime to America'. In a country currently seriously troubled by the racial issues Trump's comments look like an invitation to these brave artists to react and respond.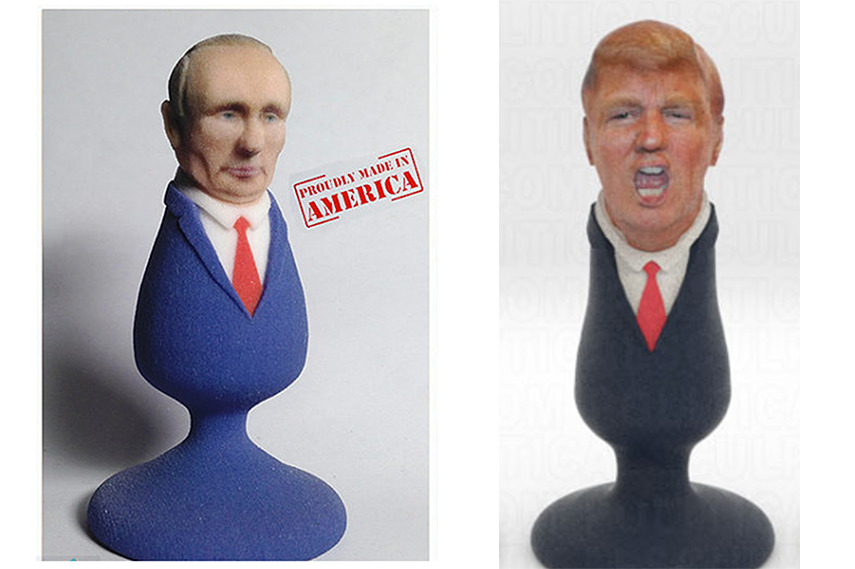 Fernando Sosa the Political Sculptor
Fernando Sosa is a Mexican 3D artist based in Miami who also goes by the name of Political Sculptor. His politically charged expressions come in the form of butt plugs in the shape of famous politicians and dictators and can be obtained on Etsy for a reasonable price. Trump isn't the only one being mocked by this innovative and creative artist. Sosa also made some interesting and hilarious butt plug 3D prints of Vladimir Putin, George W. Bush and Kim Jong-Un. Although conservative political figures are often targeted by Fernando Sosa, the inspiration for making the Donald Trump sex toy is not only the result of his political conscience but also a question of personal matter for this young artist.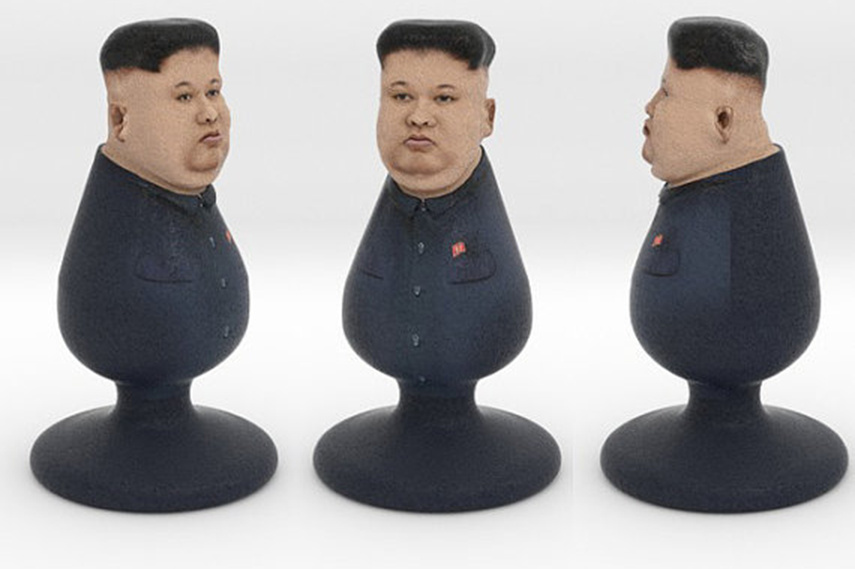 Dump Trump or Turn his Image into a Sex Toy
As Fernando Sosa states on many of his social media profiles he was personally offended by Trump's recent comments as he is an immigrant himself who came to America at the age of 11. By having to work harder than many of the American-born citizens, he managed to obtain the college degree in 3D animation and now holds his own printing business. His example confirms the unsustainability of Trump's racial statements since their legitimacy is seriously questioned once it comes to the individual examples of Mexican-born people now living in the US. In Sosa's opinion Donald Trump is using Latinos as scapegoats, blaming them unfairly for the major social problems in the US.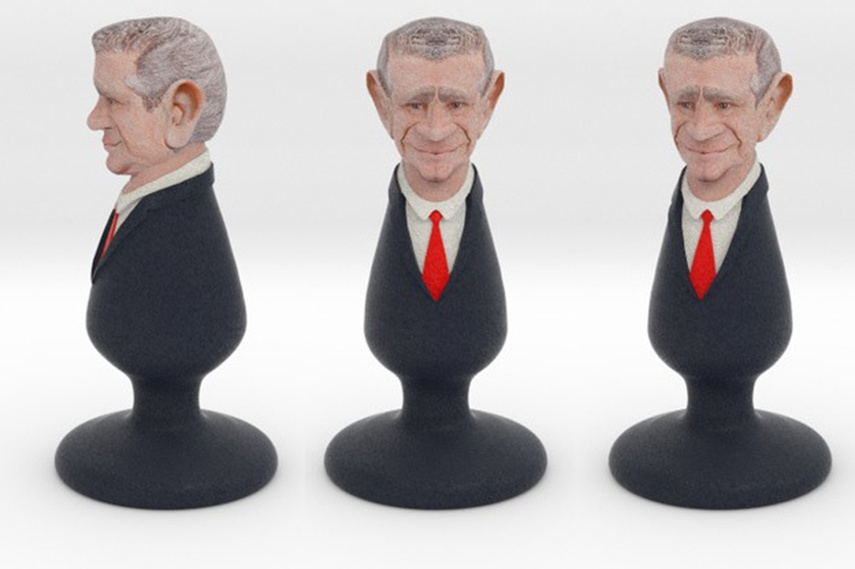 Freedom of Speech in the Form of Butt Plugs
Fernando Sosa also offered one of his Donald Trump butt plugs to Donald Trump himself. Brave or foolish, who can tell, but we definitely must give this artist credit for taking a stand for the human rights. The artist and the public are still waiting to hear Trump's statement and see how this situation solves out. However, the freedom of speech as a cornerstone of American society might be at question if Donald Trump decides to file a lawsuit against the artist. Anyway, we can definitely see this intervention as a warning to all politicians and public figures who deliberately make offensive statements or, as Fernando Sosa shows us, their faces can easily be next in line to be transformed into these peculiar butt plugs.
What is your opinion on Donald Trump butt plugs? Please share on our Facebook page!
And for more art news create your profile via My Widewalls for FREE!
Featured image:
Donald Trump Butt Plug Made by Fernando Sosa, 2015.  Image via all3dp.com