As the preeminent institution devoted to the art of the United States, the Whitney Museum of American Art and its vast collection serve as a mirror of the American culture. At the time when debate continues over what it means to be American, the Whitney joins the conversation with a timely exhibition that proposes a framework of everyday relationships, institutions, and activities that form an individual's sense of self. Titled Where We Are, the exposition will present works from the museum's collection made between 1900 and 1960. It will bring together the most iconic pieces by Louise Bourgeois, John Steuart Curry, Edward Hopper, Jasper Johns, Jacob Lawrence, and Georgia O'Keeffe with rarely exhibited works by Elizabeth Catlett, Jay DeFeo, and Ellsworth Kelly, as well as the recent acquisitions by James Castle, Palmer Hayden, Archibald Motley, and PaJaMa.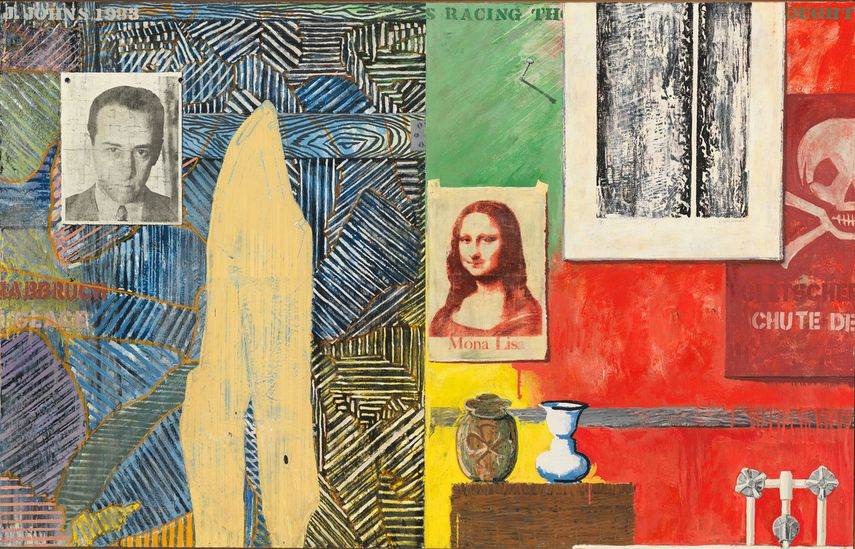 The Self and the American Life
Where We Are explores six decades that represented a tumultuous period in the history and culture of the United States. During this period, artists responded in a variety of ways to dramatic changes brought by war, economic collapse, and demands for civil rights. The exhibition hails their efforts to propose new ways of presenting the self and American life, fashioning a sensitive and stirring narrative. Celebrating the breadth and compelling peculiarities of the collection, Where We Are suggests that each person is a collection of experiences, activities, relationships, and contradictions. The exhibition is organized around five themes that chart the basis of an individual's daily existence – community, work, home, the spiritual, and the nation.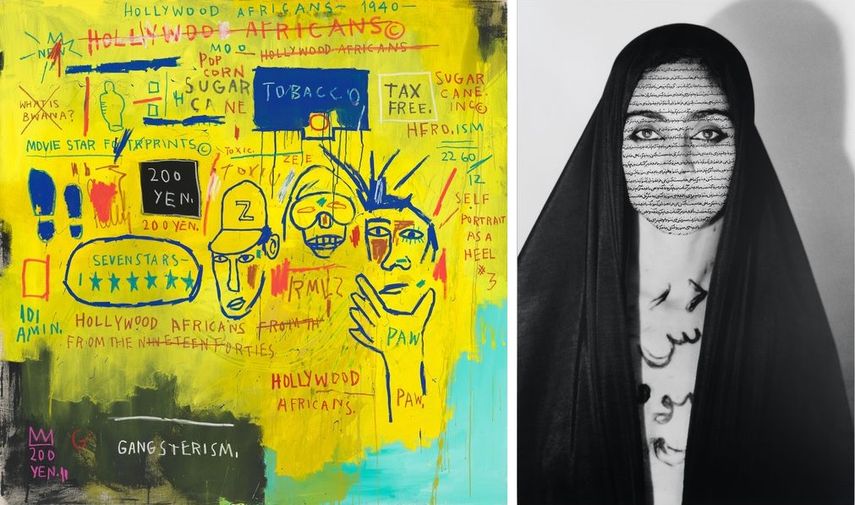 The Exhibition Imbued With Optimism
The title of the exhibition, but also it's sections, is drawn from the W.H. Auden's poem September 1, 1939 revolved around the beginning of the war. Written after her immigration to the United States in the outset of World War II, the poem examines the ways this global emergency reached into the far concerns of everyday life. Concluding with the individual's ability to maintain "an affirming flame", the poem is both mournful and optimistic. This optimism is the basis of the exhibition, bringing together artists whose light might lead us forward.
The exhibition features newly acquired photographs by PaJaMa, a collaborative photographic project of Paul Cadmus, Jared French, and Margaret French, giving visibility to queer relationships. Some of the highlights also include Elizabeth Catlett's The Negro Series, commemorating anonymous Black women's labor and the courage and strength of African American women; Edward Hopper's paintings that reveal the ways the home structures our interior life; the works of Jay DeFeo and Mark Rothko who sought recourse in spirituality and mysticism; but also Diane Arbus, George Grosz, Jasper Johns and others who explore the notion of a nation.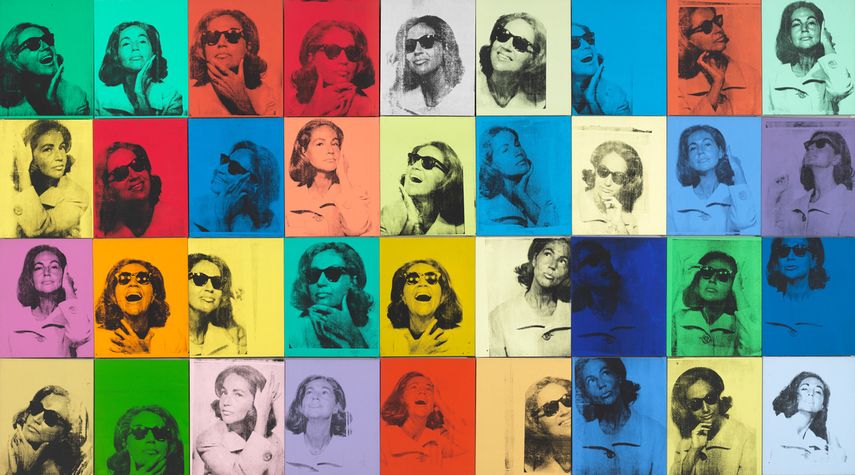 Where We Are at The Whitney Museum
Featuring both icons and the not-yet-known or the forgotten, the exhibition Where We Are brings together the beauty, diversity, difference, and complexity. It is organized by David Breslin, DeMartini Family Curator and Director of the Collection, with Jennie Goldstein, assistant curator, and Margaret Kross, curatorial assistant. The exhibition will be on view on the seventh-floor Robert W. Wilson Galleries at the Whitney Museum of American Art from April 28th, 2017.
Featured images: Edward Hopper (1882–1967), A Woman in the Sun, 1961. Oil on linen, 40 1/8 × 60 3/16 in. (101.9 × 152.9 cm). Whitney Museum of American Art, New York; fiftieth Anniversary Gift of Mr. and Mrs. Albert Hackett in honor of Edith and Lloyd Goodrich 84.31 © Whitney Museum, NY; Left: Georgia O'Keeffe (1887–1986), Summer Days, 1936. Oil on canvas, 36 1/8 × 30 1/8 in. (91.8 × 76.5 cm). Whitney Museum of American Art, New York; gift of Calvin Klein 94.171 © 2016 Georgia O'Keeffe Museum / Artists Rights Society (ARS), New York / Right: Willem de Kooning (1904–1997), Woman and Bicycle, 1952–53. Oil, enamel, and charcoal on linen, 76 1/2 × 49 1/8 in. (194.3 × 124.8 cm). Whitney Museum of American Art, New York; purchase 55.35 © 2016 The Willem de Kooning Foundation / Artists Rights Society (ARS), New York, NY; Richard Avedon (1923–2004), Dovima with Elephants, Cirque d'Hiver, Paris, 1955. Gelatin silver print, sheet: 51 1/2 × 40 3/4 in. (130.8 × 103.5 cm); image: 50 7/8 × 40 1/4 in. (129.2 × 102.2 cm). Whitney Museum of American Art, New York; gift of Eileen and Peter Norton 2001.187 © 1955 The Richard Avedon Foundation; Shirin Neshat (b. 1957), Unveiling (Woman of Allah series), 1993. Gelatin silver print with ink, 59 3/4 × 39 3/4 in. (151.8 × 101 cm). Whitney Museum of American Art, New York; purchase with funds from the Photography Committee 2000.267 © Shirin Neshat; courtesy Gladstone Gallery, N.Y. and Brussels.