Throughout the history of social revolt, art has served to address socio-political issues and challenge the traditional boundaries and hierarchies imposed by those in power, at the same time opening the space for the marginalized to be seen and heard. Whitney Museum of American Art is hosting an exhibition exploring the complex relationship between art and protest. Titled An Incomplete History of Protest, the exhibition looks at how artists from the 1940s to the present have confronted the political and social issues of their day. The exposition brings together some of the Whitney's most powerful works by Mark Bradford, Paul Chan, Larry Clark, General Idea, Felix Gonzales-Torres, Guerilla Girls, On Kawara, Edward Kienholz, Glenn Ligon, Julie Mehretu, Toyo Miyatake, Senga Nengudi, Gordon Parks, Ad Reinhardt, Martha Rosler, Kara Walker and others. Whether making art as a form of activism, criticism, instruction or inspiration, these artists contributed greatly to challenging the dominant thought.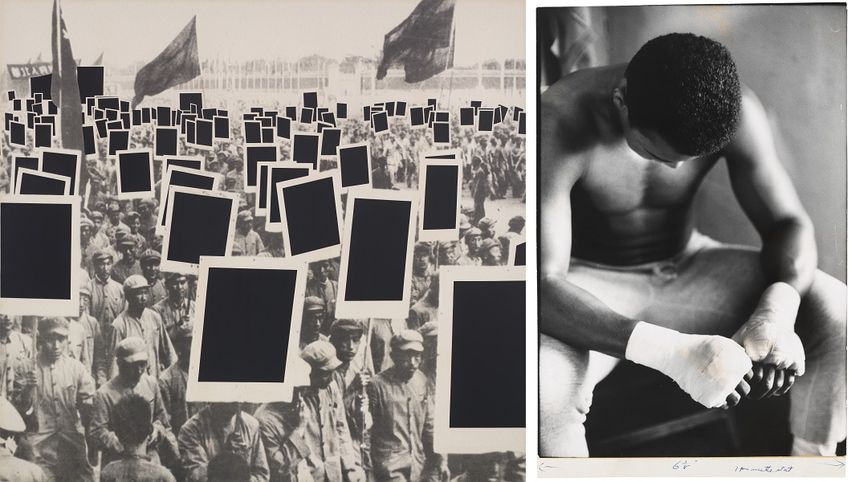 Artists in Revolt
The engagement of artists in social revolt was varying – while some sought an immediate change, others engaged with protest more indirectly, hoping to create new ways of imagining society and citizenship. Addressing relevant issues from questions of representation to the fight for civil rights, the exhibition aims to emphasize the role of the artist in transforming and shaping their time. Since it is impossible to account fully the methodological, stylistic and political diversity of artistic address, the exhibition will offer a sequence of case studies focused on how main concepts emerge at particular historical moments.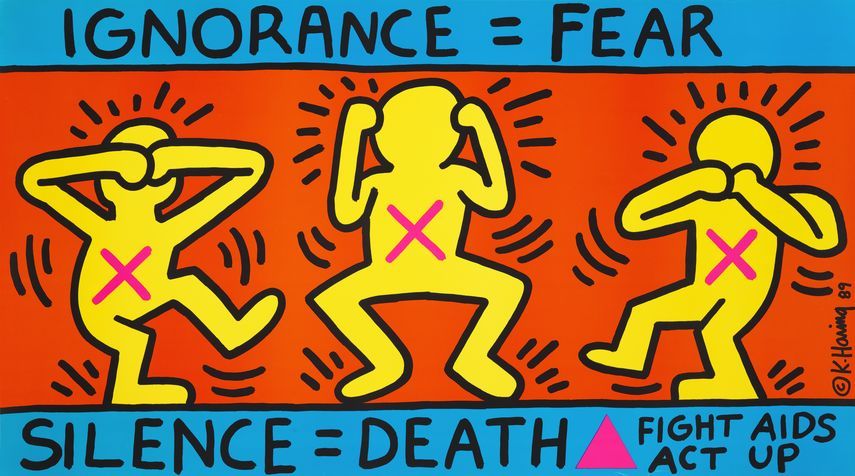 The Exhibition Sections
In order to examine the subject as methodologically as possible, the exhibition is divided into several sections. These sections include Resistance and Refusal, demonstrating how artists in the aftermath of World War II and during the civil right fight used ideas of resistance and refusal to reject established policies, politics and social norms; Strike, Boycott, Advocate: The Whitney Archives, exploring moments of collective, artist-led engagement with, and frequently opposition to, the Whitney; Spaces and Predicaments, exhibiting artists who chose oblique, poetic, and abstract means to express engagement and opposition; Stop the War, presenting pieces that reflected on the war in Vietnam or called for direct political action; No Idle Gesture, featuring feminist explorations of labor, whether in the home or workplace; Mourning and Militancy, featuring works of art that addressed the AIDS crises; Abuse of Power, featuring works that addressed the persistence of racialized violence in American society; and Usable Past, featuring works largely made after 2000 that evoke the idea that a self-conscious examination of history can shape the present and future of political formation.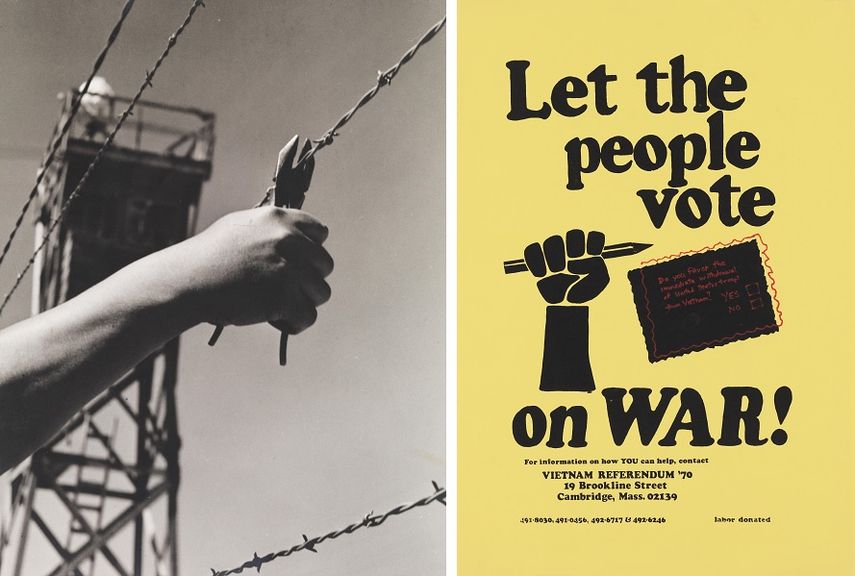 The Exploration of Protest at the Whitney
An Incomplete History of Protest: Selections from the Whitney's Collection, 1940–2017 is organized by David Breslin, DeMartini Family Curator and Director of the Collection; Jennie Goldstein, assistant curator; and Rujeko Hockley, assistant curator; with David Kiehl, curator emeritus; and Margaret Kross, curatorial assistant. The exhibition will be on view at the Whitney Museum of American Art at the sixth-floor Collection Galleries and Stefan Edlis and Gael Neeson Foundation Outdoor Gallery from August 18th, 2017.
Featured images: Donald Moffett - He Kills Me, 1987. Offset lithograph, 23 1/2 x 37 1/2 in. (59.7 x 95.3 cm). Gift of David W. Kiehl in memory of artists and art workers who died of AIDS  2012.160 © Donald Moffett; May Stevens - Dark Flag, 1976. Acrylic on canvas, 60 1/8 x 60 1/8 in. (152.7 x 152.7 cm). Gift of the artist  2005.34 © May Stevens; Courtesy of the artist and RYAN LEE Gallery, New York; Guerrilla Girls - Guerrilla Girls Review the Whitney, 1987. Offset lithograph, 22 x 17 in. (55.9 x 43.2 cm). Purchase  2000.91 © Guerrilla Girls. All images courtesy of the Whitney Museum of American Arts.