This week's feature of The Widewalls Collection is a highlight. Not only can we present the first wall piece and an amazing print, but also a breathtaking triptych. All by one of UK's leading contemporary urban artists: Sickboy. The wall piece, Sickboy's famous temple logo, was done when Sickboy paid the Widewalls office a visit in October. The print is an edition of 60 and in our collection a while longer already. The three-piece canvas painting just recently became part of The Widewalls Collection. After seemingly endless weeks and months of waiting and fingers-crossed, this masterpiece finally arrived at our doorstep with a number of other paintings. First painting we hung up was Sickboy's.
The Widewalls Collection - Sickboy 'Temple'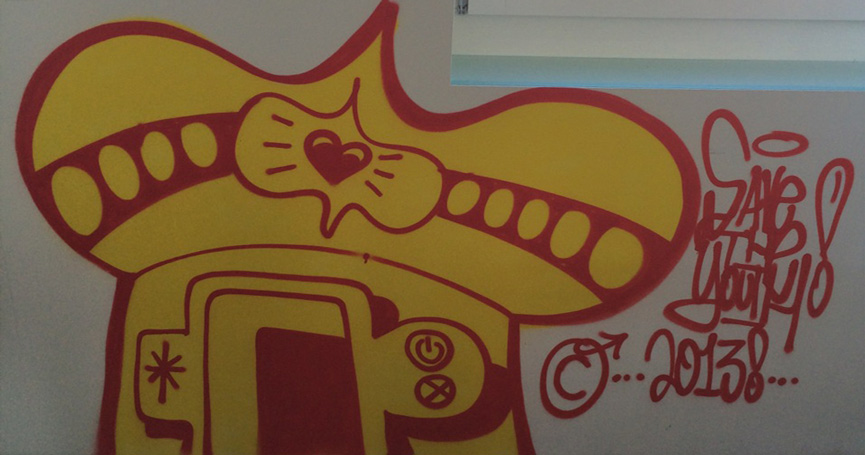 Medium: Spray paint on wall
Dimensions: 104cm x 148cm
Year: 2013
The Widewalls Collection - Sickboy 'Print'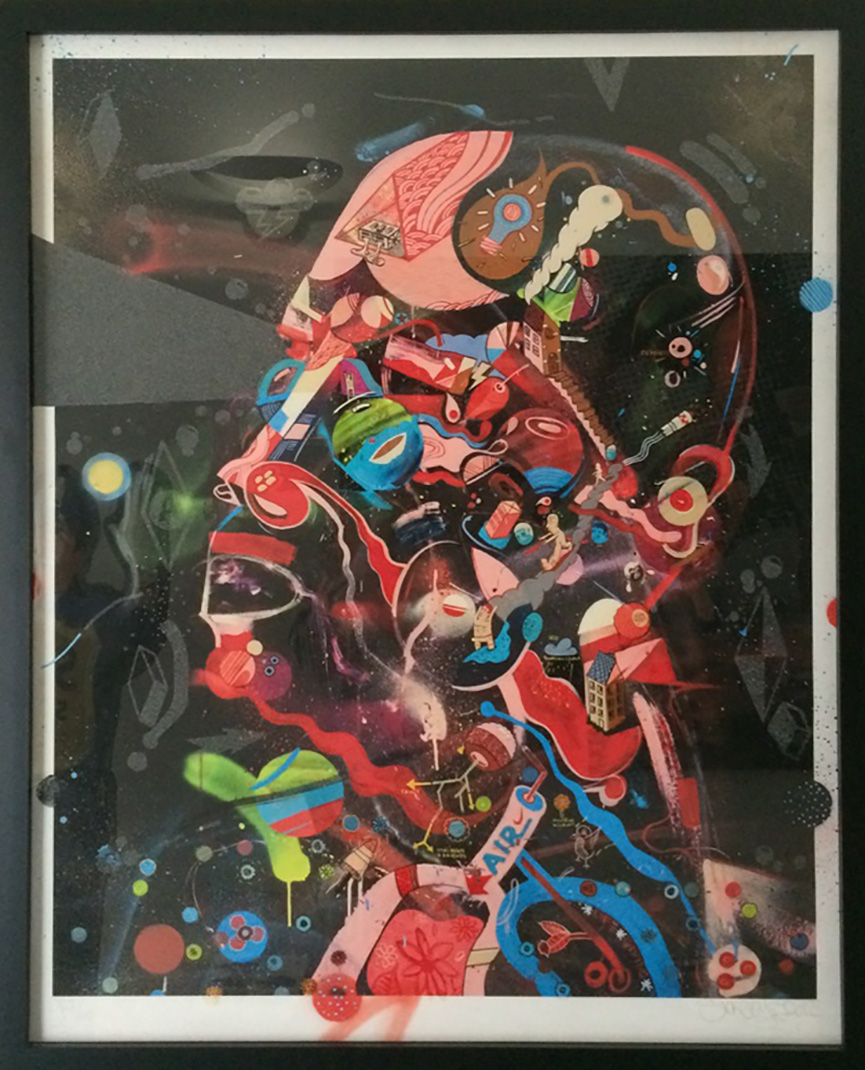 Medium: Silkscreen print
Edition: 57/60
Dimensions: 102cm x 63cm
Year: 2011
The Widewalls Collection - Sickboy 'Masterpiece'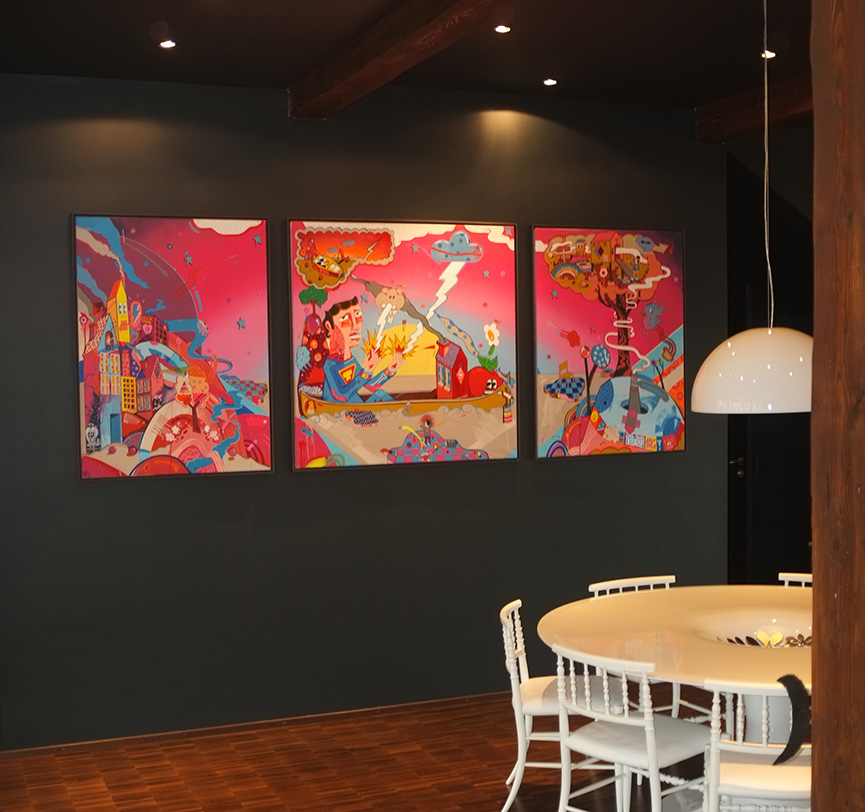 Medium: Acrylic paint on canvas
Original: 1/1
Dimensions left: 120 x 90
Dimensions center: 120x120
Dimensions right: 120x90
Year: 2013
Sickboy - Background
Sickboy is one of the leading artist to emerge from Bristol's infamous graffiti scene that also includes street artists Banksy and Nick Walker. Sickboy's humorous work has cemented his place in the upper echelons of the British street art movement. Sickboy is one of the first UK artists to use a logo in place of a tag, and his red and yellow street logo known as 'The Temple' can be seen on walls and wheelie bins worldwide. Sickboy has built up one of the largest bodies of street art works in UK history.
Sickboy's work hit the big screen in Banksy's Oscar-nominated film, Exit Through the Gift Shop. Sickboy is mentioned as one of street art movement's most bankable urban artists by the leading financial press. His temples, slogans and audacious stunts – including the caged heart installation dropped outside the Tate Modern in 2008 – have landed Sickboy global recognition. Sickboy's art is in the portfolio of leading urban art galleries, including: White Walls SF and No Walls Gallery.
Sickboy's work has featured in countless graffiti books and documentary films, in global and national TV, newspapers and magazines including BBC London news, The Financial Times, The Independent, ID magazine, and many more.