Artist assistants are the ones who paints those thousands of spots on Damien Hirst's paintings. And those who help Liu Bolin camouflage himself for his famous installations. In the world of art, especially among some of the most productive and richest artists, the artist is not the only one involved in the creative process of making an artwork. The position of an assistant was highly valuable and necessary in commercial art, but in the last couple of years, it has become the key element in every artist's studio. Assistants are often craftspeople behind the scenes; stretching canvases, painting backgrounds, assembling installations and, in some cases, completing the entire by following the instructions artists give them. This is where the question of authorship and originality of artwork is raised – even though the idea behind the art is created by the artist, if the assistant is actually the one who created it, whose work is it then? The job of an assistant is considered to be full of excitement and creativity, but at the same time their world is followed by many presumptions and prejudices. In this article we will try to shed light on some of them.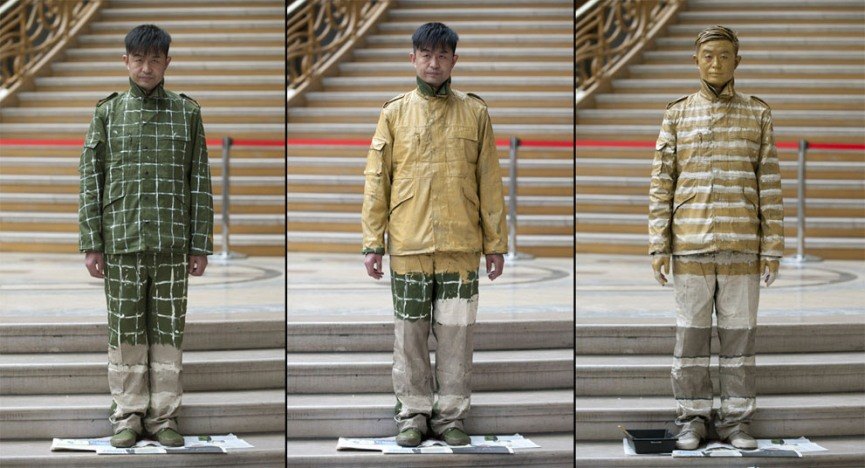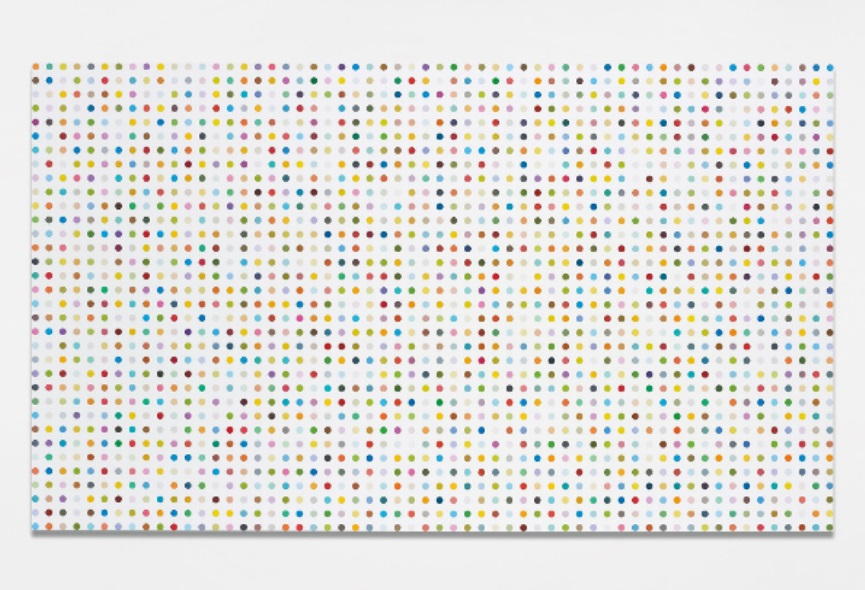 Artist Always Needed Assistant
The phenomenon of assistants in the art world is not new. For centuries, the use of assistants and apprentices was standard in the art world. Michelangelo, Rembrandt and Rubens relied heavily on the assistants in their studios. Michelangelo's Sistine Chapel was done thanks to the great help of numerous assistants that painted the background. With the rise of the Impressionists, however, the idea of a studio practice, which maximizes incomes by using assistants, fell into disfavor. Artists were supposed to be pouring out their personal visions onto the canvas - not instructing an assistant on how to do it. When Pop art came into picture in the mid-20th century and Andy Warhol began producing his famous silkscreens and lithographs with the help of workers at his well-publicized Factory, opinion began to swing back the other way.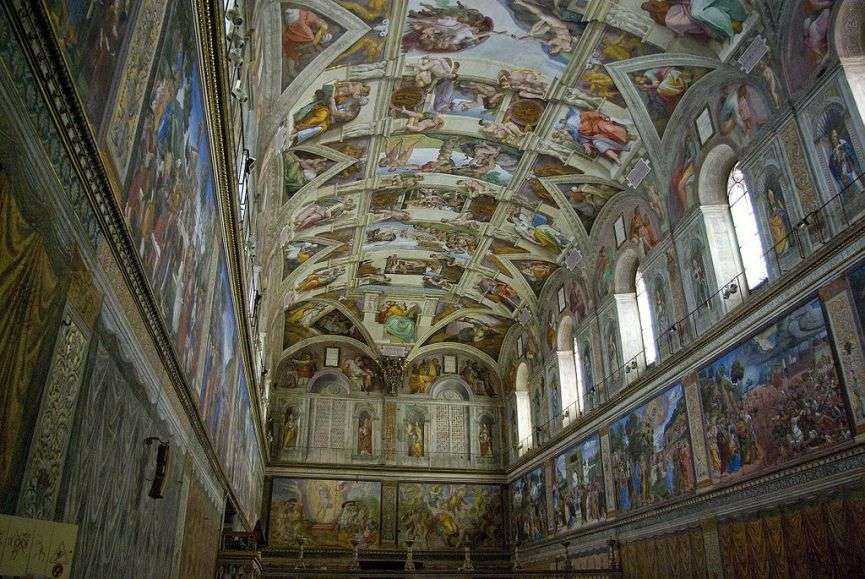 Hirst's Professional Spot Painters
What happens behind closed studio doors is usually kept private and away from the eyes of the public, but people who started out as assistants and now moved on to other careers (some even stayed in art), have enabled a glimpse inside the mysterious world of an artist's assistant. As Damien Hirst himself wrote in his autobiography, a woman named Rachel Howard (now an artist herself), was his best ever spot painting assistant. Even though Howard wanted to keep the experience about working with Hirst private, her successor Lauren Child described to Guardian the work as "odd but brilliant". In the late nineties, Child and other part-time assistants painted colored spots onto Hirst's famous canvases, alone in a room in Borough, South London. Even though she didn't have direct contact with Hirst, the work she did was quite important, "Pretty much all I did was paint spots. I have no idea how many spot paintings I did, we kept no record, but we were pretty quick. There's not that much to think about apart from how quickly you can do it, and the colors, which were meant to be random so we could choose them". While this makes Hirst produce artwork ten times faster than he would have been able to do alone, does it also mean that the traditional idea of art is disappearing? Artist David Hockney thinks so: He publicly criticized Hirst for using an army of assistants to produce the work which is sold solely under his name, saying it was "insulting" to the craft. As a response to all this, Hockney even put up a poster for his exhibition of landscapes at the Royal Academy which read: "All the works here were made by the artist himself, personally."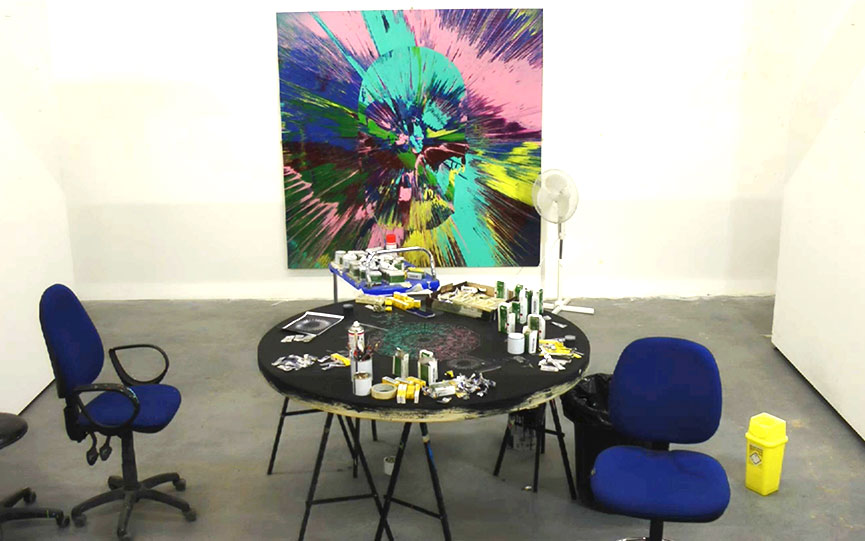 Art Mass Production
Another famous example of the big industry behind the scene of an artist's studio is the creation process of Jeff Koons. Not only has he based his art on mass production, but he has a vast, high-ceiling studio with over 150 people working in it. The artist admits that he's now in a position that he never wields a paintbrush. The reason is quite obvious – if he did it himself, he wouldn't be able to finish one painting a year but, with the help of assistants, every year his studio averages 10 paintings and 10 sculptures. In the last four years, six of his works offered at auction have sold for prices between $11 million and $25 million each. And what about the accusations that the process resembles a production at factories? Koons says that it's a complete misconception, and that he's "thought for a year about almost everything before starting to make it". Koons also says he supervises the work in person: "I'm here Monday through Friday and I try to travel as little as possible. The paintings are as if I made every mark myself".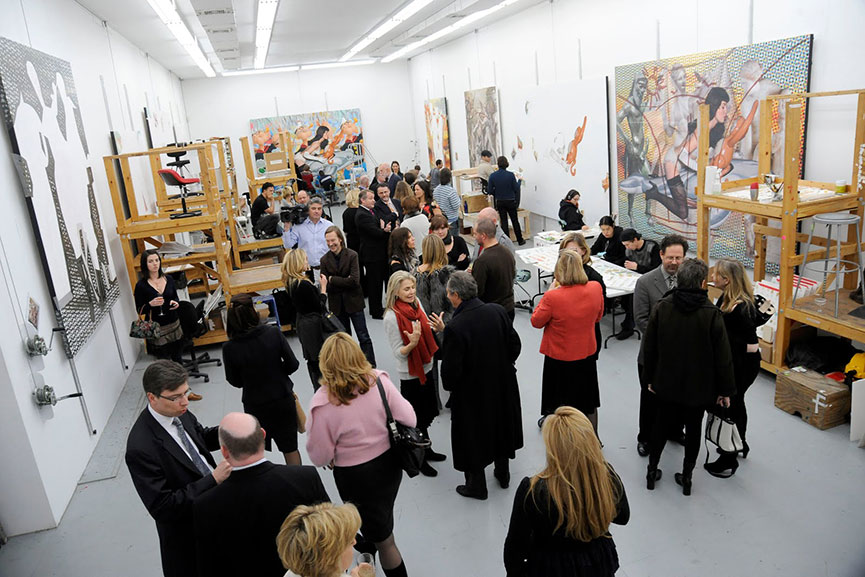 Some Artists Don't Encounter Criticism For Having An Assistant
Liu Bolin is the master of disguise. "The invisible man" based his art on camouflaging his entire body to match the scenery behind him – so when he is photographed it can be near-impossible to spot him. Obviously, it is quite impossible to do it by yourself, which makes the role of assistants in Bolin's work more justifiable. Interestingly enough, unlike other art superstars, in the eyes of public this doesn't make the art of Bolin less valuable or respected. Another example is Angela de la Cruz who, after suffering a stroke and the loss of ability to paint, continued her artistic vision but through the eyes and hands of her assistants who do all the work following Cruz's instructions. In 2010, Cruz even got nominated for the prestigious Turner Prize.
But, what is the drive behind employing assistants? Is it the matter of the rising trends in the art world or simply the greed for bigger profit? When did art stop being only about art? Was David Hockney right when he said it is an insult to the craft? And maybe the most important question is - would you buy an art piece if you knew that it wasn't the actual artist who made it?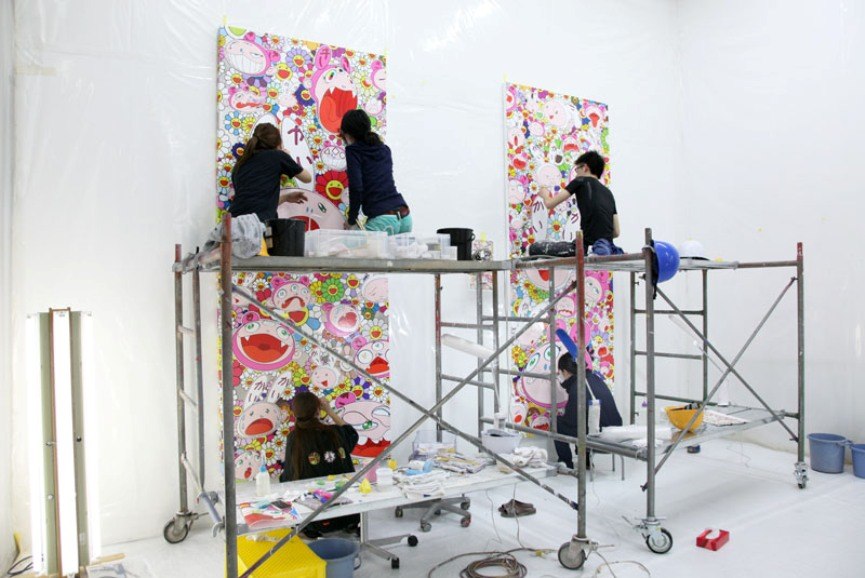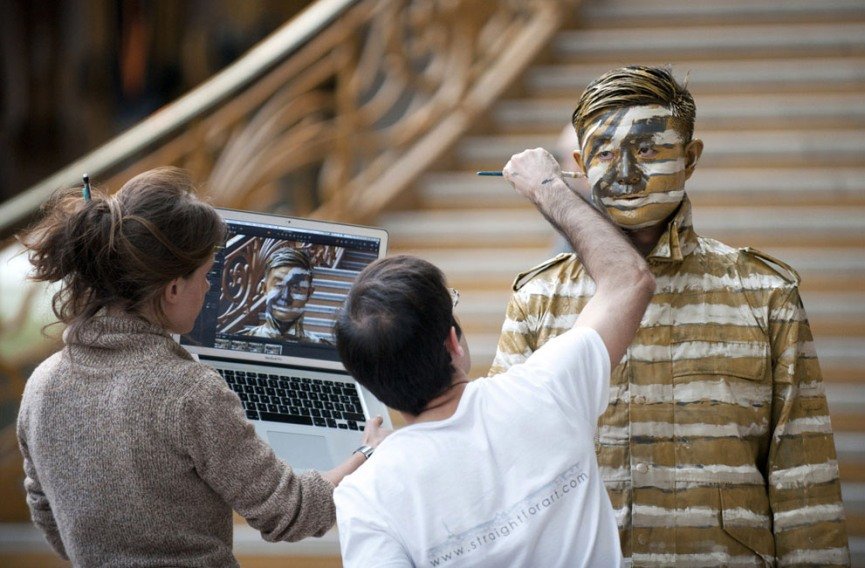 Sign up for free to My Widewalls, and stay informed about the art world! Or have your assistant do it for you!