When we think about fashion photography, today it is considered one of the most creative and the most desirable fields of the medium. It is a match made in heaven - the fashion industry, with its couture as high as its demands, and photography, realistic (or not) on request, the two evolved hand in hand through time and they would hardly become the way they are now without each other. While fine art photography reflects the photographer's artistic side, fashion photography tries to envision the idea of the fashion designer, translating it into an image of a product for people to buy. Since the first 19th century portraits of countesses and royalty in their expensive gowns, it was clear this branch of picture-making aimed to depict the glamorous lifestyles and the rich materials, alluding to the cream of society they belonged to. But very soon, fashion photographers found themselves torn between emphasizing the product and making art; it is that very balance and the hard work to establish itself as a legitimate form of expression over the past century that makes fashion photography so compelling, and so very lucrative too.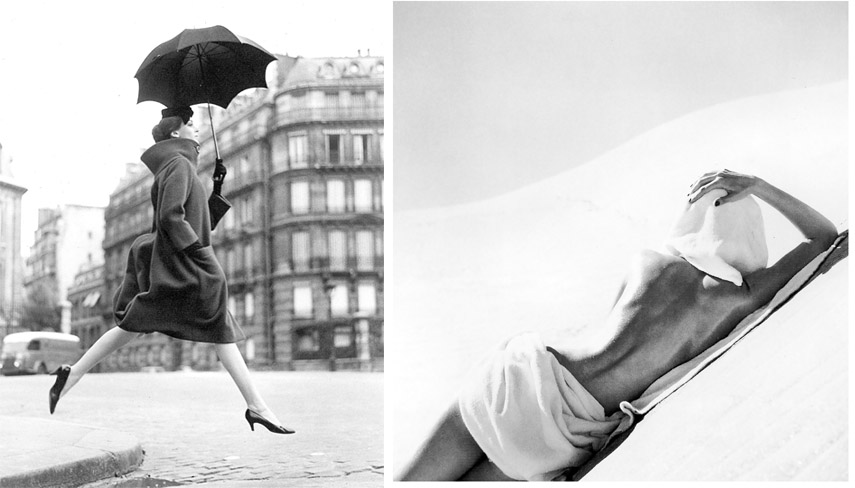 Fashion Photography - Glamour's Journey Through the Lens
Like many other art forms, fashion photography reflects the world around us. And like it often happens with a great advertising tool, some of the most recognizable campaigns in history have become as iconic as the brands they were first designed to sell. The images that once served as a marketing tool inside a magazine are now being exhibited within esteemed galleries, museums and institutions worldwide as proper works of art, and are even sold well at auctions. Defined by the cultural zeitgeist and trends in vogue at the moment, fashion photography has had a remarkable history which stretched throughout the 20th century and through to today, becoming the field of glamour, rebellion, artistry, experimentation and commercialism, all in one dazzling picture - or the entire editorial of them.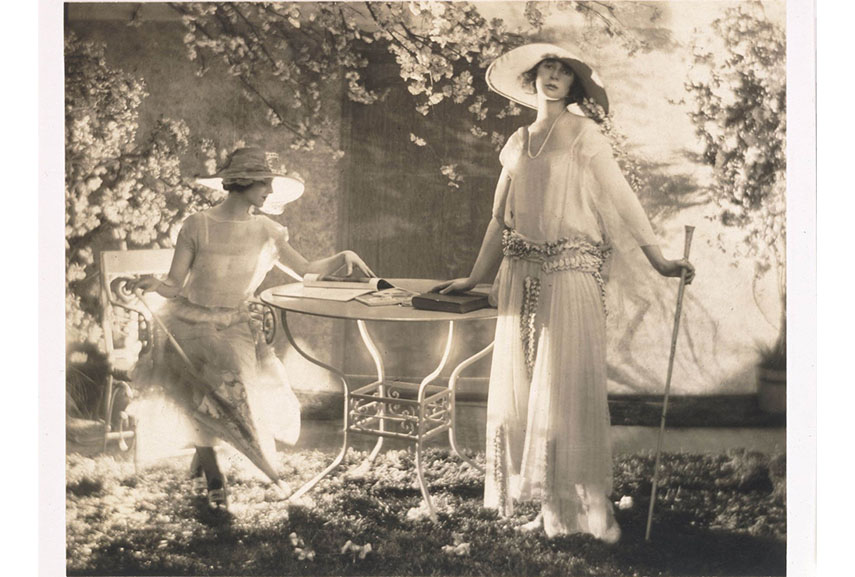 Fashion Photography - (Finally) On The Cover of the Magazine
It wasn't before fashion itself became available to a wider audience that the photography dedicated to it became popular. The revolution started with the foundation of two key publications in the late 1800s, Harper's Bazaar and of course Vogue. Both of them were initially illustrated by hand[1], often inspired by the artistic movements of the moment, such as Art Nouveau. Photography, on the other hand, was transitioning from documentary to art through Pictorialism, with Edward Steichen being one of its main proponents. It turns out that chance for Steichen to turn to fashion image-making as passionately too, after he undertook the task of promoting it as fine art as a result of a dare by a close friend. At the height of Europe's golden age of elegance, it was him who created "the first serious fashion photographs ever made", of models wearing dresses by French designer Paul Poiret[2]. These were subsequently published in the April 1911 issue of Art et Décoration and they still stand as the fine examples of the aesthetics, movement and details of the clothes. Steichen's brilliance in the field of portraiture photography came in handy just the perfect amount, as the photographer also managed to focus on the cloths through lighting and carefully planned studio set-ups[3].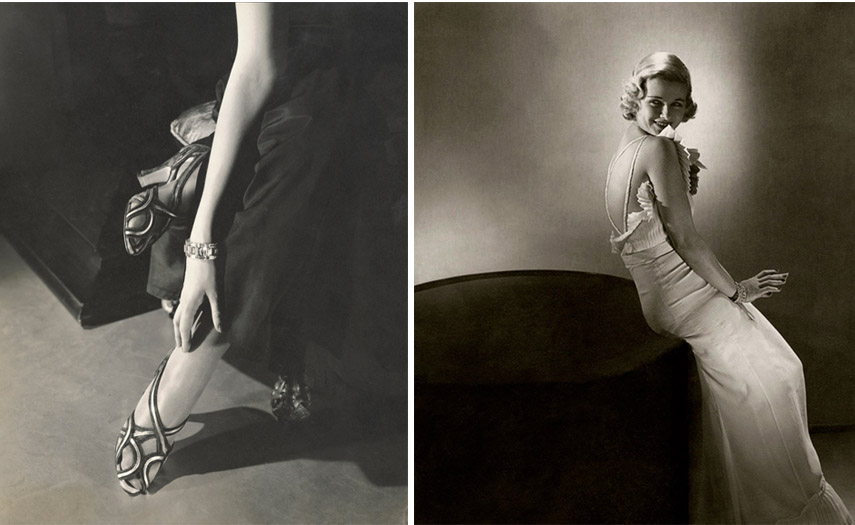 Times of the (R)Evolution
As the years progressed and the number of fashion photographers increased, things began to change. Between the two wars, fashion and photography started setting their own trends, inspiring and getting inspired by the contemporary events and movements, such as surrealism, futurism, cubism. In the decades after the WW II, many new designers emerged along with many fashion models - think Jean Shrimpton and Twiggy, for instance. The designers, the models, they already created a culture around them, and the artists were there to merge them into one the best possible visual way. Not only did the editorial shootings become more spontaneous, fluid and energetic, they were also taken outside, giving both the artist and their models more freedom and more visual elements to work with. Artists like Richard Avedon and Irving Penn even introduced and established their unique approaches to their editorials, both highly minimalistic, thus profoundly impacting the genre.
Towards the turbulent 1970s, fashion photography picked up on the many social movements taking the stage at the time, particularly the guiding ideas of feminism. The idea of liberating women from any form of imposed styling and rules of wearing clothes brought more female image-makers to the game, such as Sarah Moon and Deborah Turbeville, who offered fresh ways of representing women. These perspectives were, of course, endorsed by magazines like Vogue and Harper's Bazaar; however, they also promoted the subversive imagery of Helmut Newton and Guy Bourdin around the same time as well. The industry tackled taboos like sex, sexuality, androgyny and alternative types of beauty, pushing the boundaries regarding women's role in society further and increasing the presence of male models as well. The 1980s saw the expansion of commercial and consumerism, as well as the beginning of the supermodels era, shedding light on the flawless beauty of Cindy Crawford, Naomi Campbell, Christy Turlington and many others. The 1990s revived the idea of a more classic fashion photograph, through the works of Bruce Weber, Patrick Demarchelier and Herb Ritts, for instance, and the savvy campaigns most notably by Calvin Klein.
With the new millennium came the emphasis on sexuality, reminding us all of the fact that sex sells no matter what. As Newton and Bourdin did in the 1970s, artists like David LaChapelle, Terry Richardson and even Mario Testino started doing in the 2000s, creating photos that were meant to shock, rather than sell clothes. Furthermore, the collaboration between big fashion brands and celebrities reached its peek, with famous people like Lady Gaga, Winona Ryder, David Beckham and many more becoming the faces of houses like Gucci, Dior, Versace, Prada.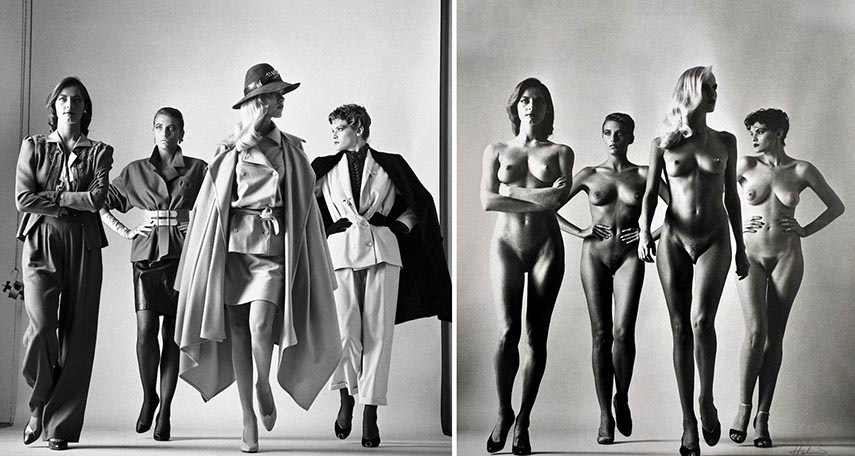 The Story of Vogue and Harper's Bazaar - Giving Life to the Trendsetting Editorial
Shortly after their foundation in the 19th century, both Vogue and Harper's Bazaar strived for innovation and soon realized the power of the image, and fashion photo-makers soon became an integral part of the clothing and accessories industry. A crucial moment happened in 1909, when successful publisher Condé Nast purchased Vogue with the vision of creating the premier fashion publication out of it[4]. In 1913, they hired German photographer Baron Adolph de Meyer to shoot portraits of models, aristocrats and actresses, giving birth to the first ever editorials and announcing the lasting collaboration with designers and stylists. Fashion's popularity grew with the appearance of ready-to-wear lines and department stores, filled with the rising couturiers of the 1920s and 1930s, such as Balenciaga, Chanel, Schiaparelli, Lanvin. Dedicating to serving its huge new audience, Vogue created an entire culture around itself, with top photographers like Cecil Beaton, Horst P. Horst, Man Ray, George Hoyningen-Huene, Erwin Blumenfeld, all working for it at some point.
On the other hand, Harper's Bazaar wasn't as edgy as its main competitor. Furthermore, it wasn't the publication of a giant like Condé Nast, so it had to find its own way to the audience. Luckily for them, Russian photographer Alexey Brodovich assumed the role of artistic director of the publication in 1934, bringing the much needed changes that would eventually change history. Brodovich implemented radical layout concepts, used typography in bold ways, understood the allure of imagery much better that his predecessors. In 1933, he also started a course at the Pennsylvania Museum School of Industrial Art, called Design Laboratory, where he taught the full spectrum of modern graphic design principles. The lessons were even attended by Richard Avedon, Irving Penn and Eve Arnold, all of whom eventually participated in the creation of Harper's Bazaar important legacy.
So many decades after their foundation, both Vogue and Harper's Bazaar are still the main players in the field and still fiercely dedicated to promoting both fashion and photography on it's pages and numerous initiatives on the side. Thanks to them, fashion photography also followed tendencies in music, turning musicians into models, which augmented its market value and reach. The last thirty years have introduced scenes from everyday life, making fashion a more relatable concept that tells poetic stories on a fine line between fiction and reality.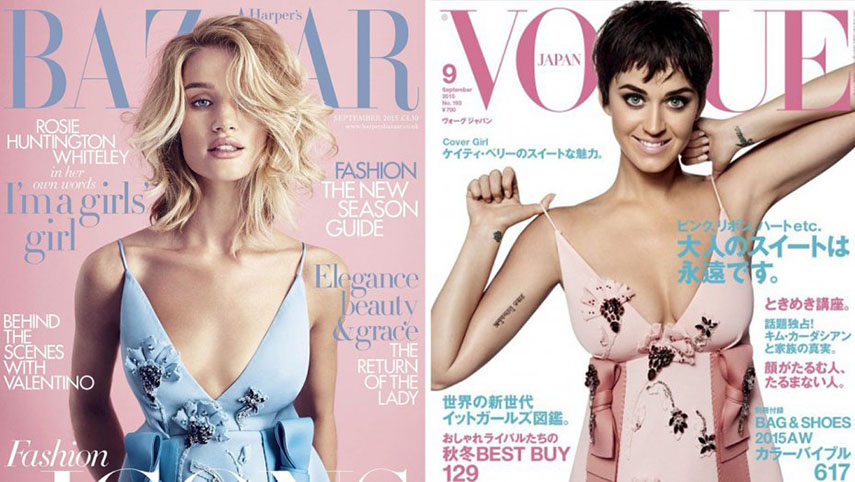 The Well-Dressed Pixels
Fashion photography was described as "a portrait of someone wearing a dress", which is very much to the point. Even though it helped many models to become superstars, what matters is the product they wear in those photos. Fashion imagemakers need to have fine skills and technical knowledge before indulging into this kind of image taking, as well as, of course, an innovative mind. There also needs to be a productive relationship between photographer and model, in order to achieve the most out of both sides, while respecting the vision of a fashion brand or designer. While the rules of working are more or less the same for the analogue and the digital age, the leap fashion photography made from being a kind of disposable art featured on glossy magazine pages to being framed and hung on museum walls caused artists to see a bigger picture - literally. Many of them work in large format, so their photographs could be fit for centerfolds and exhibitions. A unique artistic style of fashion photo-makers allows them to shift from one genre to another, leading to a abundant presence of fashion photography in art exhibitions, with some being entirely dedicated to it.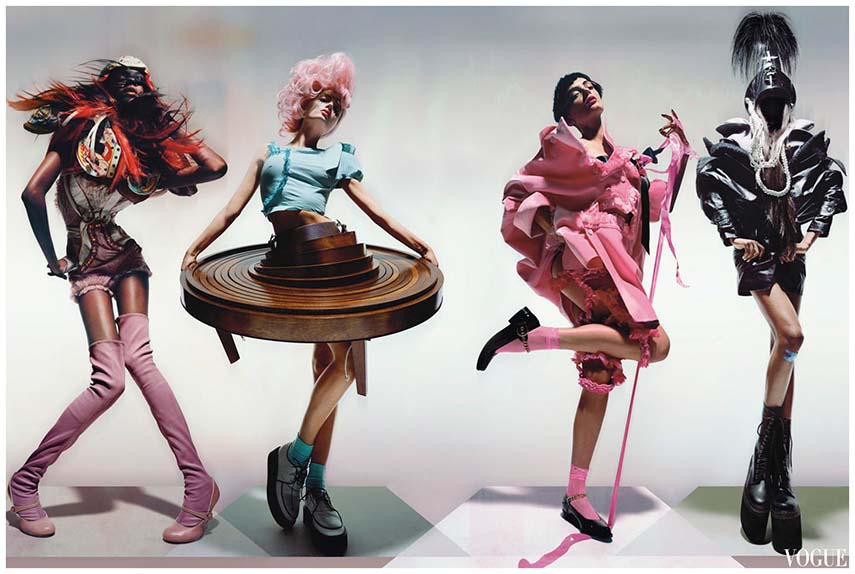 Strike A Pose
In an image-saturated culture, fashion has a significant part, together with its designers, models and photographers to make it elaborated to perfection. It has produced some true masters of the field that have set the bar high when it comes to tremendous visual impact and an impeccable execution. From Annie Leibovitz's fairy tales, Ruven Afanador's macabre scenery, to Bela Borsodi's lively still lives and the innovative editorials of Tim Walker, Steven Klein, Steven Meisel or Peter Lindbergh - the list of names is infinitive, and it continues to produce a wonderful portfolio of talents that are redefining the meaning of representing the universe of vogue.
Today, we are also witnessing another important chapter fashion's (and photography's) history, as they are adopting marketing strategies that are taking editorials further away from the physical pages and towards social media feeds. What was once flipped through is now being shared, liked, retweeted and reblogged, making editorials cheaper to produce and subsequently easier to consume across the digital media[5]. What's for sure is that fashion (and) photography will never go out of style, no matter where we choose to consume the glamorous, lavish imagery.
 Editors' Tip: Unseen Vogue: The Secret History of Fashion Photography
Unseen Vogue goes beyond the cliches and often repeated "greatest hits" of fashion photography and tells a completely fresh story. Drawn from the archives of British Vogue, the book presents hundreds of images never seen before—the killed pictures, rejects, and outtakes—to form a fresh, new history of fashion photography. Features the first attempts of many now internationally famous photo-makers, great pictures by forgotten masters, outtakes from famous shoots, and many other extraordinary and sometimes controversial pictures. By showing contact sheets and unedited film Unseen Vogue opens up the process of making fashion images, previously the reserve of fashion's inner circle.
References:
Hall-Duncan, N., The History of Fashion Photography, New York: Alpine Book, 1979
Alexander, J., Edward Steichen: Lives in Photography, HotShoe, no.151, December/January 2008, pp.66 – 67
Niven, P., Steichen: A Biography. New York: Clarkson Potter 1997
Conde Nast, Wintour, A., Vogue: The Editor's Eye, Harry N. Abrams, 2012
Haywood, C. (2015), A Complete Guide to the History of Fashion Photography, Highsnobiety [October 15, 2016]
Featured images in slider: Edward Steichen - Gloria Swanson, 1924; Ben Hassett - Extravagent Photography. Images via pinterest.com; Herb Ritts Photography; Alice Hawkins - Jessie J, cover of the Sunday Times Style. Image via ngca.co.uk; Victor Demarchelier - Fashion Photography; Tim Walker - Givenchy in Burma for W, 2014. All images used for illustrative purposes only.