Thierry Furger is a prolific artist and a graphic designer based in Zurich, Switzerland, whose entire career reflects on his genuine fascination with the world of graffiti. Ever since 2007, when his first exhibition was launched, Furger has been pursuing his interest in the so-called Buffed Paintings - which is the name of his latest series of works. However, his relationship with the art of graffiti goes way back – twenty years back in time, when he first started following and documenting the subculture of street art and its protagonists. Furger is connected to the discipline in many ways, primarily as a researcher, but also as a creator.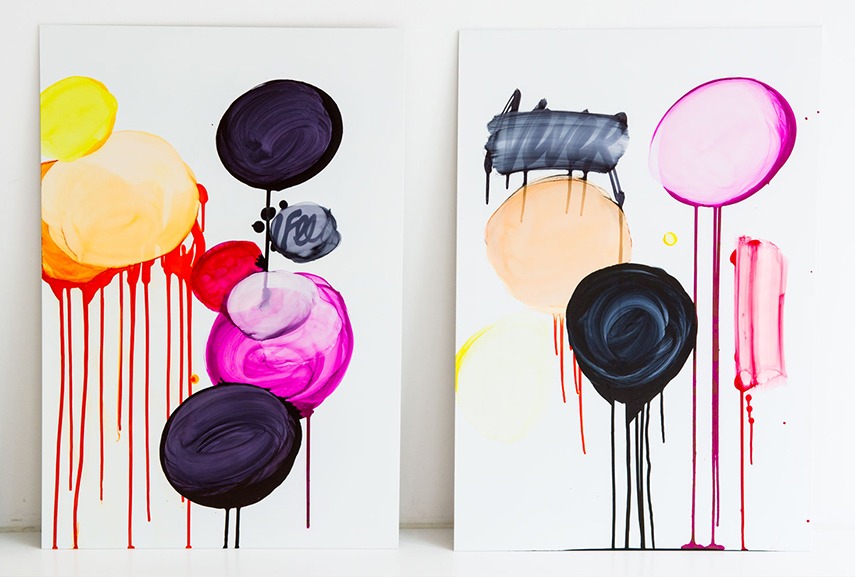 A Freedom to Create
For Thierry, graffiti is not only about experience or style, it is about the act itself, which allows the artist to articulate his thoughts, feelings and impulses freely and publicly, in spite of all the obstacles and circumstances that could get in his (or her) way. Realizing an idea in an open public space carries a sense of liberty, perhaps a sense of power even, a power that helps us appreciate our own capacity to create, and to challenge the common way of thinking embedded deeply into the minds of our society.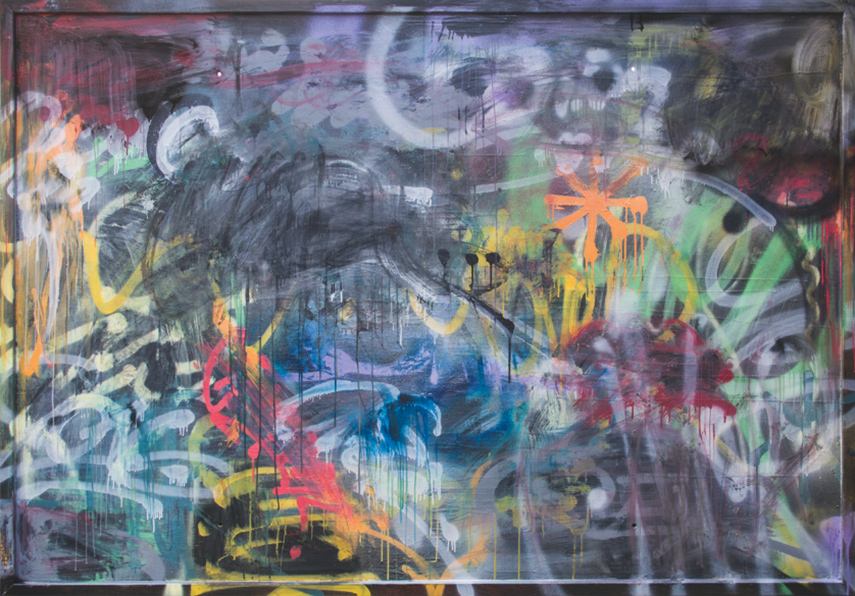 Ephemeral and Heroic
The thing that makes Thierry captivated by graffiti is their ephemeral nature, which makes them more precious as artifacts. The things that last for a short period of time often seem more interesting than the ones that present themselves as if they will last forever. Graffiti disappear so easily – they get wiped away or painted over, or they simply fade over time. On the other hand, that is what makes a graffiti lover appreciate them even more and embrace their heroic nature. Graffiti get attached to the backgrounds behind them, communicating with their color and the material from which they are made. These characteristics - the apparent materiality and the disappearance of graffiti is what keeps Thierry Furger deeply interested in the entire phenomenon.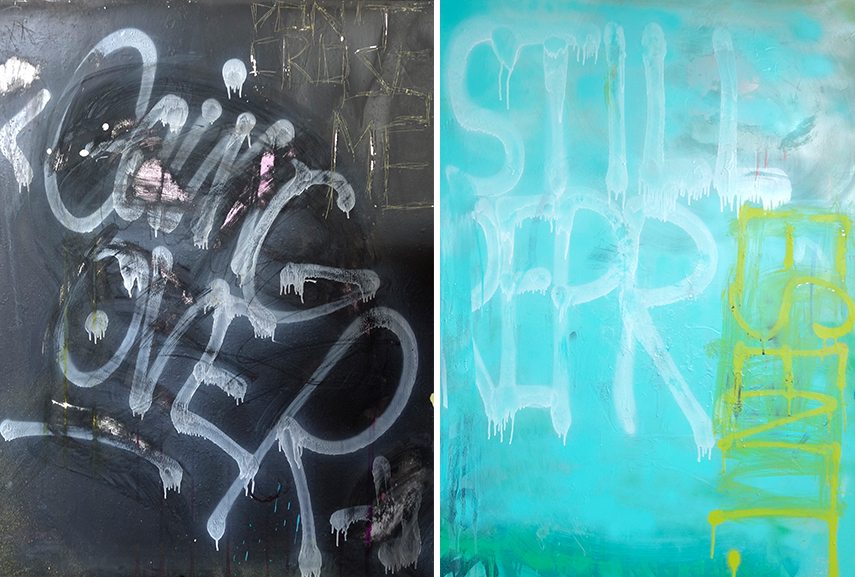 Thierry Furger' Buffed Paintings in Exhibition - a Different Approach to Graffiti
The process behind Buffed Paintings aims to replicate, or rather, to speed up a process that would inevitably happen in the city, under natural circumstances. Thierry Furger makes tags and writes graffiti on different surfaces, and then he uses the so-called graffiti killers, chemicals which make the graffiti vanish, gradually or instantly. Instead of trying to emphasize the beauty of typography or the technically informed appearance of curves and lines, Furger aims to represent the aesthetics of transience and the true nature of graffiti-making. Thierry's solo exhibition Going Over will be on view from May 27th through July 2nd 2016 at Artstübli, Basel.
Featured image: Thierry Furger - Clouds Lyrics 1+2, 70 x 50 cm. All images courtesy of Artstübli.