Scratching is an aesthetic form of vandalism – this is a tagline of the new show of the latest Thierry Furger graffiti opening at Kolly Gallery in Zurich. The exhibition is titled Sgraffito - a name derived from the Italian graffiare - which gives us some indication what this exciting show is about.
Thierry Furger's art is a combination of traditional street art techniques such as tagging and lettering with the technique of scratching. Interested in the transience and ephemerality of graffiti, Furger explores other possibilities in the creation of works that would preserve the aesthetics of graffiti, but which would also be permanent in character. The Sgraffito exhibition presents us with the results of such exploration.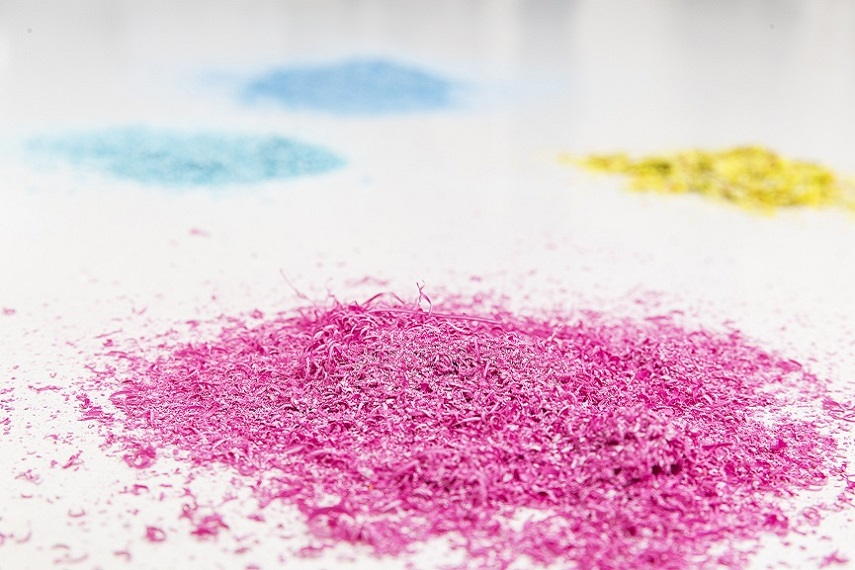 From Graffiare to Sgraffito
When translated, the term graffiare means to scratch, and refers to an antique technique of decorating house walls. Being particularly popular during the Italian Renaissance, this technique of scratching the walls serves as a technical support for Fuger's investment into a more durable graffiti works that would last longer than colors. For the artist, graffiti are not just a part of an art movement, but also an important piece of culture that has a particular social significance.
Furger remains faithful to the early graffiti styles of tagging, using bold letters and tags with a clear message, only now carved into a high gloss aluminum plates. The monochromatic plates he chooses also have a particular significance as they are linked to rail transportation and the system of subway from where graffiti and urban art originated. Scratching messages or just visual images into walls and other surfaces is an important aspect of urban art.
The precise term for describing these works is Scratchiti. Since the 1980s, they could be found on trains, walls, as well as metal and glass surfaces. For the Sgraffito show, Furger reenacts this technique, commenting through his works on the continuity of practices and models of creation that persist over the centuries, although their social context and message change.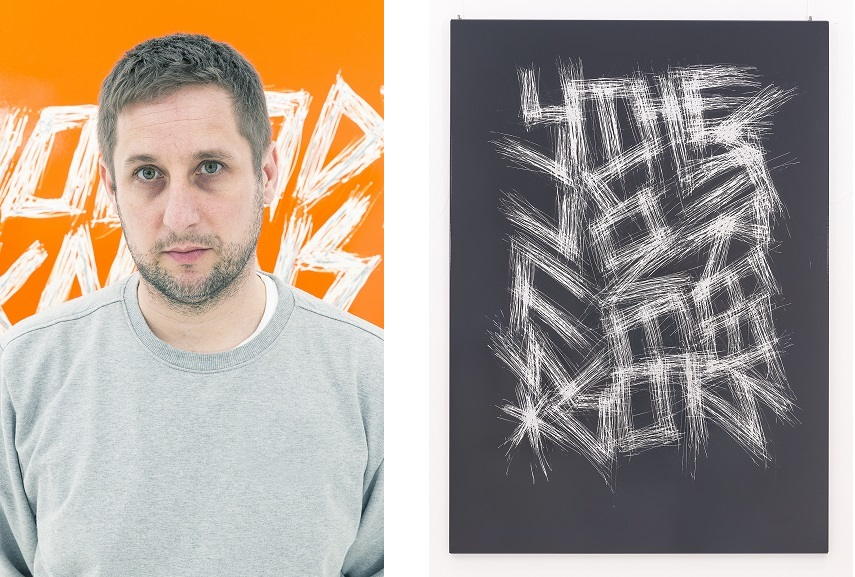 Exploring the Ephemeral Phenomena
Starting out on the graffiti scene early on, Thierry Furger never stopped exploring its phenomena. Born in Switzerland in 1975, where he lives and works also today, he continued his aesthetic exploration of graffiti by focusing on their transience and the possibility of creating a more durable works. His focus on the aesthetics of removed illegal tags and graffiti pieces led to creations that he offered to the audience in 2007, and continued to do so over the years in many places, including Zurich, Bursins, Weil am Rhein, Paris and Basel.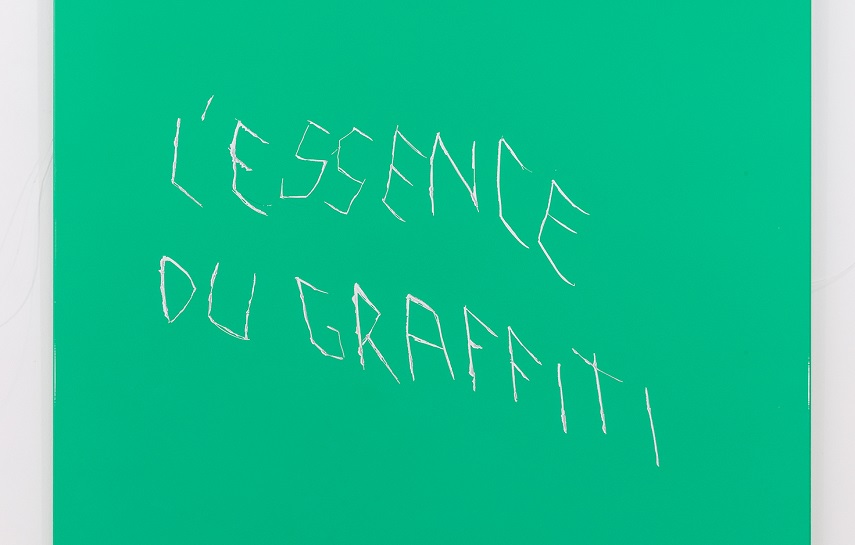 Thierry Furger Graffiti at Kolly Gallery
In 2017, Furger turns to novel expressive works that the Kolly Gallery will be showcasing at the exhibition Sgraffito for the first time. Creating a mixture of old traditions and a relatively new artistic movement through combinations of scratching and graffiti, Furger moves away from his explorations of ephemerality, into a practice that possesses artistic but also educational aspects. The exhibition Sgraffito runs from March 9 to April 8, 2017 at the Kolly Gallery in Zurich. The opening reception will be held on March 9th, from 6pm on.
Featured image: Thierry Furger - Sgraffito, 2017, detail. All images courtesy of Kolly Gallery.