The power of photography is something you have been able to read about on Widewalls many a times during the last months. It is truly an inspiring medium for emanating a potent message and capturing those ever-elusive moments of life (be sure to check out our expanding database of photographers). The art of photography can be utilized, apart from creative expression, to point to the pressing matters of the fast-paced and enigmatic nature of contemporary societies (for an inspiring artistic career of a photographer, read our feature article Art Rooted in Activism – JR). In just a few days, the public in Zurich will have a chance to admire the innovative and extremely interesting use of photography by Thierry Furger, an artist who is fighting against the disappearance of graffiti. In the anticipation of his next year's solo exhibition at Kolly Gallery, have look at the artist's new series of photographs titled It Was All a Dream…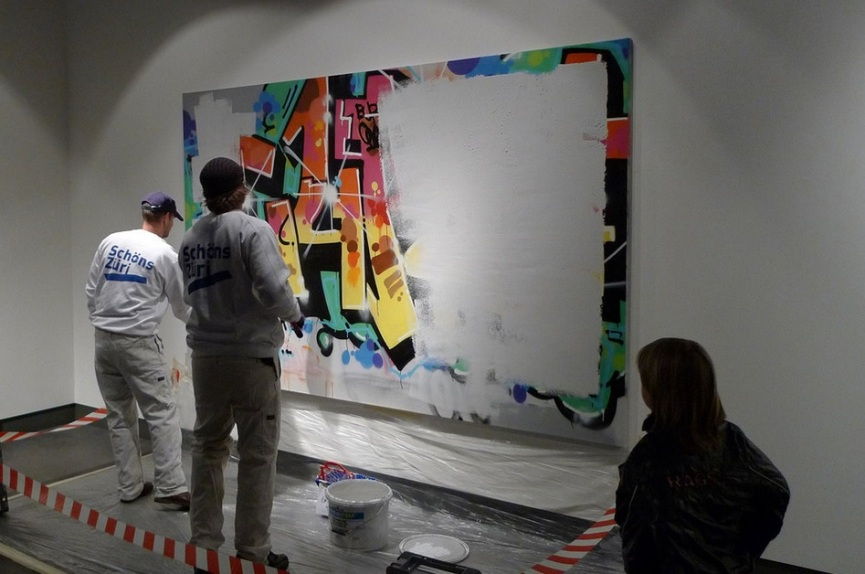 The Battle for Zurich and Graffiti
In the series Buffed Paintings, Thierry Furger examines the ephemeral nature of street art, more specifically graffiti (read more about the long-lasting vs. ephemeral issue of graffiti in our feature article The Nature of Street Art). He concentrates on the possibilities of transferring the art from its "natural habitat" into the gallery, but through a meticulous process of preserving the aesthetics of the art situated in the urban context. Similarly, the artist has also created a series of work titled Schöns Züri, which was inspired by the anti-graffiti campaign in Zurich. The artist is fighting against the color grey, which has been covering the walls of Zurich (to read more about the ways in which artists fight against graffiti destruction, read our article Saber's War on Graffiti Print). Furger paints over pieces of linen, thus conveying a story of that which once existed under the notorious grey. His newest artistic series which focuses on revitalization can be seen as part of his new sequence of photographs.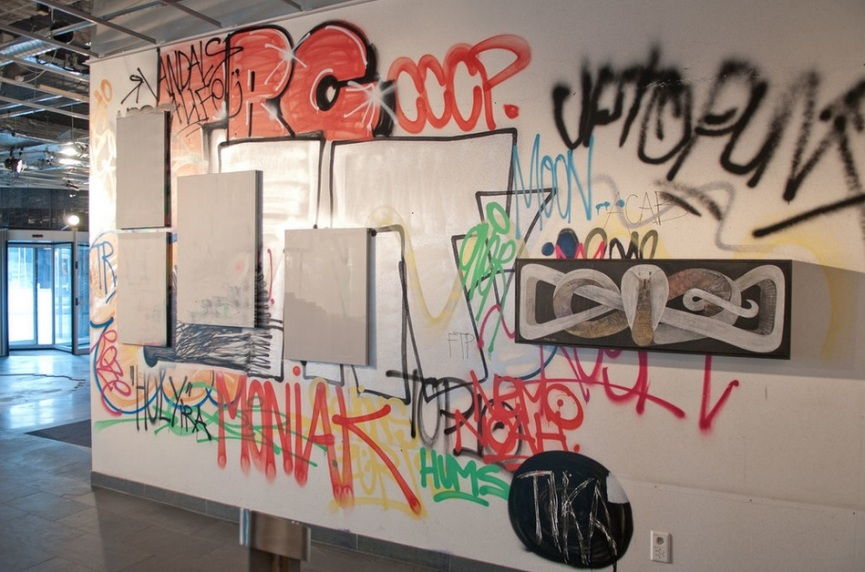 It Was All a Dream Series
Thierry Furger has made a series of photographs depicting an urban context of decay and ruined walls. This imagery is designed to point to a strong potential of urban interventions, which can be achieved through the art of graffiti. Thus, the artist simultaneously points to a certain space which is practically inaccessibly for the public, and transpires it masterfully into a gallery space (read more about this kind of transition in our article From Fine Art to Urban Art). Furger's work, in this sense, focuses more on the environment itself, rather than on the artwork which could appear. The photographs he had made are pasted on thick posters and presented in a completely different surroundings than the one they depict, emphasizing the artist's aspirations. The medium of posters which are wrinkled and have distorted edges serves as the reminder of the postmodern nature of our world. Curated by Dr. phill. Remi Jaccard, It was all a dream show is on view between November 7th and November 9th 2014 at Ramistrasse 44, Zurich.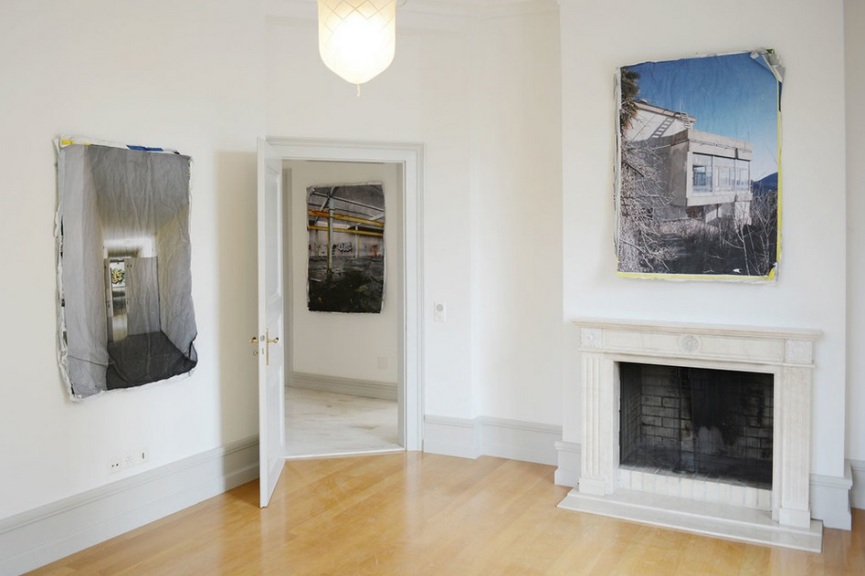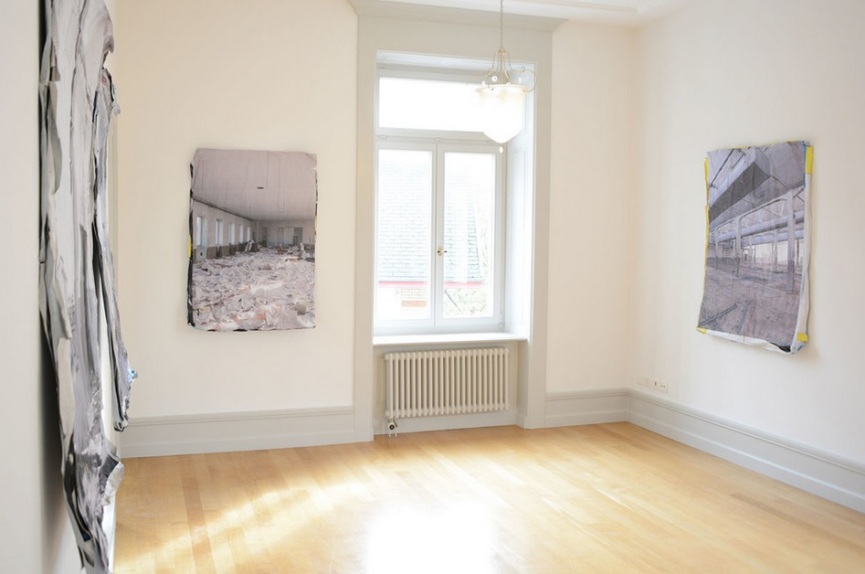 All images courtesy of buffedpaintings.com