The New Contemporary Art Movement is a theme chosen for the group exhibition curated by the Thinkspace Gallery at Mesa Contemporary Arts Museum in Mesa, Arizona. The exhibition titled Flourish will showcase works done in a variety of styles such as Hyperrealism, Illustration, Portraiture, Pop Surrealism, Street Art, Graffiti, Muralism, and Installation, which all belong to the New Contemporary Art Movement. Thinkspace Gallery is one of its most active proponents, and it has been dedicated to its promotion, including the current engagement of Thinkspace at Mesa.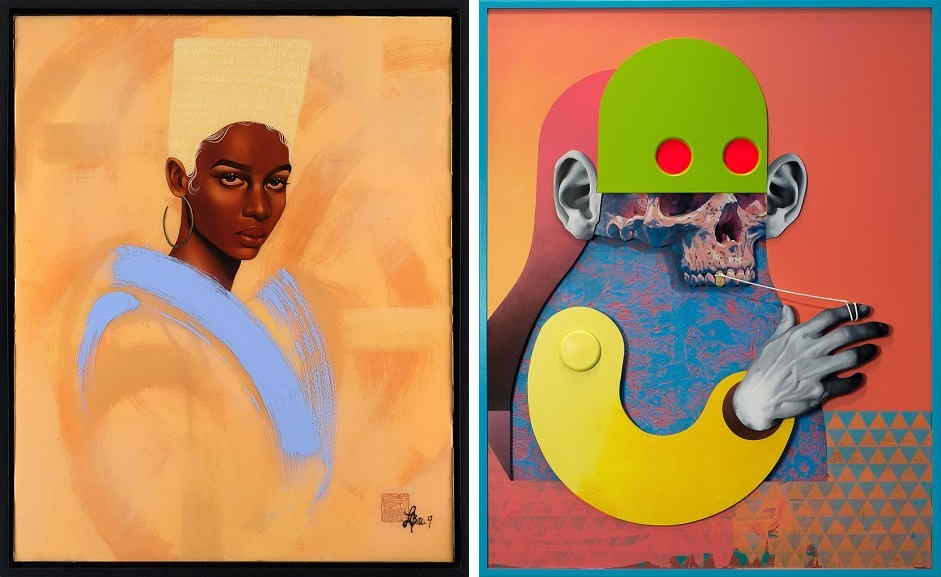 The Longest Running Art Movement in History
Being community-driven since the 1990s, the New Contemporary Art Movement has been gaining international recognition over the years, and is now recognized as the largest, and the longest running art movement. However, the movement is not constrained by a single style or media; instead, it includes a variety of media and stylistic approaches which nonetheless rely on one common element - figuration. The artists belonging to this movement draw from versatile sources, such as music, comics, illustration, design, skate culture, and tattoo culture. The outside world is in the focus of the movement, contrasting in this way the more self-referential gestures of fine art.
The current exhibition at Mesa is just one of Thinspace's forays into institutional spaces with art coming from this movement. Recently, the gallery also curated the exhibition of this type at The Fort Wayne Museum of Art. Such an exposure of the movement shows the full quality of the art that has largely developed outside of the institutional walls.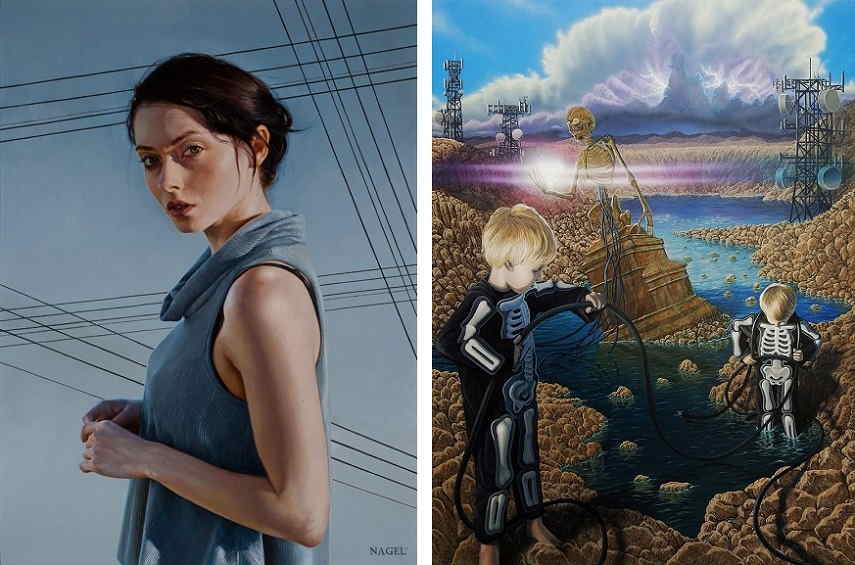 Thinkspace at Mesa - the List of Selected Artists
The Flourish exhibition is characterized by a large number of participants among which are Esao Andrews and Nosego who will create site-specific murals, and Felipe Pantone, who will design a project room installation. The full list of participating artists includes the names such as 1010, Aaron Nagel, Alex Garant, Alexis, Diaz, Allison Sommers, Amy Sol, Bec Winnel, Benjamin Garcia, Cinta Vidal, Craig 'Skibs' Barker, Curiot, Daniel Bilodeau, David Cooley, David Rice, Derek Gores, Dulk, Erik Siador, Ernest Zacharevic, Fernando Chamarelli, Frank Gonzales, Ian Francis, Icy and Sot, James Bullough, Joel Daniel Phillips, Jolene Lai, Juan Travieso, Kelly Vivanco, Kevin Peterson, Lauren Brevner, Linnea Strid, Liz Brizzi, Marco Mazzoni, Martin Whatson, Mary Iverson, Meggs, Michael Reeder, Molly Gruninger, Rodrigo Luff, Sarah Joncas, Sepe, Sergio Garcia, Stephanie Buer, Telmo Miel, Tran Nguyen, Wiley Wallace, and Yosuke Ueno.
As the curator of the exhibition and a co-owner of Thinkspace Gallery, Andrew Hosner explains that this collaborative show continues to reach out to the art establishment, until the establishment starts to pay attention to these artists and includes them into their permanent collections.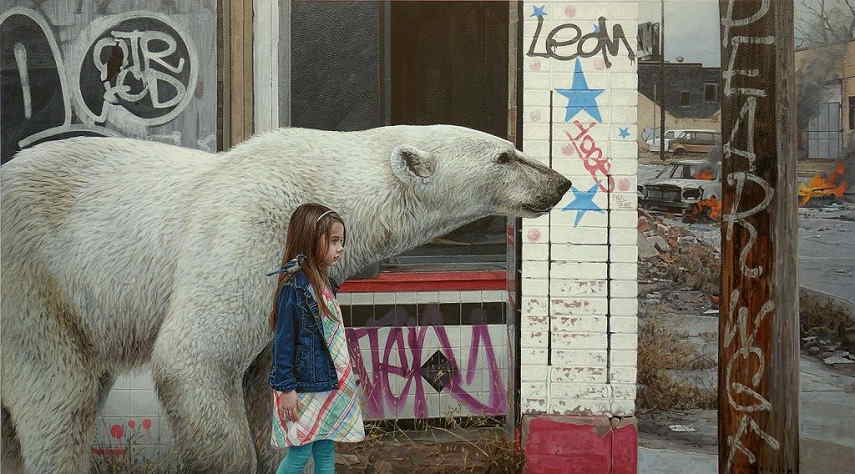 Flourish at Mesa Contemporary Arts Museum
Although different styles and genres that come under the New Contemporary Art Movement banner may seem disparate, they have in common a vibrant community of creatives, and are characterized by a return to figuration and its expressive possibilities. Another shared interest is attention to the social, instead to conceptual or abstract. The Flourish group exhibition at Mesa Contemporary Arts Museum, One East Main Street, Mesa, Arizona, opens on May 12th and will be on view through August 6th, 2017. The opening reception with artists in attendance is on Friday, May 12th, from 6-9pm.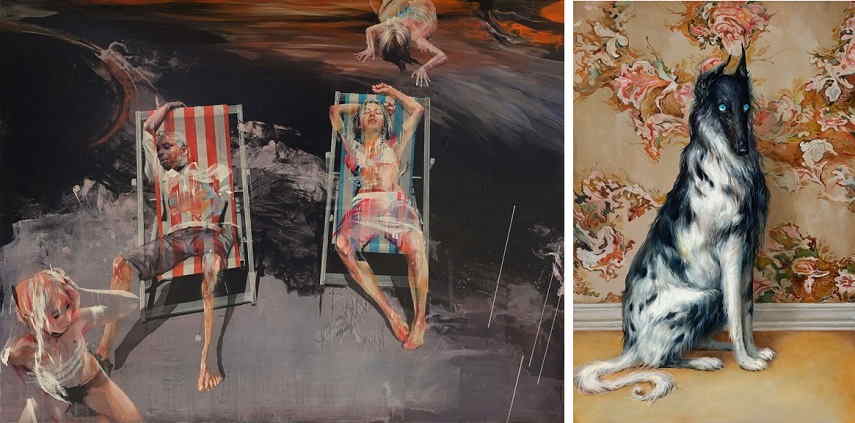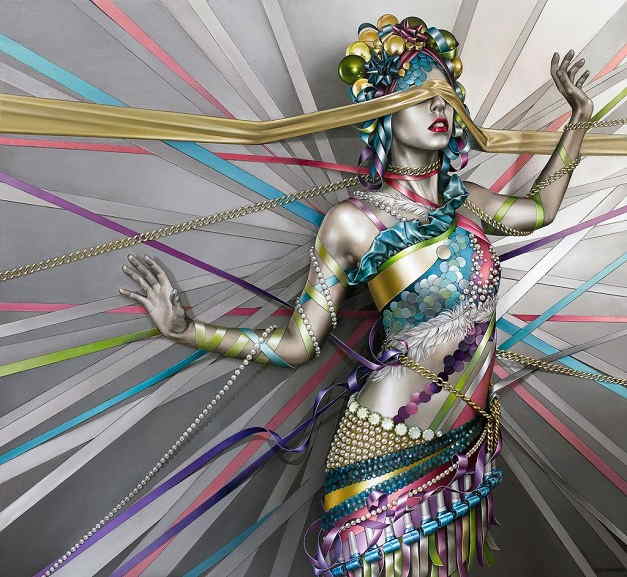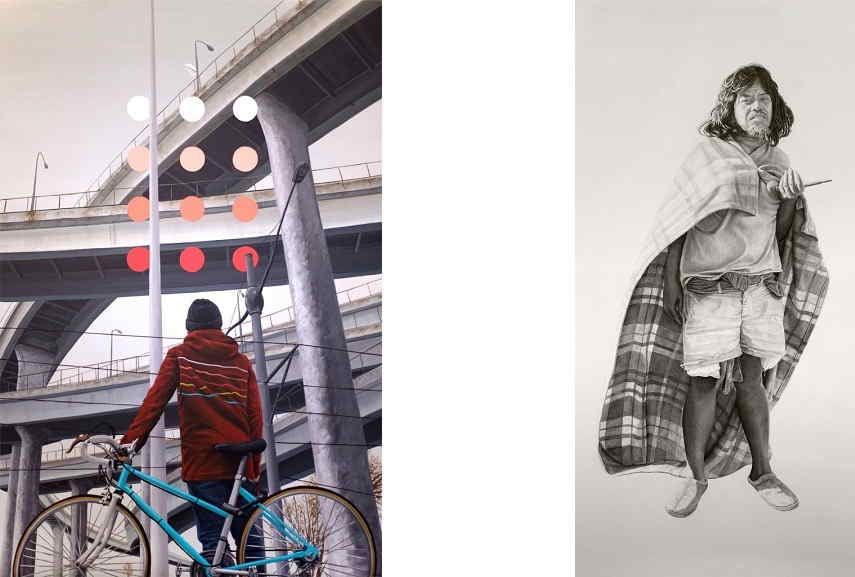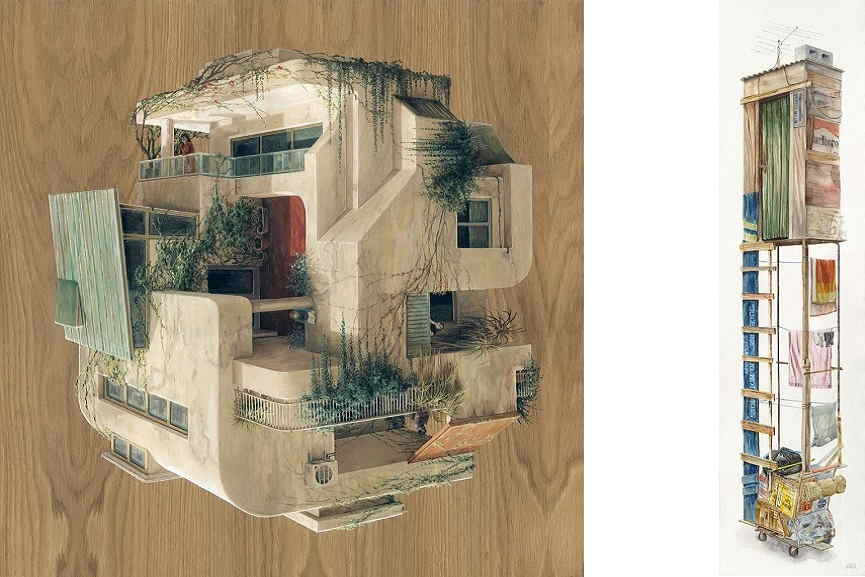 Featured images: Jolene Lai - Lost and Found, detail; Stephanie Buer - Sleeping Giants; Sainer (Etam Cru) and Zoer - Plastic Psychodelic. All images courtesy of Thinkspace Gallery.