This week's Widewalls exhibition feature has a special focus on Miami. The obvious reason: Art Basel Miami. The art highlight this winter draws galleries, artists, collectors, curators and journalists to Miami Beach. The selection we provide you with features the highlights of the exhibitions and fairs in Miami at the moment as well as the annual winter group show at Stolenspace Gallery in London.
CONTEXT Art Miami
Opening: Dec 3
CONTEXT Art Miami Pavilion,
3201 NE 1st Avenue, Miami, FL, USA
www.contextartmiami.com
CONTEXT is the sister fair to Art Miami dedicated to the development and reinforcement of emerging and mid-career artists, launched in 2012. CONTEXT is host to galleries like Fabien Castanier Gallery, Cube Gallery, Galerie Berlin, White Room and a variety of other urban and contemporary art galleries. The artist list is equally impressive. It reads the best of the up and coming urban art scene. The list includes: Speedy Graphito, Rero, JonOne and Mark Jenkins. For us the CONTEXT is definitely one of the most interesting events during this year's Art Basel Miami.
Shoot for the Moon
Opening: Dec 4
Wynwood Embassy
318 NW 23rd St, Miami, FL 33127, USA
Facebook: Wynwood Embassy
Over the last couple of weeks urban artists from around the world have found themselves in Miami's Wynwood District to paint the walls of the former industrial area. The abandoned Warehouses are the ideal platform for the works of: Alexis Diaz Best Ever, Alex Senna, Evoca1, JAZ, BEZT and many more.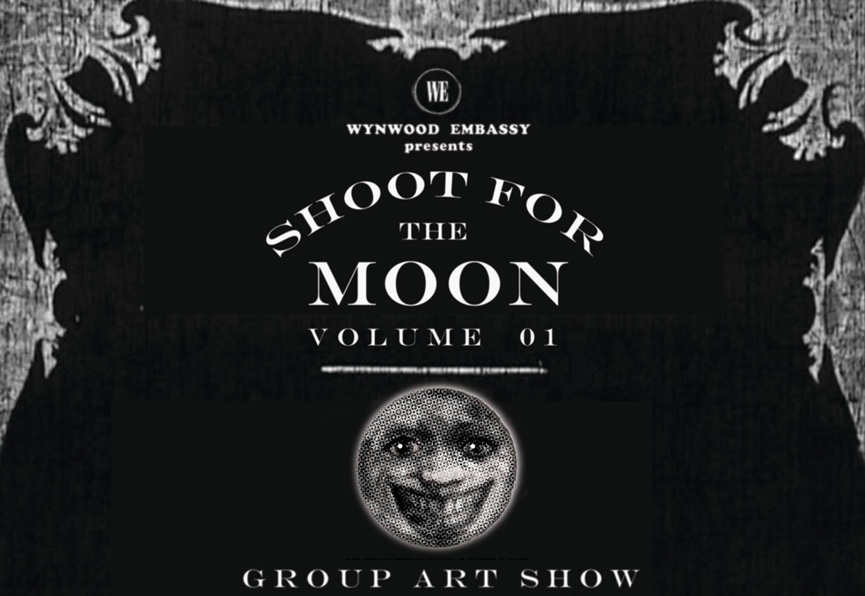 Ai Weiwei – According to What?
Opening: Dec 4
Pérez Art Museum Miami
1103 Biscayne Blvd, 
Miami, FL 33132
www.pamm.org
Ai Weiwei: According to What? is the first major international survey of this vital artist's multifaceted artistic oeuvre. This exhibition reveals Ai Weiwei's practice as emerging from an ever-questioning dialogue with the social, political and cultural positions of his native China and the world at large. Ai Weiwei works in a range of media, including architecture and design, and this exhibition will feature work of the last 20 years, including photography and the large-scale sculptures for which the artist is best known.
Stolenspace Winter Group Show
Opening: Dec 5
Stolenspace Gallery
17 Osborn Street, London E1 6TD, UK
www.stolenspace.com
Stolen Space Gallery in London hosts their annual winter group show again. The exhibition will feature brand new art work by: Alo, Allison Hueman, David Bray, Evan Hecox, Joram Roukes, Josie Morway, Kai and Sunny, Kelly Allen, Kelly McAllum, Meggs, Miss Van, Mysterious Al, Paul Stephenson, Ramon Maiden, Reka, Rone, Ryan Callanan, Sail (uselessarm), Shepard Fairey, Simon WG Butler, Twoone, Vinnie Nylon, Will Barras, Wordtomother and Zio Ziegler. In addition to this spectacular urban art line up Stolenspace Gallery will also release new prints by Andrew McAttee, D*Face, Ben Eine, Kai & Sunny, Rone and Will Barras. Haven't got any Christmas presents yet? Go to Stolenspace and get some.