With an impressive understanding of contemporary art and all its tools, media and ways of expression, Thomas Canto, one of France's most interesting artists of today, is coming to Rome's Wunderkammern Gallery. Interested in the depiction of the urban landscape through a meticulous artistic execution, he is all about detail, intuitive composition, geometry and a precise idea of color. For the occasion of his first ever solo show in Italy, the artist will do an indoor interactive installation, animated with a video mapping projection, as well as new mixed media work in form of painted canvases, nylon wires and plexiglass boxes.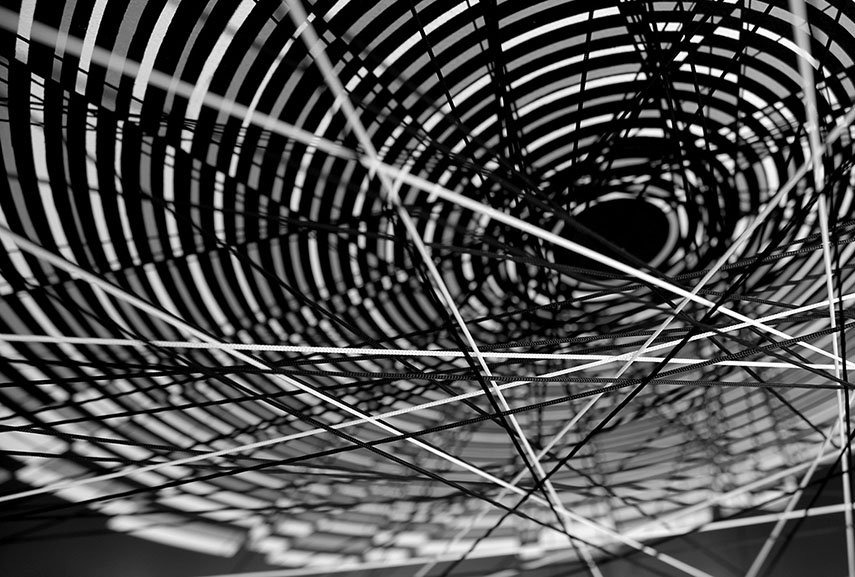 Complex Perceptions in Rome
Thomas Canto is an intriguing multimedia artist whose particular way of drawing inspiration from the world he lives in, architecture in particular, allows him to produce remarkable pieces of composite landscapes. Multilayered and dynamic, they evoke the embroilment of our everyday lives, our thoughts and even physical interconnectivity. Thomas Canto's works often directly interact with natural elements, as environmental installations, turning into distinct pieces of art placed outside their habitat, yet somehow belonging to their new one as well. Within themselves, they convey influences of many mainstream movements, like Op Art, Constructivism and Suprematism in their exquisite lining and structure, Urban Art for their outdoor existence, and Abstraction, for their particular expression of the artist's ideas.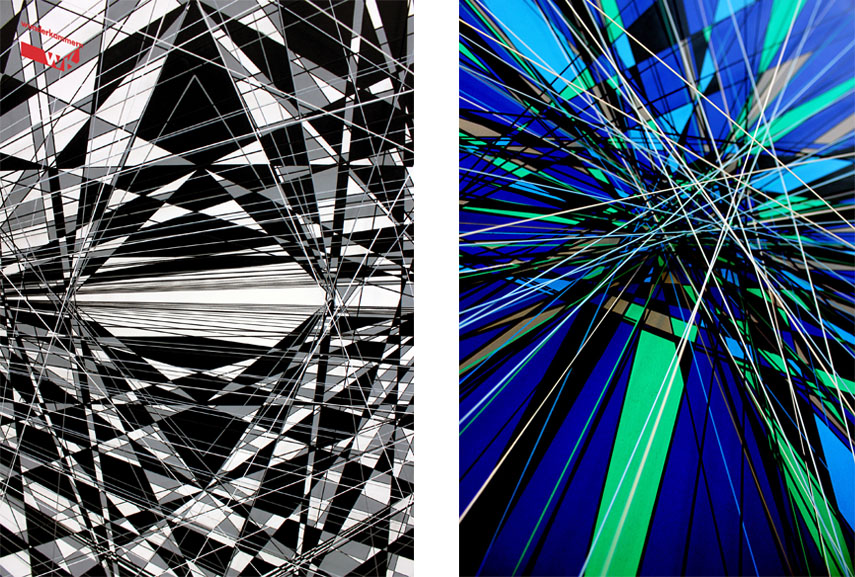 Still Lifes of Space Time
Playing with the notions of various media, including performance, sculpture, painting and installation, Thomas Canto looks to express himself through the means of abstraction and chaos. His incisive interaction with the surrounding space reflect in his three-dimensional creations, which combine painted surfaces with nylon-wired compositions, as a kind of a physical entanglement. Thomas Canto looks into the concepts of space and time, crucial in his works, and presents their complex, fantastic aesthetics via shadows and light of his geometric shapes. In a unique manner, the artist offers a fresh perception of these matters, guiding us toward a new understanding and overall perception of them - for in chaos, we will be able to find exactly the answer we're looking for.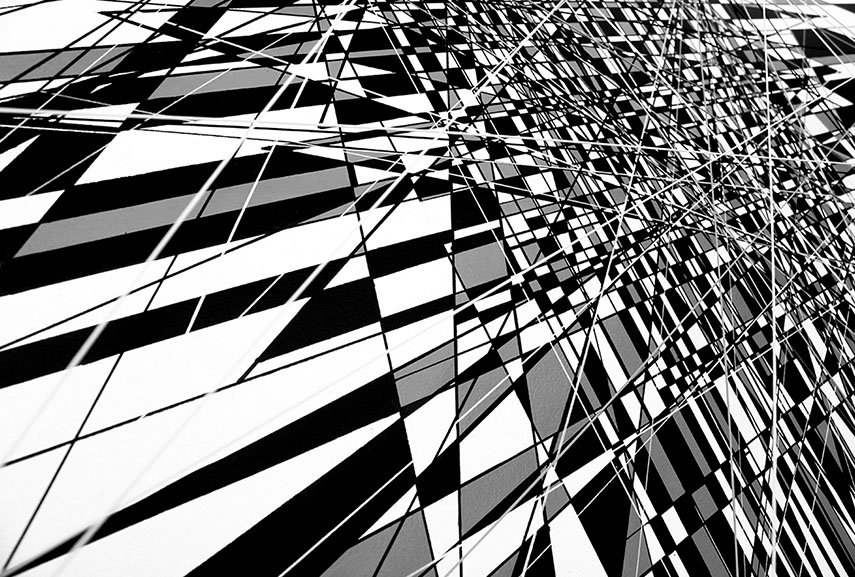 Thomas Canto Exhibition at Wunderkammern Gallery Rome
Still lifes of space time, an exhibition of works by Thomas Canto, will open on November 21st 2015 at Wunderkammern Gallery in Rome, Italy. The opening is scheduled for November 21st at 7pm. The show will stay on view until January 9th, 2016. To present a critical essay of the show, there will be famous Italian curator, arts critic, writer and essayist, Achille Bonito Oliva. He is one of his country's most prolific figures in art and culture, having written many essays and curated numerous exhibitions. He is also the founder of Transavanguardia, an all-Italian movement developed in the 1980s.
For more exhibitions, sign up for My Widewalls today! 
All images courtesy of Wunderkammern.