Maureen Paley from London is organizing an exhibition of the New York-based artist Thomas Eggerer. The show is entitled OZONE and the latest works by this amazing artist will be on view. Maureen Paley had some amazing shows this spring and early summer; let us just remind you of the exhibition of Donald Urquhart called 1978 and AA Bronson's show entitled Hexenmeister. These shows were quite successful, and there is no doubt that the Thomas Eggerer exhibition will be as great as the previous ones in this London-based gallery. The show takes place at the peak of the summer season, so you will certainly have enough time to visit it.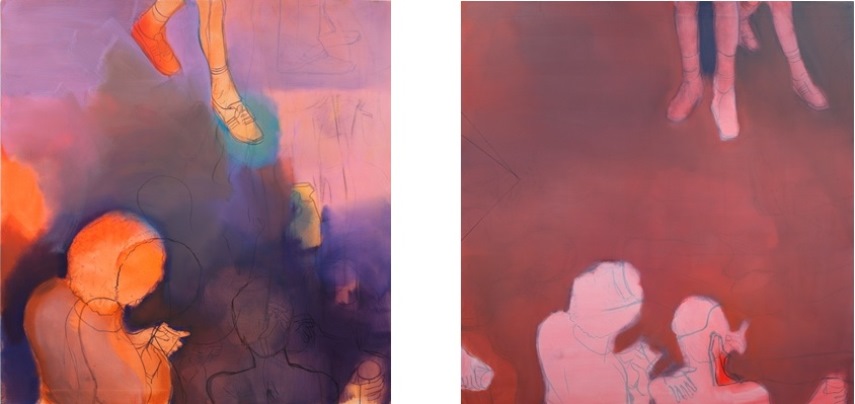 Thomas Eggerer: From Conceptualism to Abstraction
The art of Thomas Eggerer is very complex; he has used different techniques and styles in his oeuvre, and he can be linked with different artist movements. Eggerer became a recognized artist when he was a member of the artist collective Group Material. This collective, created during 1980s, was interested in social issues, but above all in politics of representation; it examined the possibilities of group work, instead of individual artistic practices, and they produced critically oriented installations in museum exhibitions and biennials. Under strong influence of the postmodern thought, the work of this artistic collective could be classified as a conceptual art movement. Thomas Eggerer became a member of the group when he moved to the United States in the 1990s (he was born in Berlin, in 1963). However, by the late 1990s his focus switched back to painting and he has been exhibiting this work extensively over the last fifteen years. He exhibited all over the world, mainly in the United Stated and Europe.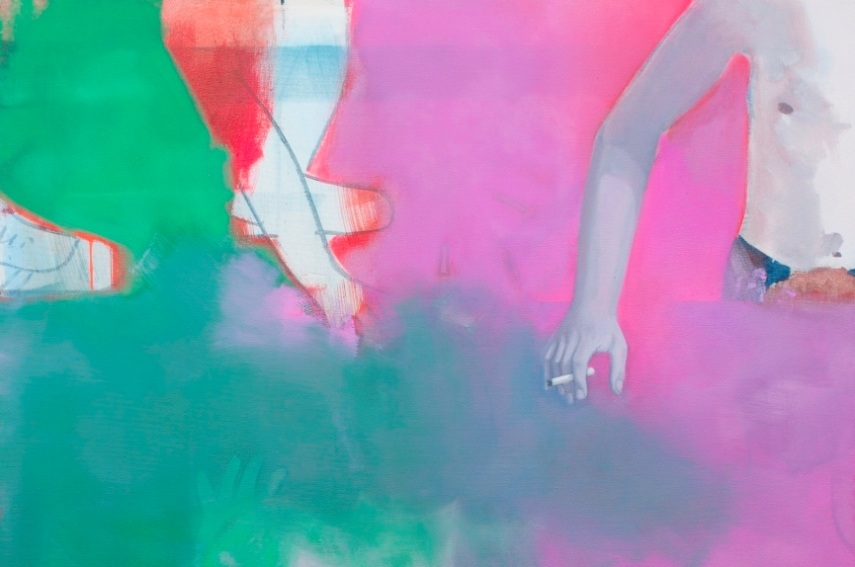 OZONE: Abstract and Figurative Art of Thomas Eggerer
Thomas Eggerer's paintings are characterized by pictorial language that blurs the line between abstraction and figuration. The faces of the figures in his paintings are often hidden, anonymous, and they seem as if in a process of exchange or action. By depicting groups of people in ambiguous architectural settings, the artist explores the interaction of forms and colors in paintings, drawings, and collages. The figures are usually observed from an elevated perspective, while forms of currency such as money, cigarettes or cans of beer are held and gestured towards, suggesting modes of social transaction with intent. Eggerer uses different processes in his paintings – from sketching, stuttering, dripping to staining. These processes make his subjects appear at once dismantled and stitched together.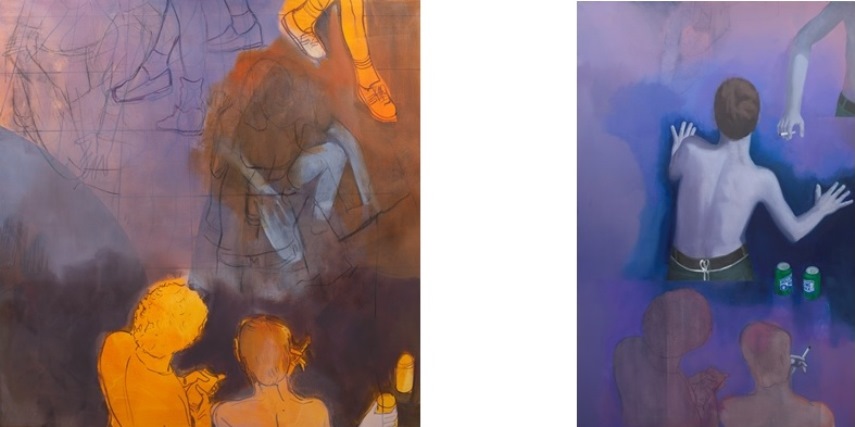 Thomas Eggerer at Maureen Paley: OZONE exhibition
This is the second solo exhibition at Maureen Paley by New York-based artist Thomas Eggerer. The exhibition takes place at the peak of the summer season. So, for art lovers, this show is a must see event. The exhibition OZONE will be on view from July 17th until August 23rd, 2015, at Maureen Paley, London.
Sign up for My Widewalls, and be informed about upcoming exhibitions! It's free of charge!
Featured Image: Thomas Eggerer - Red Miasma, 2015, detail
Images courtesy of Maureen Paley.