Thomas Marecki, a German graphic designer and urban artist best known for his pictures and installations about mobility, is currently showcasing his series entitled The Private Sketch at the Urban Art Section of Berliner Liste 2016. Marecki has created a remarkably innovative body of work in the past two decades – everything started back in the mid-90s when the artist has founded Lodown magazine. This publication, along with Marecki's books written in the late 90s, was dedicated to popular culture and subcultural topics, such as American pop art, graffiti, electronic music and skateboarding.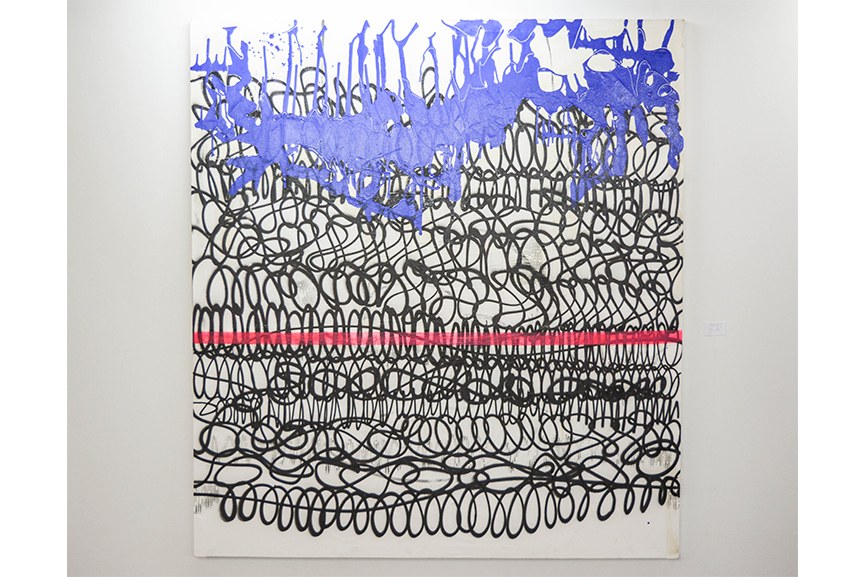 Interpreting Popular Culture in a Non-Mainstream Way
Thomas Marecki was born in Berlin in the early-70s and he began his career as a graphic designer, working on many projects related to typography. Around the same time, he started creating graffiti strongly influenced by his interest in design, typography, and layout. Thanks to Marecki's immense talent and innovativeness, each publication of his Lodown magazine had a different design and typography. The magazine has won many prestigious awards and in 2016 it celebrated its 100th edition, after which Marecki decided to dedicate himself to new artistic projects. Already in 2002, the artist started working on his personal archive consisting of various photographs, illustrations and sketches, but his newest project, entitled The Private Sketch, represents a truly comprehensive collection of his graphic works and sketches made between 1996 and 2016.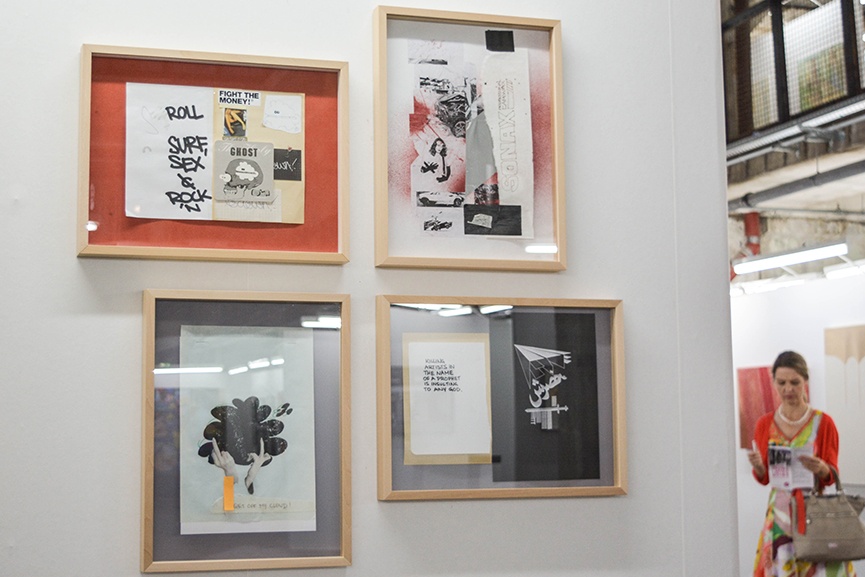 The Private Sketch at Berliner Liste 2016
Marecki's newest project was initially shown at Open Walls Gallery in Berlin, in July 2016, before coming to the Berliner Liste in September. The Private Sketch doesn't include only Marecki's old graphic works and sketches, but also some new pieces made specifically for the show. The exhibit features a refreshing variety of small pieces, unpublished works, pre-production sketches, and collages. Marecki's main idea behind this series of works is the interpretation of various networks, experiences, and environments existing in the modern-day era. I want to create a parallel approach to common things, link and connect things which are otherwise considered disparate elements and thus create a present that is both absurd and real – just like today's reality, said Thomas Marecki about his latest work.
The Private Sketch is currently on display at Urban Art Section of the Berliner Liste and we invite all street and urban art enthusiasts to visit Marecki's booth at the biggest art fair in Berlin. Marecki is represented by Open Walls Gallery.