Ever since May 2010, art enthusiasts from Berlin and beyond have been enjoying an exhibition space dedicated to one of the most extensive private collections in Europe - one put together by Thomas Olbricht. A chemist, doctor of medicine and endocrinologist, he has been an avid collector of artworks spanning from the early 16th century to the latest contemporary masterpieces, and by opening me Collectors Room Berlin, he created a place not only for his own collection but also for other international ones with whom the gallery collaborates and exchanges exhibitions. Coming this September, his remarkable collection of Abstract art and its most renowned representatives will be up on display in the German capital, and it is certainly an occasion that should not be missed.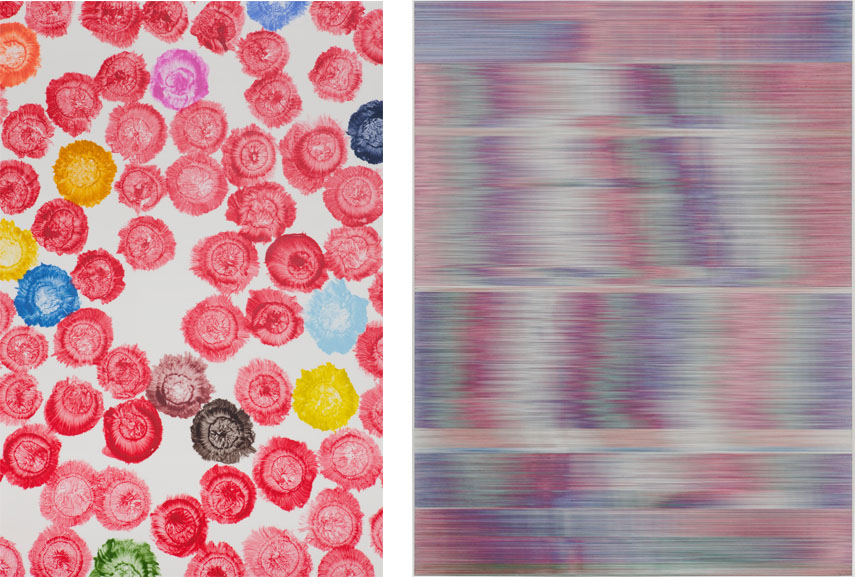 The Thomas Olbricht Collection of Abstract Art
Fascinated by the intense color and expressive gestures, Thomas Olbricht has been drawn to Abstract art for the past three decades. In all its splendid variety in media and style, more than 350 artworks of the collector's current favorites, created by as many as ninety different artists, will soon be featured in an exhibition dedicated to all our senses. While relaxing and having a drink at the gallery premises and its new installation of seating arrangements featuring Danish-designed furniture and carpets, the visitors will be able to engage with the pieces on view. Practically every big name of this influential form of art will be featured, be it established figures or younger creatives. The show surely comes at a time when abstract art is having a moment on the artistic scene worldwide, as well as on the market.
Featured Artists
Entitled My Abstract World, the exhibition of Thomas Olbricht collection is ready to showcase an impressive roster of international artists. Here are some of the most notable ones: Etel Adnan, Ahmed Alsoudani, John M. Armleder, Jo Baer, Ali Banisadr, Max Bill, GL Brierley, André Butzer, Albrecht Demitz, Paul Fägerskiöld, Mark Flood, Daniel Pflumm, Bernard Frize, Andreas Golder, Henriette Grahnert, Katharina Grosse, Peter Halley, Federico Herrero, Jochen Hiltmann, Olaf Holzapfel, Vladimir Houdek, Callum Innes, Robert Janitz, Imi Knoebel, Caroline Kryzecki, Robert Longo, Joseph Marioni, Sarah Morris, David Ostrowski, Sigmar Polke, Gerhard Richter, Sterling Ruby, Adrian Sauer, Thomas Scheibitz, Martina Steckholzer, Henning Strassburger, Christine Streuli, Rosemarie Trockel, Brent Wadden, Ekrem Yalcindag, Toby Ziegler and Heimo Zobernig.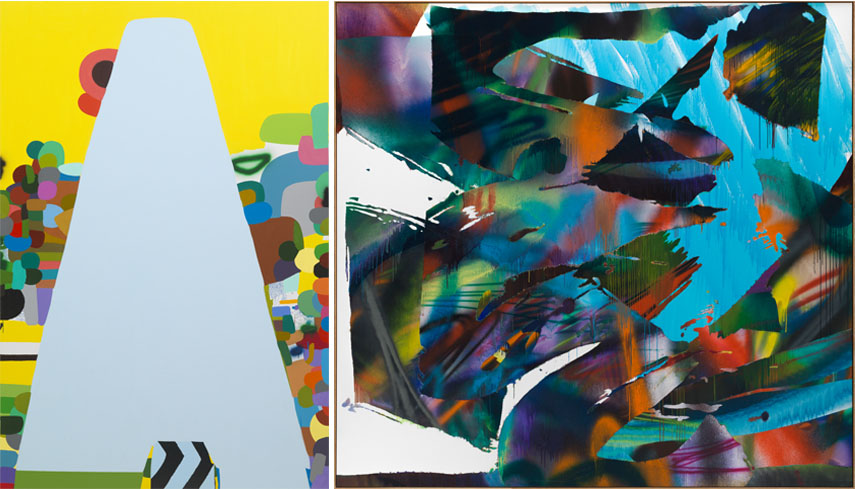 My Abstract World at me Collectors Room Berlin
Is the line-up as impressive as the one above will not convince you to visit Thomas Olbricht's exhibition space, we're not quite sure what else it would have to take. If you're in the German capital as we speak, the gallery is hosting the extraordinary showcase of works by Cindy Sherman, as well as a group show dedicated to the act of the gaze. My Abstract World will be on view at me Collectors Room in Berlin, Germany, from September 14 through late March, 2017.
Featured image: Ali Banisadr - Foreign Lands, 2015. Copyright the artist, Courtesy Galerie Thaddaeus Ropac, Paris. All images courtesy me Collectors Room Berlin.