For almost four decades, Thomas Ruff has been investigating the status of the image in contemporary culture through a variety of photographic series. Cosmology, suburbia, nudity, utopianism, catastrophe – these are just some of the subjects the acclaimed German photographer has been addressing, taking a critical, conceptual approach to photography. Using technological advancements, he realizes new visual possibilities and means of the medium and questions its artistic qualities. The first major London retrospective of the famed photographer will soon go on view at Whitechapel Gallery. Titled Thomas Ruff: Photographs 1979 – 2017, the exhibition will draw from the full range of Ruff's output, from his acclaimed Portraits – passport-style portraits, reproduced on a huge scale and revealing every surface detail of their subjects, to his most recent press++ photographs, drawing on newspaper archives from the era of the space race and Hollywood starlets.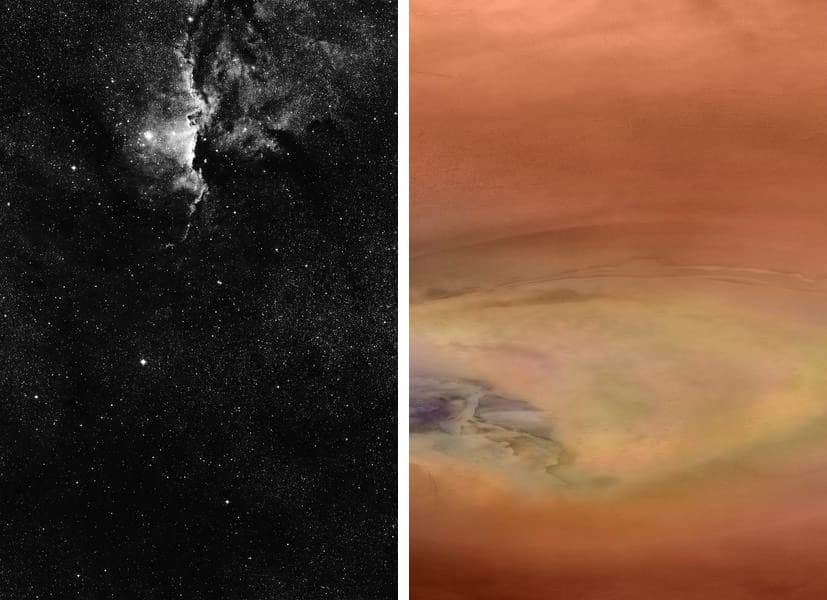 Scale, Cosmic and the Everyday
Organized thematically, the artist's first major London retrospective begins with his explorations of questions of scale, the cosmic and the everyday. This section includes L'Empereur (1982), a sequence of eight images which depict the artist in a range of exaggerated slumped poses with two chairs and a yellow floor lamp; Porträts (Portraits) (1986–91; 1998–), Ruff's series of passport-style portraits reproduced on a huge scale, reveal every surface detail of their subjects; Sterne (Stars) (1989–92), photographs taken by a high-performance telescope at the European Southern Observatory and two additional series Maschinen (Machines) (2003–) and m.a.r.s. (2010–). The exposition continues with one of his earliest series Interieurs (Interiors) (1979–83), which documents rooms inside the houses of his friends and acquaintances in Düsseldorf, alongside large-scale works from his 2004 jpeg, Nächte (Nights) (1992–96) and andere Porträts (Other Portraits) (1994–95).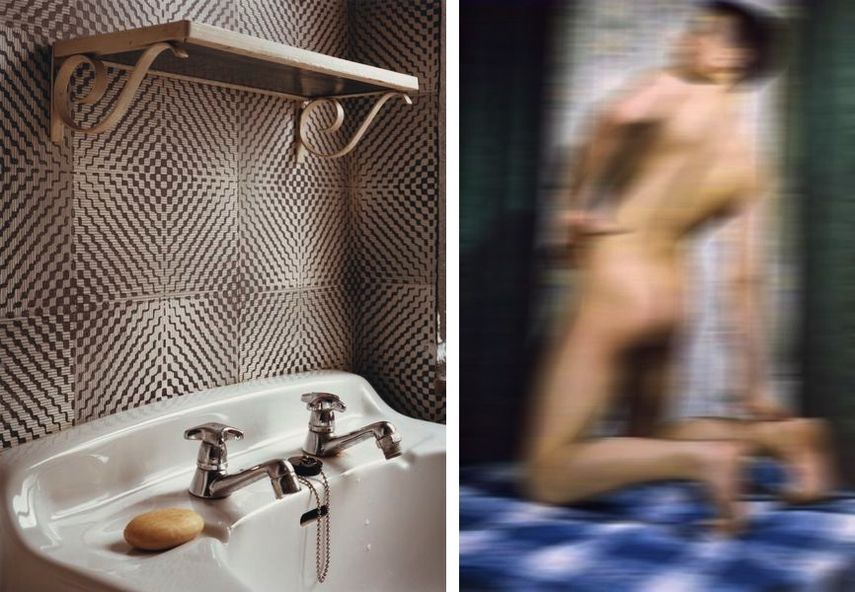 Resonating With Contemporary Political Debates
In the Gallery 8, the viewers can examine the series Häuser (Houses) (1987–91), studies of ordinary suburban buildings, devoid of human presence and shot in the style of architectural photography, alongside two series deriving from the types of imagery that might be at home in the suburban bedroom - the nudes (1999–) and the Substrate (Substrates) (2001–), as well as two recent ones Fotogramme (Photograms) (2012–) and Negative (Negatives) (2014). The display concludes with two series which question the documentary value of press photography - The Zeitungsphotos (Newspaper Photographs), the reproduction of photographs which the artist cut out of German newspapers and weekly magazines and press++ (2015–), making use of retired archival photographs from several decades of American newspapers.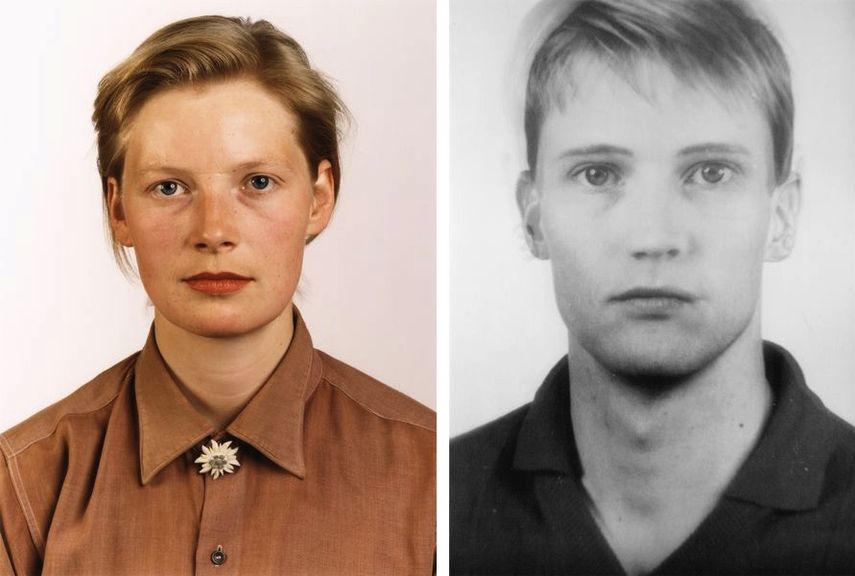 Thomas Ruff Art Exhibition at Whitechapel Gallery
Curated by Iwona Blazwick, Director, Whitechapel Gallery with Cameron Foote, Assistant Curator, Whitechapel Gallery, the exhibition Thomas Ruff: Photographs 1979 – 2017 will be on view at Whitechapel Gallery in London from September 27th, 2017 until January 21st, 2018. The exhibition is accompanied by a fully-illustrated publication including essays by David Campany, Sarah James and others, alongside a glossary and bibliography. To coincide with the opening of the exhibition at Whitechapel Gallery, a focused selection of Ruff's acclaimed, monumental portraits of the late 1980s will also go on display as an intervention at the National Portrait Gallery.
Featured images: Thomas Ruff - L'Empereur 06 (The Emperor 06), 1982; C-print, 30.2 × 40 cm © The artist; Left: neg◊india_01, 2014; C-print, 29 × 22 cm © The artist / Right: phg.07_II, 2014; C-print, 240 × 185 cm © The artist; Left: jpeg ny01, 2004; C-print, 276 × 188 cm © The artist / Right: press++21.11, 2016; C-print, 259 x 184 cm © The artist; Substrat 31 III (Substrate 31 III), 2007; C-print, 186 × 268 cm © The artist; Maschine 1390 (Machine 1390), 2003; C-print, 112 × 147 cm © The artist; Nacht 9 II (Night 9 II), 1992; C-print, 20 × 21 cm © The artist; Zeitungsfoto 101 (Newspaper Photograph 101), 1990; C-print, 21.6 × 18.4 cm © The artist; Haus Nr.11 III (House Nr.11 III), 1990; C-print, 193 × 240 cm © The artist. All images courtesy of Whitechapel Gallery.