For almost four decades, Thomas Ruff has been investigating the status of the image in contemporary culture through a variety of photographic series. Taking a critical, conceptual approach to photography, he has been exploring subjects such as cosmology, suburbia, nudity, utopianism, and catastrophe. Using technological advancements, he realizes new visual possibilities and means of the medium and questions its artistic qualities.
The current online exhibition at Mai 36 Galerie offers a new look on Ruff's concern with the various kinds of image production and most of all on his boyhood and ongoing interest on the universe and celestial bodies. Titled Space Oddity, the exhibition will bring together a selection from the series press++ (2015), ma.r.s (2011), zycles (2008), cassini (2008) and stars (1989–1992).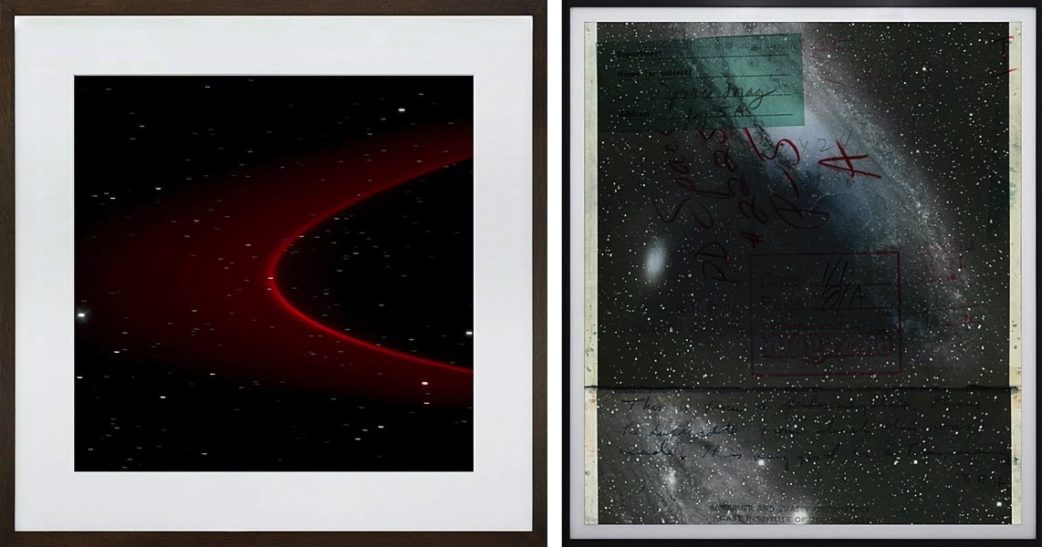 Thomas Ruff and Space
As Thomas Ruff explained, as a boy he bought a telescope to look at the stars before acquiring a camera. When he was 19 and was supposed to go to the university, he had to decide whether he would study astronomy in Heidelberg or art photography in Düsseldorf. Although he chose photography as his career, his fascination with space exploration remained, greatly influencing his art practice.
Throughout his career, Ruff has regularly used scientific photographs as source material. After coming across the NASA pictures, he was utterly fascinated with these extremely realistic, naturalistic and yet strange photographs of a universe. He has been collecting appropriated imagery of space over the last 20 years.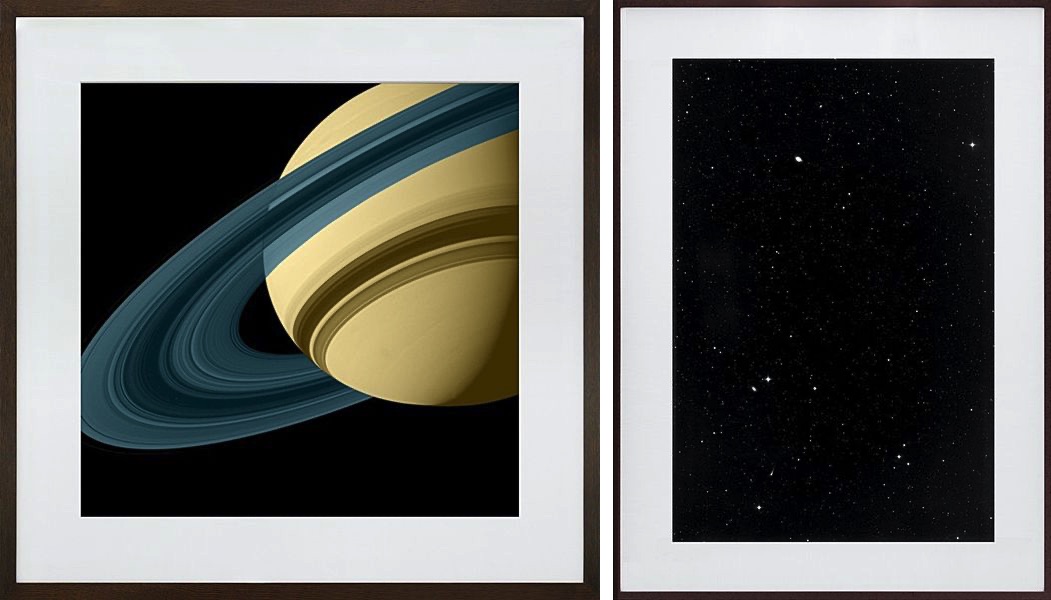 Works on View
The public will have an opportunity to see works from several bodies of work.
The series zycles was inspired by drawings found in 19th-century antiquarian books on electromagnetism and constructed with the use of a computer program to visualize and process complex formula of linear algebra.
For the series cassini and ma.r.s, the photographer used an archive of satellite images of Saturn and its moons, provided by the NASA online. After the Cassini probe was deliberately disposed of via a controlled fall into Saturn's atmosphere after its nearly two-decade-long mission, the artist began working with original copies of the 1212 negatives of the European Southern Observatory (ESO) archive to create the monumental stars series.
His recent series press++ features photographs of archival media clippings from American newspapers and magazines from the 1950's and the60's. Similarly, for the earlier series zeitungsfotos, he used the newspaper photographs issued from his personal archive.
Thomas Ruff Exhibition at Mai 36 Galerie
All of these bodies of work demonstrate the Ruff's ability in exploiting state-of-the-art technology in striking combinations of matter-of-fact documentation and formal elegance.
The exhibition Space Oddity will be on view in the virtual viewing room of Mai 36 Galerie in Zurich until June 6th, 2020.
Featured image: Thomas Ruff - Zeitungsfoto 223, 1991. C-Print, 7.87 x 12.2 in (20 x 31 cm). Edition of 12 + 4 AP. All images courtesy of Mai 36 Galerie.