It's not a secret that the Saint Louis Art Museum is internationally renowned for its collection of contemporary German art, an assortment of artworks that, among other brilliant works, includes many extraordinary photographs made by Thomas Struth. It is this acclaimed photographer that will be put in the spotlight for the museum's upcoming exhibition titled Thomas Struth: Nature & Politics.
This show will primarily deal with the artist's most recent work, extending his interests in the aesthetics of technology and innovation, but it will take into account a lot of his previous projects as well, presenting bodies of work as a continuous, natural evolution.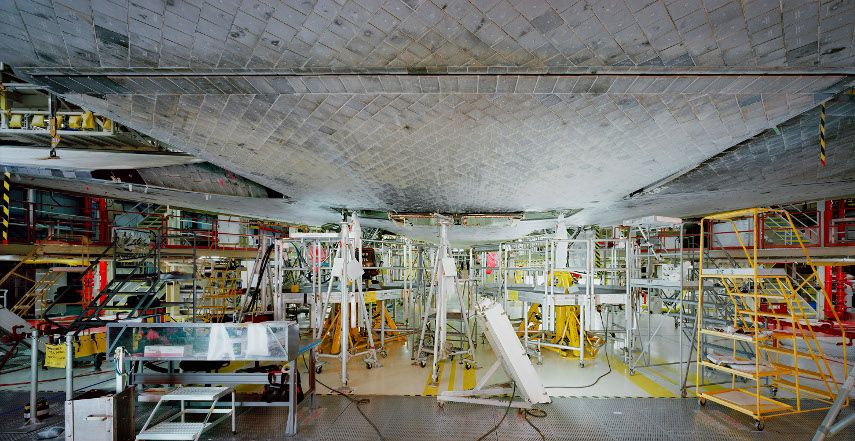 Thomas Struth: Nature & Politics
Thomas Struth has been active since the late 1970s, when he started to develop his expansive and formally rigorous photographs of urban architecture and cultural spaces. His photographic interest, however, took on a bit of a turn in recent years.
During the last ten or so years, the artist traveled the world to photograph engineering facilities and scientific research locations. Struth wanted to capture the intricacies of sites where human knowledge, ambition and imagination bravely push our civilization further.
This resulted in a fascinating series of photos, out of which 35 pictures characterized by luminous color and monumental scale were selected for the Thomas Struth: Nature & Politics show. It will certainly be an exquisite event, an opinion Brent R. Benjamin, the Barbara B. Taylor Director of the Saint Louis Art Museum, also shares:
This exhibition allows our visitors to enjoy a deeper experience with the works of one of the most significant living photographers.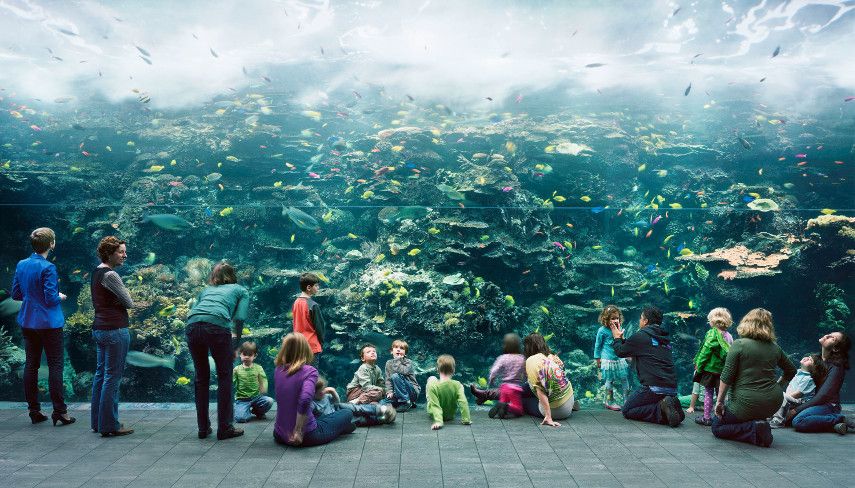 Opening Concealed Doors With Photography
Thomas Struth's work selected for this occasion aims to take the viewers into spaces which are not accessible to most people, as they become passengers on a journey through aeronautical centers, robotics laboratories, surgical suites and nuclear fusion facilities. It's fascinating to observe these locations up-close as they are a lot less Sci-Fi-looking than what an average Joe might expect.
At their core, Struth's photos from this series want to investigate the human attempts to understand and harness forces of nature, putting research facilities under the microscope and proceeding them with sculptural qualities in the process.
Although Thomas Struth: Nature & Politics will center on images of technological subjects, Struth's other relatively recent images will also be on display, like the pictures of the make-believe environment of Disneyland and the politically contested landscape of Israel and the Israeli-occupied West Bank.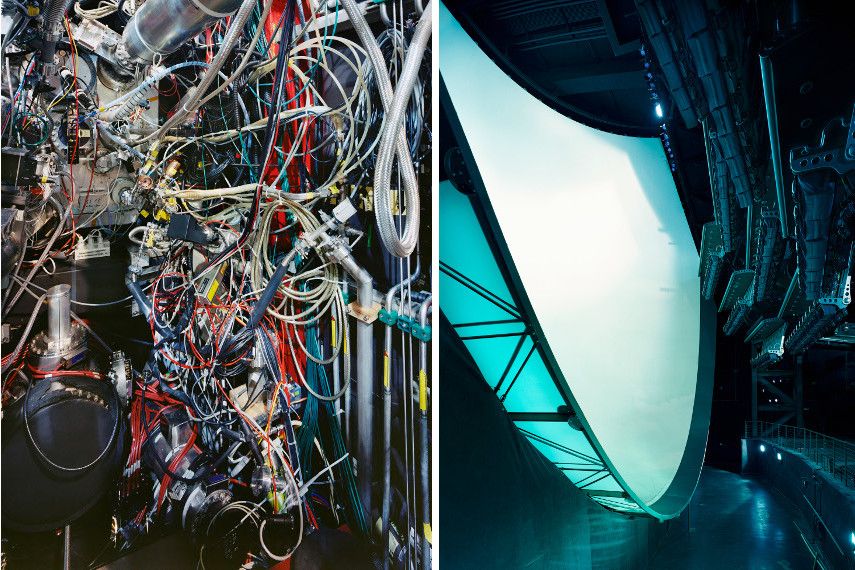 Thomas Struth Art Exhibition at Saint Louis Art Museum
Thomas Struth did a marvelous job rendering awe-inspiring structures with highly articulated details in a way that does not completely take away their strong note of mystery, especially to an untrained eye. By doing so, the photographer made sure that the accent is placed on the emotional responses and not on attempts to explain the physical phenomenon of the subject matter.
Thomas Struth: Nature & Politics will be on view from November 5th, 2017 to January 21st, 2018, at the Saint Louis Art Museum in St. Louis, Missouri.
Featured images: Thomas Struth - Tokamak Asdex Upgrade Interior 2, Max Planck IPP, Garching 2009, Chromogenic print; 55 3/4 x 59 1/4 inches; Hot Rolling Mill, Thyssenkrupp Steel, Duisburg 2010, Chromogenic print; 71 1/4 × 83 1/2 inches; Golems Playground, Georgia Tech, Atlanta 2013, Chromogenic print; 92 1/2 × 129 1/8 inches; Thomas Struth - Figure, Charité, Berlin 2012, Inkjet print; 35 1/4 × 51 3/4 inches; Mountain, Anaheim 2013, Chromogenic print; 83 1/2 × 130 7/8 inches; Al-Ram Quarry, Kafr 'Aqab 2011, Inkjet print; 52 7/8 × 65 3/4 inches; Stellarator Wendelstein 7-X Detail, Max Planck IPP, Greifswald 2009, Chromogenic print; 64 1/4 × 83 5/8 inches, High Museum of Art, purchase with funds from, the H. B. and Doris Massey Charitable Trust, 2010.241; Images © Thomas Struth. All images courtesy of Saint Louis Art Museum.