The mystical atmosphere in Thomas Verny art will soon be presented through a series titled Lidographies at Green Flowers art gallery! The horizon, the first element in the development of a Marine, sometimes capped with cirrus, cumulus or stratus clouds tells us about the dynamics of his atmospheric masses which give the landscape its lighting and its particular nature. The series was born from the artist's daily practice of pastel along the coastal strip between Sète, Frontignan, Maguelone, Palavas and Great Motte. The lido in the name suggests a strip of sandy soil, separating the sea from the lagoon, offering the contemplatives an unparalleled journey.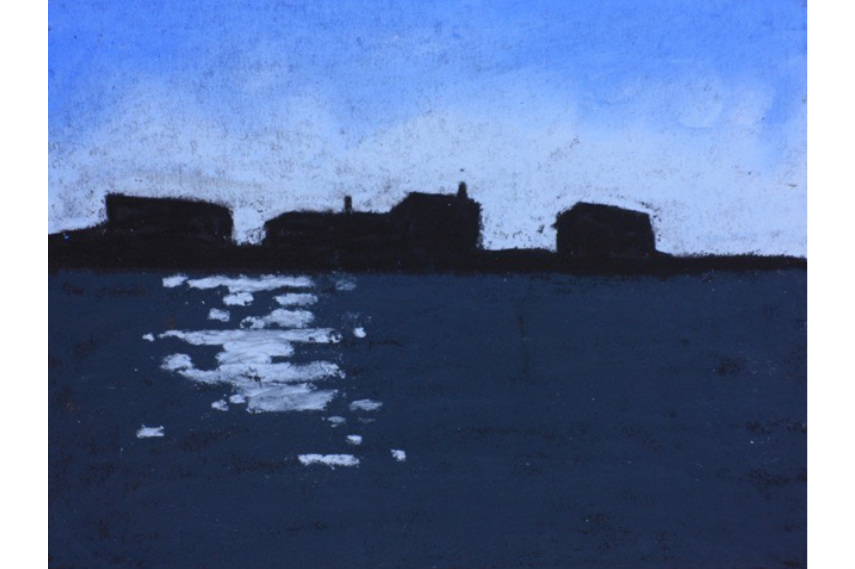 The Eternal Synthesis Between Solid and Fluid Forms
On one side Mare nostrum, the sea, its perpetual movement, a mirror of the human soul with its changing reflections and its silver fishes. On the other side shores, the littoral ponds, calm bays shaped by marine transgression, which form a sanctuary and a privileged habitat for many species. This great mix of water, mud and dry algae become so vivid that it is almost possible to smell them through the poetic and contemplative pastel works by Thomas Verny. A thin strip of clastic material accumulated by the coastal becomes essential to the survival of the entire landscape, unfolding its art of virile synthesis in a simple composition.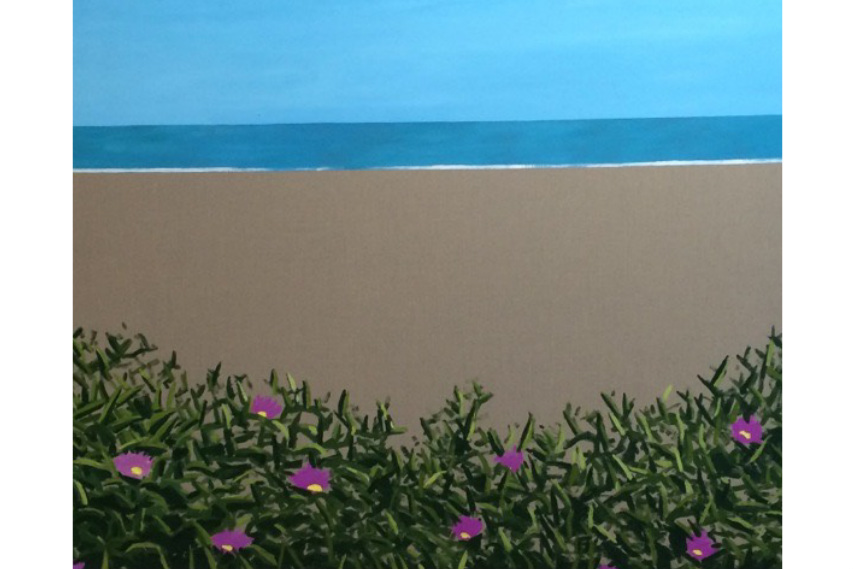 The Poetic Landscapes of Thomas Verny
Since he graduated from the Ecole Nationale des Beaux-Arts in Paris in 1998, Thomas Verny started exploring the dry pastel technique, composing small formats, representing the French countryside and landscapes of the south. His fast, accurate and small landscapes are vividly painted and loaded with a recognizable intimate atmosphere. His use of cardboard allows him to capture the pastel red and blue pigments by allowing its substance and its transparency to develop. The sensitivity and simplicity of the artist were encouraged by the Trintignant Gallery in Montpellier for more than twenty years. For two years from 2002 to 2004, after receiving the Casa Velasquez award, he went to Madrid where his work married the Spanish landscapes with the same emotion.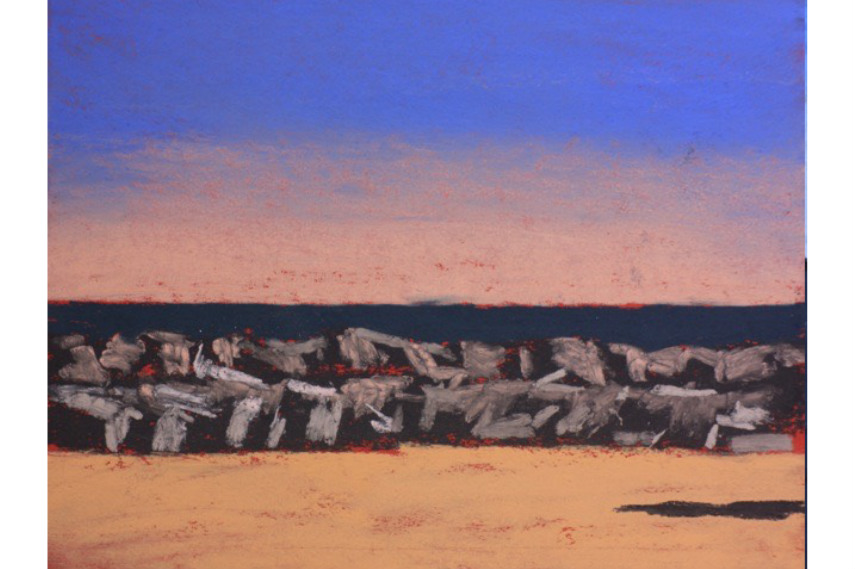 Thomas Verny Art Coming to Green Flowers Art Gallery
Thomas Verny works in pastel keep celebrating the beauty of a flora that flares and flushes the clay base of this marine ecosystem, presenting all the large wet reeds, the peaceful Flamingo pink, the invisible warmth of the air. He poetically expresses the subtle luminous variations of the sky, the waves and the sand, at the same time making their inner force visible. These contemplative works in the series Lidographies will be on view from 28th of April until 27th of May, 2017 at Green Flowers Art Gallery in Boulogne-Billancourt. The vernissage will be held on Thursday, 27th of April from 18.30 until 22 p.m.
Featured image: Thomas Verny - Serie Lidographies, 2017. All images courtesy of Green Flowers art gallery.