Los Angeles' Corey Helford Gallery will be the first to showcase new works by the Japanese artist Kazuki Takamatsu, the contemporary painter Camilla d'Errico and another rising artist from Japan, Hirabayashi Takahiro. This will be Kazuki Takamatsu's third and Camilla's first solo show at the gallery, and Takahiro will be exhibiting in the US for the first time on this occasion. Although the works made by these artists are thematically and visually interrelated in a way, the show will not take a form of a typical group exhibition. Each of the series will be presented at three different gallery spaces within the Corey Helford Gallery.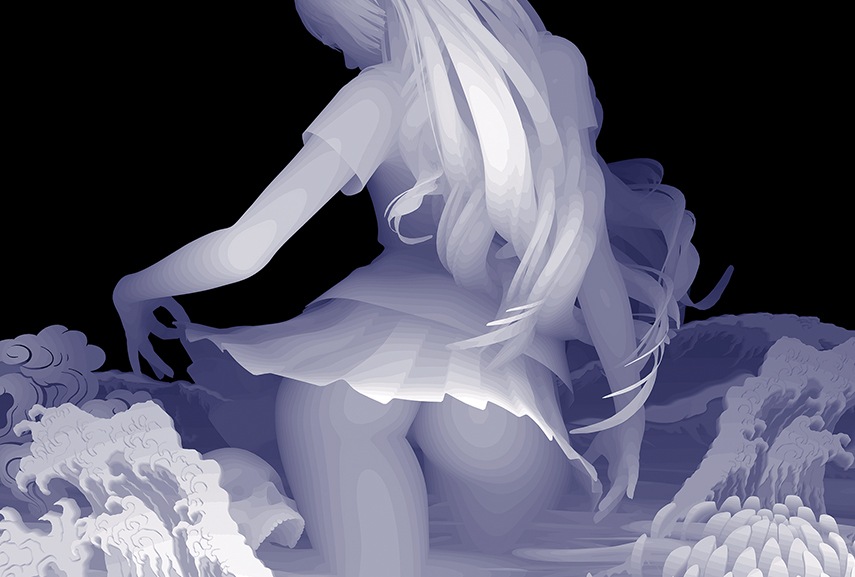 Kazuki Takamatsu's Decoration Armament
Kazuki's new works are reminiscent of misty x-rays that depict anime fantasies, smoothly overlapping the traditional with the modern. The artist combines material generated by a 3D program with detailed hand-painted ornamental elements, made with special attentiveness and patience. Kazuki is equally inspired by spirituality and by all sorts of decorations and techniques of embellishment used by humans. He considers make-up, clothes, tattoos to be a contemporary form of armor, but he also believes that these decorations could encourage insecurity or even dishonesty. Decoration was used since ancient history, and therefore Kazuki approaches it from different aspects – from a contemporary, and a retrospective point of view.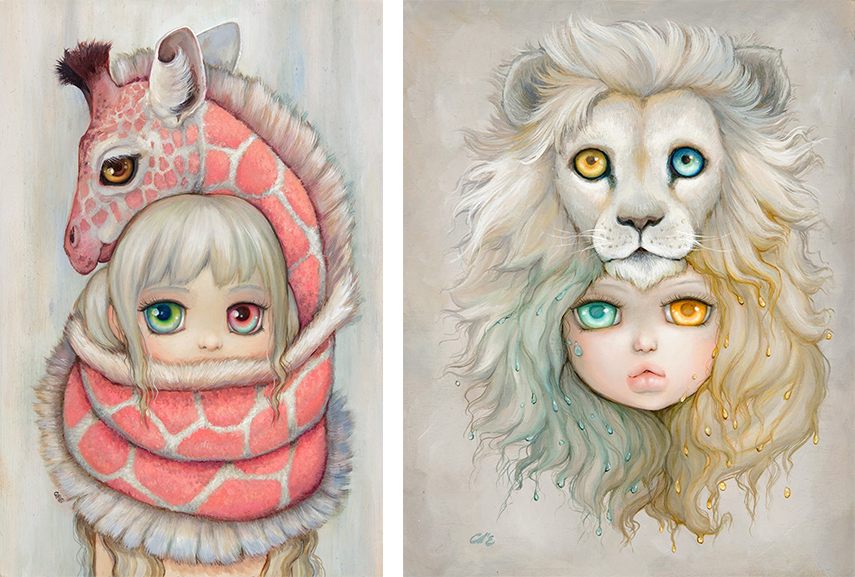 Dreams interpreted by d'Errico and Takahiro
Camilla d'Errico's show is called Dances with Dreams, and it will feature around 30 original oil paintings and framed ink drawings, each depicting one of her recognizable surreal characters. Camilla feels invited to share her view on the potential of the subconscious mind, playing with the notions of wakefulness and dreaming. In her own words, d'Errico wanted to induce a feeling of "walking through a colorful and serene dreamscape", wondering "whether the girl in each portrait is dreaming, or whether she is the viewer's dream." The third artist will be exposing a different type of dreamy oil paintings, using boundaries as a central motive and examining the often intangible borders between various occurrences – both the material and the abstract ones. Hirabayashi Takahiro's new series consists of 21 artworks, and it is instructively entitled Trail of Souls.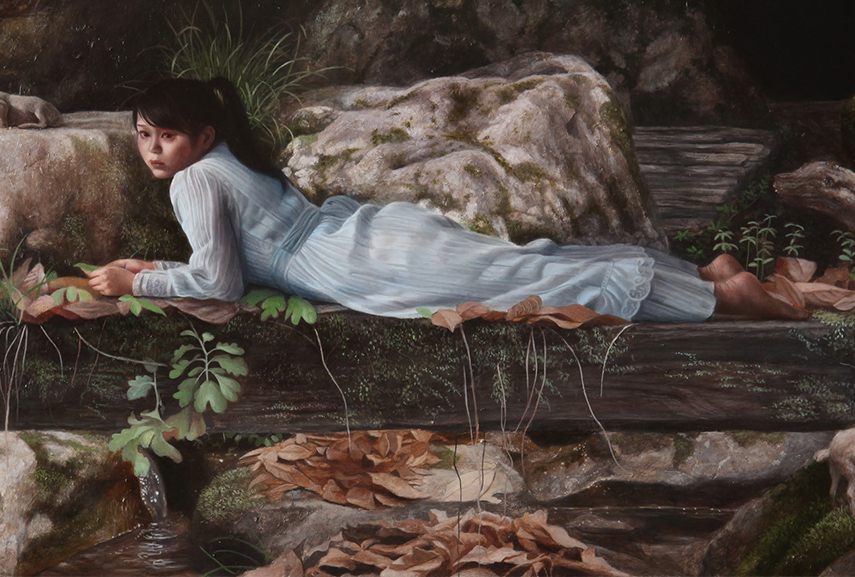 Three Coinciding Exhibitions at Corey Helford Gallery
The exhibition will open on Saturday, April 23rd at 7PM, and the opening reception will take form of a late matinée, accompanied by music and open to the public. It will take place at Corey Helford Gallery 's new 12000 sq foot space on Anderson Street, downtown LA, and it will be on view through May 21st 2016. In addition to these three inviting exhibitions, there will be a special fan-dedicated book signing event on Sunday, April 24th from 2 to 4 PM, with Camilla.
Featured images: KAZUKI TAKAMATSU - I take my own machine and lead my life without obstruction from anybody, acrylic, acrylic gouache, medium, chalk, giclee on tarpoulin 102 x 76; Camilla d'Errico's 'Make It Rain' - oil on wood, 11" x 14". All images courtesy of Corey Helford Gallery.