Marc Ganzglass is a multi-disciplinary artist whose work merges science, industry, and art. Ganzglass works in all media, including film, performance, publishing and installation. On September 18, Sandra Gering Inc. will present Three new buildings, a fence and a factory, Marc Ganzglass' first exhibition with the gallery. Through objects, etchings and prints Ganzglass focuses his attention on a series of allegorical works drawn from everyday life in the urban grid. Shifting between photography and craft, printmaking and documentation, Ganzglass is driven by the desire to de-familiarize the objects and structures that populate our daily lives.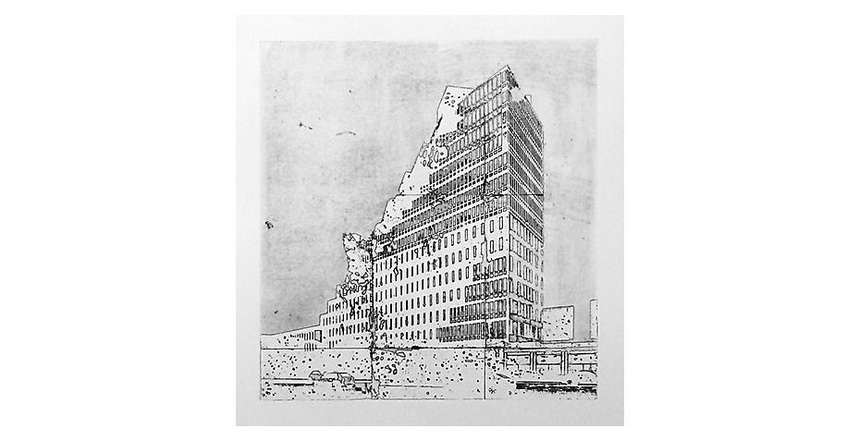 Buildings
Ganzglass' new body of work opens up readings from multiple vantage points. The essence of the exhibition lies in layering what is perhaps its real subject. Buildings, rendered as photo-etchings on brass plates, are presented on oak plinths in the style of historical markers. The brass plates serve a dual purpose: to commemorate new buildings and to generate 'new' images of the constructions that permeate the landscape. Using the etchings as printing plates, Ganzglass produced a series of large intaglio prints, which hang on the gallery walls near the plinths.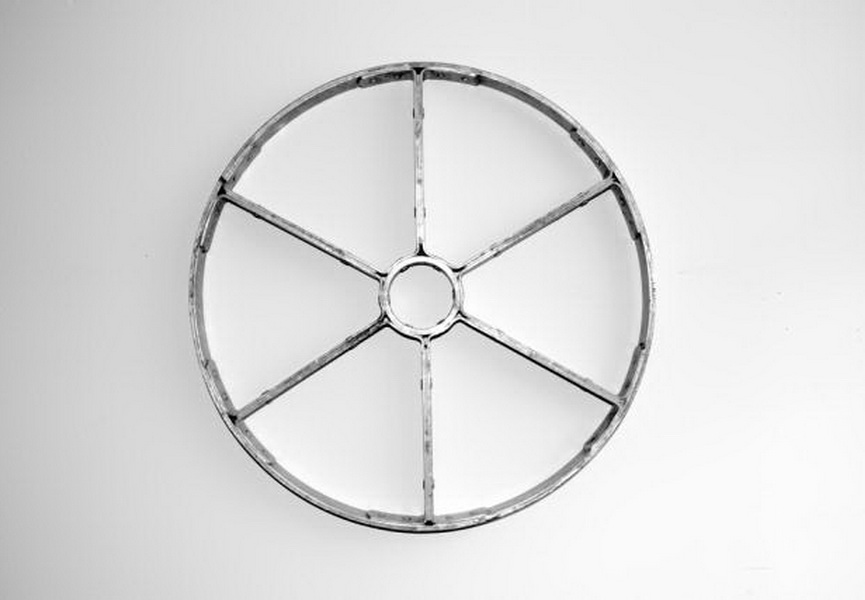 Fence and Factory
In Fence, Ganzglass recreated by hand an iron fence that currently surrounds a public park here in New York. Like Duchamp, Ganzglass relocates a functional public object into the art world with one key difference – Ganzglass remakes ready-mades. In the gallery, the fence is only a fragment but seemingly continues to delineate inside and outside, inclusion and exclusion. With Factory, an industrial laser is used to etch a photograph of a factory interior on a panel of synthetic stone. The image is a composite of multiple wide-angle shots, digitally composited to create a 180° panorama. Here the laser serves as both the focal point for the factory portrait and the technical means through which the image is rendered.
Three new buildings, a fence and a factory will run until October 25.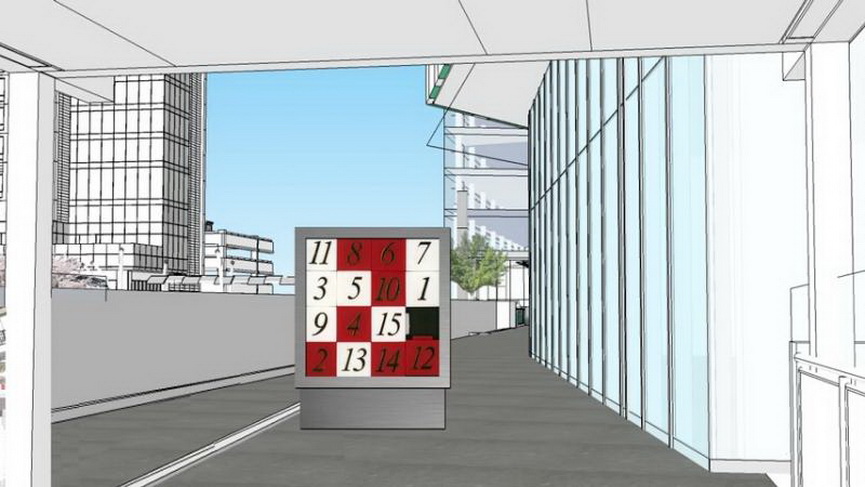 About Sandra Gering Inc.
Sandra Gering Inc. has positioned itself as both a gallery and a launching pad for the project-focused activities of its roster of international artists. To date, Sandra Gering has introduced or maintained the careers of numerous established artists such as Janine Antoni, William Anastasi, Xavier Veilhan, John F. Simon, Jr., KAWS, and Leo Villareal, as well as many others. The gallery promotes and exhibits emerging and mid-career talent, while expanding its focus to include the management of activities outside of the gallery environment.